Find Used Alfa Romeo Engines For Sale
Save Time
Stop wasting phone calls! Make one enquiry & contact a large network of junk yards.
Compare Prices
Salvage yards contact you with their prices and availability.
Buy Engines Direct
No middle man costs! Buy directly from Alfa Romeo junk yards.












Source A Used Engine For Any Alfa Romeo Fast!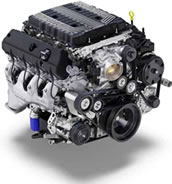 We make it simple for you to source Alfa Romeo used motors for sale from junk yards across the the US, allowing you an advantage to swiftly repair your Alfa Romeo ! Simply call us or complete the form and allow the relevant scrap yards to contact you with a price. See our engine buying guide.

Contact Our Network Of Alfa Romeo Junkyards & Auto Wreckers
| Date | Vehicle Model | Year | Engine | Customer City | Comments |
| --- | --- | --- | --- | --- | --- |
| 2021-03-30 08:04:28 +00:00 | F150 | 2003 | 4.6 liter | Brandon | Romeo 4.6 |
| 2021-02-19 14:02:03 +00:00 | Spider | 1991 | 2.0 | New Buffalo | Need Complete Engine, Current Vehicle Has 64,158 Miles |
| 2021-02-16 02:58:21 +00:00 | spider / GTV / Berlina | 1975 | 2L | Kirkland | Hello, looking for a complete engine that can be rebuilt. Please include the engine number when you respond as I am looking for ones that are specifically for 1975. Thanks. |
| 2021-01-20 00:50:46 +00:00 | Spider | 1980 | 2.0 liter | southampton | need complete engine |
| 2020-06-09 23:20:35 +00:00 | Spider | 1977 | 2.0 4 cilynder | Riverside | Looking for used Alfa Romeo spider 1977 2.0 4 cilynder |
| 2020-05-15 18:02:54 +00:00 | | | | chicago | 2.5 or 3.0 |
Tips For Buying Used Engines
About Alfa Romeo
About Alfa Romeo
The history of the Italian racing car company Alfa Romeo began in 1906. Near Milan, Societa Italiana Automobili Darracq opened, which was supposed to produce French Darracq cars. However, the management of the company, headed by Hugo Stella, decides to produce cars of its own design. In 1910, ALFA appears. After 5 years, a change of leadership takes place. From that moment on, the director's position was taken by Nicola Romeo, whose last name was the second part of the company name. In 1986, the FIAT merged with Alfa Romeo. Today, the company's cars are considered prestigious and sophisticated throughout the world.
The early years
Alfa 24 HP (1910): The very first Alfa Romeo
In 1906 , the Società Anonima Italiana Darracq ( SAID ) was founded in Italy by the Frenchman Alexandre Darracq. Darracq thought that the Italian car market, which was still in its infancy compared to Germany and France , was ripe for its older and smaller models. SAID was started by him as part of his already existing French car factory ( Darracq ).
Although his thought of conquering the Italian market with older and small models was smart from an economist's perspective, Darracq was unsuccessful with SAID. His first two models for the Italian market were too weak for the bad and steep Italian roads at the time. SAID could not compete with the cars imported into Italy.
Despite the impending end for SAID, Darracq was unwilling to channel better model designs to his Italian company. In 1909 , Darraq was bought out by the manager of the Italian branch, Ugo Stella . Giuseppe Merosi was hired to develop new models that would actually be suitable for the Italian market. The association with Darracq's bad models was broken by the new name of the company, Anonima Lombarda Fabbrica Automobili, ALFA for short, from June 24, 1910. The first real Alfa was the 24 HP, with 4084 cc, four cylinders and 42 horsepower. This was four times the power of the largest Darracq model, which he had to replace.
Browse Salvage Yards By State