Find Used Alfa Romeo Engines For Sale
Save Time
Stop wasting phone calls! Make one enquiry & contact a large network of junk yards.
Compare Prices
Salvage yards contact you with their prices and availability.
Buy Engines Direct
No middle man costs! Buy directly from Alfa Romeo junk yards.












Source A Engine For Any Alfa Romeo Fast!
We make it simple for you to source Alfa Romeo used motors for sale from junk yards across the the US, allowing you an advantage to swiftly repair your Alfa Romeo ! Simply call us or complete the form and allow the relevant scrap yards to contact you with a price. See our engine buying guide.
About Alfa Romeo
The history of the Italian racing car company Alfa Romeo began in 1906. Near Milan, Societa Italiana Automobili Darracq opened, which was supposed to produce French Darracq cars. However, the management of the company, headed by Hugo Stella, decides to produce cars of its own design. In 1910, ALFA appears. After 5 years, a change of leadership takes place. From that moment on, the director's position was taken by Nicola Romeo, whose last name was the second part of the company name. In 1986, the FIAT merged with Alfa Romeo. Today, the company's cars are considered prestigious and sophisticated throughout the world.
Alfa Romeo News, Models &  Information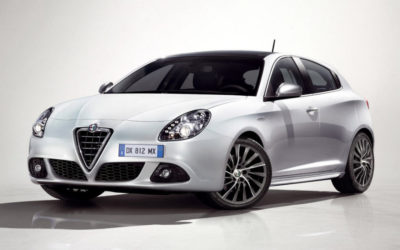 The sports hatchback Alfa Romeo Giulietta is a compact family car in a five-door body with a wheelbase of 2634 mm. Giulietta is built on the modern Fiat Compact (C-Evo) platform, which is also used to create the Fiat Bravo. Production of Giulietta began in late 2009,...
Recent Customer Enquiries
Browse Junk Yards By State