Quality Used 3 Series BMW Engines For Sale
Save Time
Stop wasting phone calls! Make one enquiry & contact a large network of junk yards.
Compare Prices
Salvage yards contact you with their prices and availability.
Buy Engines Direct
No middle man costs! Buy directly from BMW junk yards.












Get BMW engine prices from quality suppliers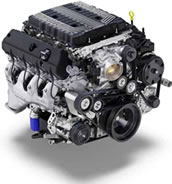 Contact our network of engine suppliers, engine importers and auto wreckers to find quality used BMW engines for sale. Save yourself calling each supplier!
Submit the form and await the estimates from our network of trusted suppliers. Once the estimates arrive in your inbox you are ble to pick and choose the best price!
Contact Our Network Of BMW Auto Wreckers
BMW 3 Series Reviews
BMW 3 Series
In early October 2018, on the catwalks of the Paris International Motor Show, the German manufacturer introduced the all-new BMW 3 Series. The novelty is completely new, already the seventh generation in a row. It received the G20 index, a new modular platform, a modified line of powertrains, a set of rather interesting and unusual options, a redesigned interior, as well as a new look. The manufacturer did not previously show the concept version. The third family is one of the most conservative. It practically did not change its proportions, however, received a completely different design. First of all, the new optics of head lighting catches your eye. She became a little bigger, and also more prominent. The schedule of LED daytime running lights has also changed. Instead of the classic "angel eyes", the car received several broken lines. The branded nostrils of the grille increased. From now on, they got a design with a 3D effect and go a little on the hood. On the front bumper is a massive air intake and new more compact sections of the fog lamps. The stern received an upturned edge of the trunk lid, new brake lights, a raised bumper and a pair of exhaust pipes.
DIMENSIONS
BMW 3 Series is a premium five-seater mid-size sedan, the station wagon is not officially sold in our market, and the two-door versions were singled out in a separate fourth series. After the change of generations, it has grown significantly in size. From now on, the car has 4709 mm in length, 1827 mm in width, 1442 mm in height and 2851 mm between wheelsets. Ground clearance is small by default. Between the bottom of the bottom and the road surface, only 136 millimeters remain. After a generational change, the car is based on the CLAR modular platform, which is also used in the fifth and seventh series. It is worth noting that the treshka got a slightly different suspension layout. Instead of a wishbone system, she got McPherson struts. The rear also has a multi-link system. Because of this decision, the car will not get air suspension.
SPECIFICATIONS
In the domestic market, so far, several versions with internal combustion engines and exclusively eight-speed automatic hydromechanical ZF gearboxes are offered. The diesel versions of the BMW 3 Series will be equipped with two turbodiesel two-liter fours, developing 150 and 190 forces, and an all-wheel drive system will be offered for the older engine. For an additional fee, you can order a three-liter six for 265 horses exclusively with all-wheel drive. Gasoline versions are also composed of two fours for 184 and 258 horses, with the only proviso that four-wheel drive can also be ordered for the base engine. The top version of the M340 will be equipped with an in-line three-liter twin-turbocharged six, allowing the development of 374 horsepower.
EQUIPMENT
The seventh generation BMW 3 Series was the first German manufacturer to receive a full-fledged voice assistant, as in modern smartphones. It works on the basis of Microsoft Azure and does not have its own name, the owner is free to choose it himself, at his discretion. The system is able to control the functions of the multimedia center, navigation and telephone, as well as answer questions and conduct dialogue. At first, the capabilities of the assistant for the domestic market will be limited, however, in the future they will expand through updates.
BMW 3 Series GT
The BMW 3 Series GT could be seen back in December 2012, when spies unveiled photos of the new items from the legendary German automaker. Actually at the moment is the first restyling of the model in the back of the F34, the debut of which took place at the annual international motor show 2016 in Paris.
To distinguish the new product from its predecessor is quite difficult, fans of the brand can immediately notice the new diode optics and new, refreshed bumpers.
In addition, the manufacturer added three new versions of the wheels and expanded the palette of colors for the car body. In general, the car looks stylish and aggressive, in front there is a radiator grill in the corporate style of BMW, it consists of two parts with thin vertically oriented fins and chrome trim.
Elongated headlights with linzovannaya optics and sections of LED running lights. Directly below them, in special niches made of black plastic with chrome trim, there are small round fog lights.
The silhouette of the car looks elegant and dynamic due to the abundance of embossed ribs and chrome trim, it seems to consist of flowing swift lines.
DIMENSIONS BMW 3 SERIES GT
The BMW 3 Series GT is a class D hatchback, its overall dimensions are: length 4824 mm, width 1828 mm, height 1508 mm, wheelbase 2920 mm, and the ground clearance is 165 mm, which is typical for cars of this kind, it is ideal for driving around the city, potholes and borders will be nothing to him.
The size of the trunk can also please, with the backs of the second row of seats raised, there are as many as 520 liters of usable space left behind for your belongings.
This is a truly astounding result for a car of this kind, it will not only work for a Sunday trip to a store or gym, but it can also be of great help during a trip to the country house or outings in the city, when you need to take a lot of things or a big company.
But if even this doesn't seem enough to you or, at the whim of fate, you'll have to transport something overall, you can always fold the backs of the second row of seats. This is very convenient, they add up to the formula 1/3 for the car, that is, you can fold any of the three sections according to your desire, and the other two will remain in an upright position.
In addition, the tailgate is very thoughtfully implemented, it has two sections, which means that you can open it completely with the rear window if you need a large opening, or fold the small section down, as it is implemented on classic sedans.
BMW 3 SERIES GT ENGINE AND TRANSMISSION
BMW 3 Series GT has a rich line of engines, they are quite different and are able to reveal all aspects of this multifaceted car. Everyone will find something to their liking and affordability, both a lover of a calm and economical ride, and a fan of drive. They all have one thing in common – they are paired with an eight-speed automatic transmission.
The base engine of the BMW 3 Series GT is a turbocharged inline gasoline four of 1998 cubic centimeters. Thanks to the solid volume and application of turbocharging, the car develops an enviable power, namely 184 horsepower at 6,250 rpm and 270 Nm of torque at 4,500 crankshaft revolutions per minute.
Thanks to this power unit, the hatchback can accelerate to a speed of one hundred kilometers per hour, in just 8.1 seconds, and the maximum speed will be 229 kilometers per hour. Despite the good dynamic performance, the car will not force you to live at a gas station, because the consumption of the BMW 3 Series GT will be 7.3 liters of gas per hundred kilometers while driving in the city with frequent acceleration and braking, 5.4 liters during unhurried trip along the country road and 6, 1 liter per hundred in the combined cycle of movement.
It is worth noting that this engine can be equipped with both a rear-wheel drive system and can be installed on all-wheel drive hatchback modifications.
The BMW 3 Series GT engine range also has a heavy fuel-fired engine. This is a 1995 turbocharged inline four with a common rail system.
Thanks to the solid volume of the combustion chambers and innovative systems, the power unit is able to develop solid power, namely 190 horsepower at 4000 rpm and a staggering 400 Nm of torque at only 2500 rpm of the crankshaft.
Thanks to a solid herd of horses under the hood, the hatchback is able to shoot up to the first hundred in just 7.7 seconds, and the high-speed ceiling, in turn, will be 225 kilometers per hour. Diesel engines are famous for their excellent torques at low crankshaft speeds and efficiency. This power unit is no exception, the consumption of the BMW 3 Series GT will be 5, 6 liters of diesel fuel per hundred kilometers during a trip within the city with frequent acceleration and braking, 4.3 with measured movement on a suburban highway and 4.8 liters of fuel per hundred in a combined cycle of movement. This engine is installed exclusively on all-wheel drive versions of the car.
EQUIPMENT
The BMW 3 Series GT has a rich technical content, inside you will find a lot of useful devices and innovative systems designed to make your trip comfortable, interesting, and most importantly safe. So, the hatchback is equipped with: six airbags, regular parking sensors, a rearview camera, climate control, a multi-function on-board computer, light and rain sensors, full power accessories, heated seats, windows, mirrors and steering wheel, a key card that allows you to start the engine with buttons, premium audio system, panoramic roof, adaptive headlights, automatic parking system, leather interior, tire pressure sensor and even active cruise control that can keep a distance behind the car, duschim ahead.
CONCLUSION
The BMW 3 Series GT keeps pace with the times, the car has an elegant and aggressive design, the silhouette consists of many flowing swift lines, and the front design, with the German manufacturer's visiting card, radiator grille, gives the hatchback a formidable "Look". Be sure that the car will collect views, it will not merge with the gray stream in the traffic jam and will not be lost in the parking lot of a large shopping center. The car interior is the realm of luxury, exclusive trim materials and ergonomics. Even a long trip will not cause you even the slightest discomfort. In addition, German engineers made sure that all the necessary elements were always at your fingertips, and the control was extremely accurate and intuitive. The novelty is equipped with a host of innovative systems and useful innovations, designed to facilitate the operation of the car and not let you get bored on the road. The automaker is well aware that a car is not a toy, first of all, it must give the driver pleasure while driving. That is why a modern, powerful and reliable engine is located under the hood, representing the quintessence of innovative technologies, many years of experience of engineers in the field of engine building and the legendary German reliability. The BMW 3 Series GT will serve you many kilometers and give you an unforgettable driving experience. representing the quintessence of innovative technologies, many years of experience of engineers in the field of engine building and the legendary German reliability. The BMW 3 Series GT will serve you many kilometers and give you an unforgettable driving experience. representing the quintessence of innovative technologies, many years of experience of engineers in the field of engine building and the legendary German reliability. The BMW 3 Series GT will serve you many kilometers and give you an unforgettable driving experience.
VIDEO
TECHNICAL SPECIFICATIONS BMW 3 SERIES GT
Engine Title Price Fuel Drive unit Consumption Up to hundreds Max. speed
320i FWD
(184 HP) ≈2 345 000 rub. AI-95 Rear 5.4 / 7.3 8.1 s 229 km / h
320i AWD
(184 HP) xDrive ≈2 440 000 rub. AI-95 Full 5.7 / 8.1 8.4 s 224 km / h
320d
(190 h.p.) xDrive ≈2 440 000 rub. DT Full 4.3 / 5.6 7.7 s 225 km / h
330i
(249 HP) xDrive ≈2 710 000 rub. AI-95 Full 5.7 / 8.3 6.2 s 250 km / h
Used BMW 3 Series Engines For Sale
Browse Junkyards By State
AMAZON ASSOCIATES DISCLOSURE
Used Engine Finder is a participant in the Amazon Services LLC Associates Program, an affiliate advertising program designed to provide a means for sites to earn advertising fees by advertising and linking to Amazon.com
EBAY PARTNER NETWORK DISCLOSURE
Used Engine Finder is a participant in eBay's eBay Partner Network affiliate program, and is authorized by eBay to retrieve all the listings for relevant listings appearing on eBay and present them to you in an easy-to-use format.