Quality Used BMW 6 Series Engines For Sale
Save Time
Stop wasting phone calls! Make one enquiry & contact a large network of junk yards.
Compare Prices
Salvage yards contact you with their prices and availability.
Buy Engines Direct
No middle man costs! Buy directly from BMW junk yards.












Best BMW engine prices from top suppliers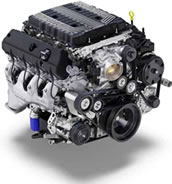 Contact our network of engine suppliers, engine importers and BMW auto wreckers to find quality used BMW engines for sale. Save yourself calling each supplier!
Submit the form and await the estimates from our network of reliable BMW engine suppliers. Once the estimates arrive in your inbox you are ble to pick and choose the best price!
Contact Our Network Of BMW Auto Wreckers
BMW 6 Series Review
BMW 6 Series Review
The new BMW 6 Series first appeared before the world community on June 17, 2017. In fact, the model is an absolute novelty and received a factory index G32. The car is made in the current, at the moment, corporate identity. Elongated rounded headlights with lensed optics and an elegant eyeliner of LED daytime running lights catch the eye. The radiator grill is made in the form of two large nostrils, covered with shaped vertically oriented ribs and chrome trim on the contour. Below, on the front bumper, there is a large trapezoidal intake, taken by a plastic mesh with a large hexagonal cell. In general, the car received a stylish and dynamic appearance, and was also able to maintain a swift and graceful silhouette, despite the body type and solid dimensions.
DIMENSIONS BMW 6 SERIES
The BMW 6 Series is a five-seater sports full-size liftback E class. Its overall dimensions are: length 5091 mm, width 1902 mm, height 1538 mm, and the wheelbase 3070 mm. Ground clearance of the BMW 6 Series is 138 millimeters. Due to the low ground clearance, the car has a low center of gravity, excellent road holding and does not lose stability even at high speeds.
The trunk of the BMW 6 Series boasts excellent storage capacity, with the backs of the second row of seats raised, up to 610 liters of free space remain behind. Due to its solid volume, the car can easily cope with the daily tasks of a city dweller, and is also perfect for long trips with several passengers on board and plenty of luggage. If, at the whim of fate, the owner has to take on board a bulky cargo, he will always be able to sacrifice seats and fold the backs of the back row of seats. In this position, up to 1800 liters are released.
TECHNICAL SPECIFICATIONS BMW 6 SERIES
The BMW 6 Series is equipped with one of four engines, automatic transmissions, as well as rear or all-wheel drive. Thanks to the wide range of units presented, the car becomes quite versatile and is able to satisfy most of the needs of its target audience.
The base versions of the BMW 6 Series are equipped with a 1998 turbocharged in-line gasoline four. An advanced turbocharger allowed him to develop 249 horsepower in the range from 5,000 to 6,500 rpm and 400 Nm of torque from 1,500 to 4,400 crankshaft revolutions per minute. In this configuration, acceleration of the BMW 6 Series to hundreds will take 6.3 seconds, and the maximum speed is limited to 250 kilometers per hour. Despite the high power, the car is quite economical. The fuel consumption of the BMW 6 Series will be 8.3 liters of gasoline per hundred kilometers in urban traffic with frequent acceleration and braking, 6.2 liters during a quiet trip on the highway and 7 liters of gas per hundred in a combined cycle.
The top-end configurations of the BMW 6 Series flaunt a 2998 cubic centimeter in-line turbocharged gasoline six. Thanks to the good displacement, the engineers managed to squeeze out 340 horsepower in the range from 5500 to 6500 rpm and 450 Nm of torque from 1380 to 5200 revolutions of the crankshaft per minute. With such a herd under the hood, the maximum speed of the BMW 6 Series will be 250 kilometers per hour, and acceleration to hundreds will take 5.4 seconds. Despite the increased volume, efficiency was virtually unaffected. BMW 6 Series fuel consumption will be 9.6 liters of gasoline per hundred at the city pace, 5.4 liters on the highway and 7 liters in the combined driving cycle.
CONCLUSION
The BMW 6 Series is sporty but surprisingly roomy. He has a stylish and aggressive design, which perfectly emphasizes the nature and status of its owner in society. Such a car will not dissolve in the gray everyday stream and will not get lost in the large parking lot of the shopping center. Salon is the kingdom of magnificent materials of finishing, verified ergonomics, practicality and uncompromising comfort. Even long trips or congestion during rush hour will not be able to deliver the slightest inconvenience. The manufacturer is well aware that, first of all, such cars should give an unforgettable experience from every trip. That is why, under the hood of the liftback there is an excellent line of power units, which are an alloy of innovative technologies and legendary German quality. The BMW 6 Series is a dynamic car for people.
Browse Junkyards By State
AMAZON ASSOCIATES DISCLOSURE
Used Engine Finder is a participant in the Amazon Services LLC Associates Program, an affiliate advertising program designed to provide a means for sites to earn advertising fees by advertising and linking to Amazon.com
EBAY PARTNER NETWORK DISCLOSURE
Used Engine Finder is a participant in eBay's eBay Partner Network affiliate program, and is authorized by eBay to retrieve all the listings for relevant listings appearing on eBay and present them to you in an easy-to-use format.