Engine replacement is one of the most challenging jobs that a technician will ever have to do in their career.
Because engine replacement requires a unique strategy for each year, make, and model, there are many options to consider. Therefore, I recommend that you get a repair manual that is unique to your car…
Consequently, engine replacement is much more complex than just removing the old engine and putting on a new one, as shown below. In contrast, if the engine of your car is in reasonably excellent condition, changing the engine makes much more sense than upgrading the vehicle.
Above all, determining the root cause of the engine failure is the first stage in any repair process.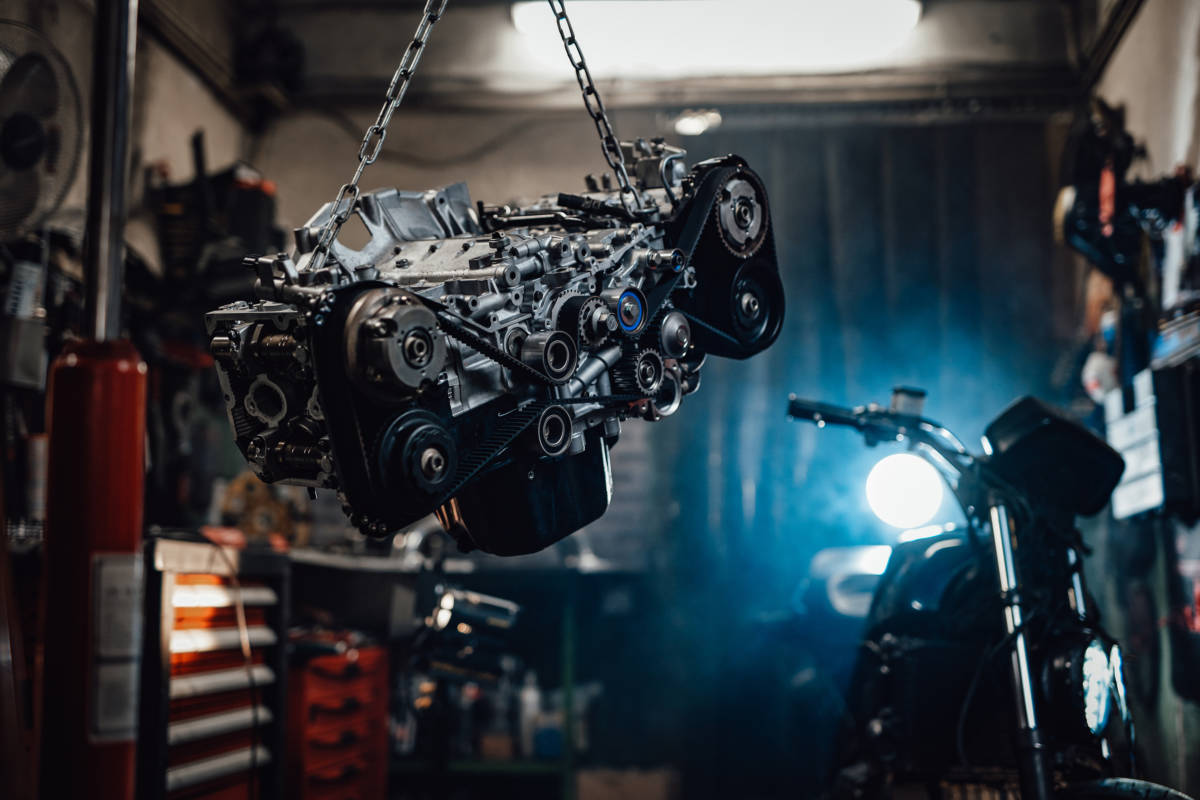 When changing an engine, it is important to follow a systematic approach correctly to get it done the first time.
Also, don't be hesitant to get assistance from a professional. Therefore, you will save a great deal of time, money, and problems in the long term as a result of this.
If your original engine has over 150,000 miles on it, then so did other parts, such as those in the following:
A/C (air conditioning)
Power steering
Starter
The cooling system
The charging system
Transmission
Relays and sensors
They'll likely all must be upgraded or at the very least tested. Because if you disregard these fundamental guidelines, there is no assurance that you will not be saddled with a mountain of maintenance costs.
Certain aspects of an engine swap are generally common, even if the procedure varies from vehicle to vehicle.
Engine swapping is a common occurrence.
Before replacing an engine, several basic things need to be done or checked.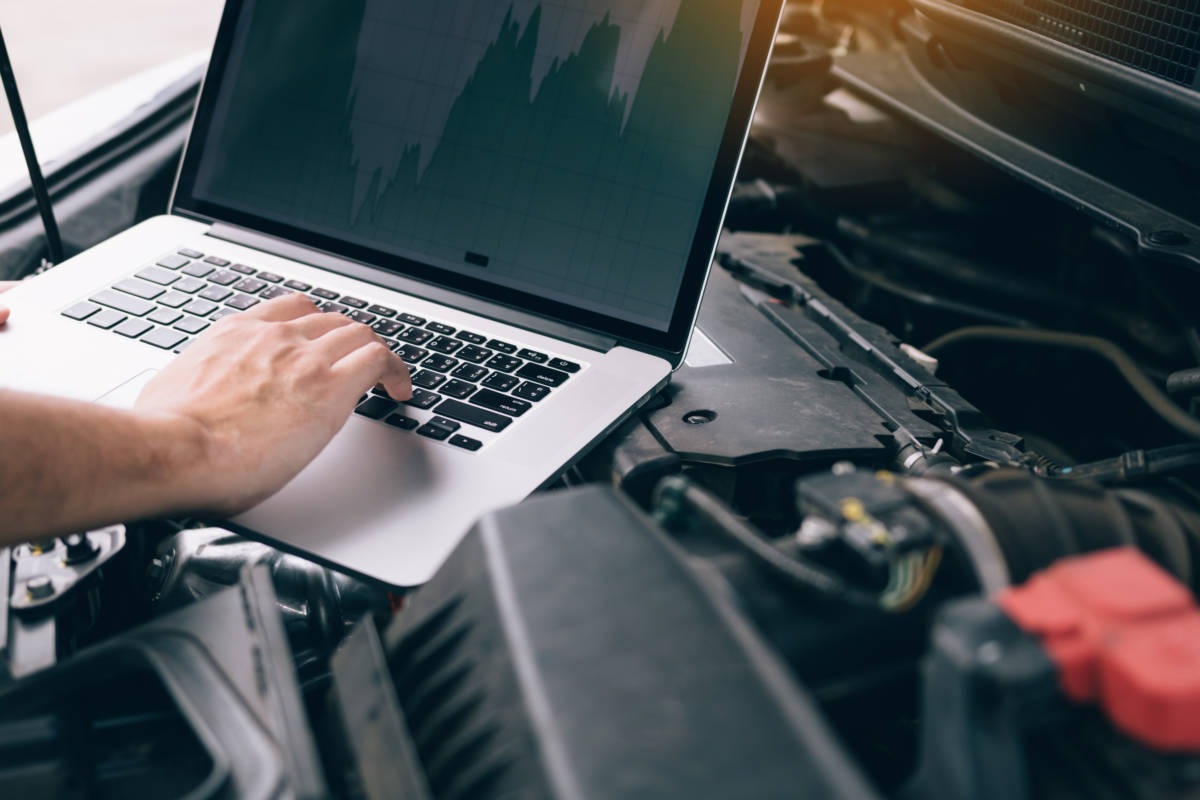 These include:
Check the engine mounts for damage. If they are old, loose, or cracked, you should replace them.
Make sure that the torque converter or clutch is in good working order, as well as the gearbox and any CV joints or U-joints, among other things.
Some engine components, such as manifold clamps, accessories, spark plugs, oil filters, sensors, and so on, will most likely be simpler to attach to the engine while it is still out of the car than they would be after it is back in.
When you've finished preassembling as much as you can, you may go on to assembling all of the remaining components once the motor is in position.
Reinstalling a replacement oxygen sensor (s). It is also strongly recommended for engines with a lot of miles on them to provide appropriate fuel feedback management, excellent fuel economy, and emissions compliance.
Replace worn-out belts and hoses.
It would help if you replaced the thermostat and sensor for the cooling fluid. Additionally, it is strongly suggested to minimize the danger of overheating and potential engine failure.
Replace the spark plugs, wires, distributor cap, and rotor with new ones (if equipped).
Scanning the computer for error codes, repairing any issues discovered, and clearing the code memory are all steps in the process.
If there are any available (PCM) flash updates from the (OEM), be sure to check for them and reinstall the computer as necessary.
Verify that no technical service bulletins relating to the engine are currently in effect for the vehicle and that any upgrades or modifications are implemented as advised.
Replacement Engine Configurations Include:
Second-hand engines
Engines that have been rebuilt
Engines that have been remanufactured
New Crate Engine.
Used Engines
As a result, a used engine has most likely been removed from a damaged car or one that has suffered damage to another of its mechanical components, which has resulted in the vehicle being towed to a junkyard. Nevertheless, just because it has been involved in a car accident does not imply that it is no longer usable. Used engines are often an excellent option, and they are frequently less expensive than purchasing a brand new engine.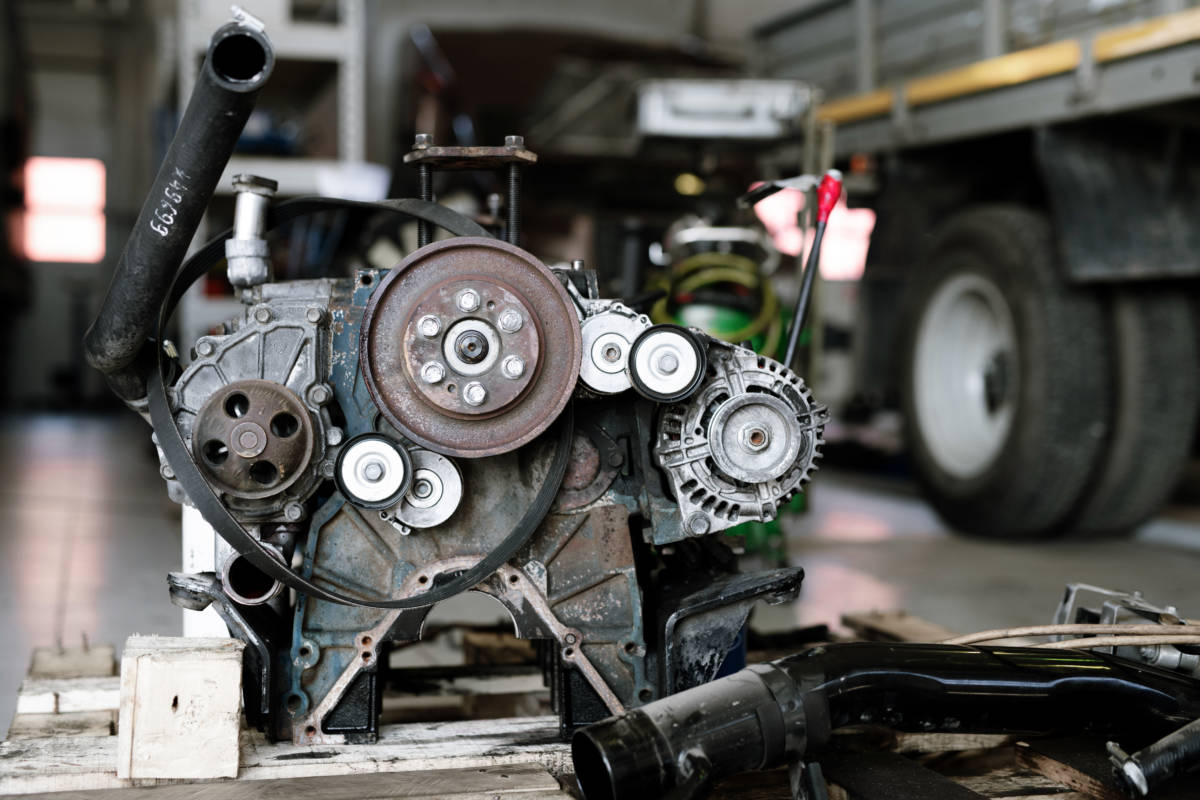 The engine, which most likely hasn't logged many kilometers, was in good condition and didn't need any replacement components. The car has been hauled out of the driveway and is prepared to be transferred to another vehicle. As a result, if an engine can be located, this is frequently the most cost-effective way of replacing it.
Rebuilt Engines
A repaired engine, similar to a used engine, was removed from a vehicle for inspection. However, some of the components have been replaced. It was most likely dismantled, cleaned, and reassembled, with any components that required upgraded and new gaskets installed in various locations.
When done correctly, you may use a rebuilt engine for large numbers of miles before requiring replacement.
Engines that have been remanufactured
Remanufactured engines are the best quality choice for substituting a motor in your vehicle, truck, or SUV, and they are the most affordable. This indicates that an engine has been restored to its original factory condition.
The engine's block, crank, heads, and all other components are being re-machined to their original specs, allowing the engine to function as if it were brand new. They are often offered an extended warranty, but they will most likely live longer than a secondhand or reconditioned engine; nevertheless, they will be more expensive upfront.
Crate Engines
Cam's new engine is constructed entirely of new components, which include the engine block, cylinder heads,  crankshaft, connecting rods, pistons, camshafts, and valves, among other things.
As a result, a new motor will be much more expensive than a remanufactured engine.
As you can see, there are a plethora of choices accessible to you, each with its own set of characteristics and advantages. As a result, do thorough research and make an informed decision.
Checklist for Pre-Installation Inspection Before Putting in a New Engine:
Inspect the whole engine from top to bottom. If there is a problem, you would like to find out about it before you get it put in the car in question.
Make a comparison between the long block and your old one. Check to see if they are precisely the same.
Having removed the old engine, place it beside the new engine and determine which parts need to be swapped over to make the transition.
You may easily switch out the damaged components with the components from your previous engine if you discover them during your examination (oil pan, timing cover, and so on).
Installing a salvage engine as a replacement with damaged components is not recommended. The used engine may fail prematurely as a result of this.
Inspect the engine's timing components from top to bottom. For example, if the mileage on a chain or timing belt surpasses the manufacturer's standard, you should replace the timing parts.
The recommended approach is to change the timing belt regularly. When the engine has already been removed from the car, it is usually a low-cost procedure.
Check all gaskets for bolt-on attachments and replace any that seem cracked or are leaking. Finally, swap out any bolt-on accessories that the manufacturer previously installed on your old engine.
Conclusion
Therefore, if your motor is approaching the end of its lifespan, you may be debating whether to repair it or replace it completely. As a result, the warranty that is offered may impact the kind of engine that you select to purchase.
Keep in mind that you'll have to shell out money for something other than the engine on its own. Even if you have the expertise necessary for engine changing, the procedure itself may be costly, costing several hundred dollars.