Your car has been yours for the past ten years, and she has always performed admirably. But she's considered elderly by car standards. She should probably be traded in for a new automobile, but the cost is too high at the moment. Then, how can I make my engine run like new? Here are some preventative steps you may take to extend the lifespan of your car.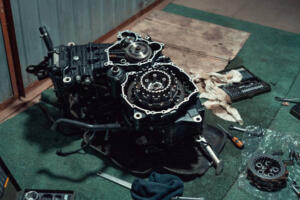 1. Consistently and sensibly drive your old vehicle
But be careful where you go and how long you let yourself drive. The wear and tear on your car might be increased unnecessarily by long road trips and rides on rough terrain. It can also be very taxing on your automobile if you accelerate quickly, tow other cars, or store big goods in the trunk.
2. Consistently Change Your Car's Oil
Depending on the manufacturer's recommendations, the age of the car, and how often you drive it, you should replace your oil every 1,000 to 3,000 miles. Start with your car's manual, but make sure by consulting a mechanic later. It's important to check your vehicle's oil frequently; a good rule of thumb is to do so each time you fill up. An older vehicle will also burn oil more quickly.
3. Maintain the Flow of Your Coolant
Both the chemical composition and the age of your antifreeze change. They can also harm engine components like gaskets and seals when they do, such as when they occur. The manufacturer's recommended interval for coolant changes can be found in your owner's handbook.
4. Schedule routine vehicle inspections
You should still have your car inspected at least once a year even if it is not required where you reside. A mechanic can help you avoid spending a lot of money by addressing minor issues, despite the fact that the expense of repairs can discourage you from doing so.
Conclusion
In conclusion, keeping your engine running like new requires proper maintenance and attention to detail. For more tips on engine care and maintenance, explore our articles on checking your engine health, 7.3 Powerstroke oil change interval guide, and whether high revs are bad for your engine.