Find Quality Used Hyundai Engines For Sale
Save Time
Stop wasting phone calls! Make one enquiry & contact a large network of junk yards.
Compare Prices
Salvage yards contact you with their prices and availability.
Buy Engines Direct
No middle man costs! Buy directly from Hyundai junk yards.
Get Quotes From Our Engine Supplier Network!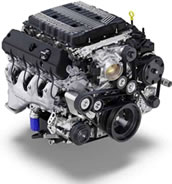 Looking for a used Hyundai engine?
Our supplier network gives you access to the largest selection of used engines for sale n the USA. All of our suppliers are located throughout the country, so you can get your engine quickly and easily. Plus, we update our inventory daily, so you always have access to the latest stock.
Our network of suppliers offers unbeatable prices on engines and shipment throughout USA. Get multiple quotes and find the best price for the engine that's perfect for your Hyundai. Whether you drive a Sonata, Elantra, Genisis or Sante Fe we'll help you find the engine you need!
Hyundai Engine Importers & Junkyards in USA
Date

Vehicle Model

Year

Engine

Customer City

Comments

2022-04-23 00:10:45 +00:00

Accent

2009

1.6

Duncanville

I just need to know if y'all have a used or rebuilt motor for a 2009 Hyundai accent and how much

2022-04-07 20:40:50 +00:00

Sonata SE

2008

2.4l

Fairfax, dumfries

Need engine for 2008 Hyundai Sonata 2.4l

2022-03-28 13:50:35 +00:00

Sonata

2016

2.4

Newark

Looking for a used engine for a Hyundai Sonata 2016. 2.4L

2021-12-22 18:22:05 +00:00

Accent

2014

1.6 L 4-cylinder

Bonney Lake

I need a new engine for my 2014 Hyundai Accent. It needs to be a 1.6 L 4-cylinder engine.

2021-12-22 15:18:22 +00:00

SantaFe

2014

2.4

Detroit

Need a used or reman engine for a 2014 Hyundai SantaFe

2021-12-07 11:51:51 +00:00

Sonata

2013

2.4l

Livingston

Short block

2021-12-07 11:51:48 +00:00

Sonata

2013

2.4l

Livingston

Short block

2021-12-07 11:51:46 +00:00

Sonata

2013

2.4l

Livingston

Short block

2021-12-07 11:51:44 +00:00

Sonata

2013

2.4l

Livingston

Short block

2021-11-28 16:16:36 +00:00

Sonata Hybrid

2012

2.4

Montgomery

2012 Hyundai Sonata Hybrid Engine

2021-10-27 13:20:51 +00:00

hyundai

2014

1.8

Jonesboro

good engine

2021-10-27 13:20:49 +00:00

hyundai

2014

1.8

Jonesboro

good engine

2021-08-25 19:08:45 +00:00

elantra

2011

4 cylinder e 1.8 mfi DOHC 110 CID

SPRINGFILED GARDENS

2011 Hyundai Elantra 4 cylinder e 1.8 mfi DOHC 110 CID
California emission, production date 3/4/2011


2021-05-07 22:19:57 +00:00

Hyundai

2011

3.5

CLAYMONT

Need an engine

2021-04-17 15:07:46 +00:00

Sonata

2012

2.4l

SACRAMENTO

I need a 2.4l 4 cylinder engine for a 2012 Hyundai Sonata GLS

2021-03-11 17:54:36 +00:00

sonata

2013

2.3

Miami

engine

2021-03-09 06:33:53 +00:00

Accent

2013

1.6

Conway

Engine

2021-03-05 04:17:31 +00:00

Genesis coupe

2013

3.8

Tarzana

The whole thing

2021-03-04 02:18:45 +00:00

Hyundai Santa Fe

Santa Fe

4wd

Columbia

Engine

2021-02-28 20:21:47 +00:00

Sonata

2013

2.4

Falling Waters

The whole engine assembly
About Hyundai
About Hyundai
Hyundai Motor Company ( Hangul : 현대 자동차 주식회사) is a car manufacturer from South Korea , headquartered in Seoul. Hyundai is Korean for modernity. The shares are listed on the stock exchange.
Activities
Hyundai Motor Company is the largest automobile manufacturer in South Korea . In 2013 it produced around 4.7 million vehicles and had a world market share of 6%. Over 600,000 vehicles were sold in the home market, giving it a domestic market share of 40%.
40% of all vehicles were produced in South Korea. The largest factory with an annual capacity of 1.5 million vehicles is located in Ulsan. The factory has 34,000 employees. In Jeonju is a smaller factory where mostly commercial vehicles are made such as trucks and buses. More than 1 million vehicles were produced in the People's Republic of China, or a fifth of the total. Smaller factories are located in the United States, India, the Czech Republic, Russia and Brazil. In 2015, the American factory celebrated in Alabamathe tenth anniversary. Since it opened in 2005, 3 million vehicles have been produced here.
In 2015, Hyundai announced plans to introduce its own luxury brand, Genesis. Hyundai follows Nissan with Infiniti and Toyota with Lexus. Hyundai plans to have six Genesis models in showrooms by 2020 to better compete with other luxury brands.
Results
Hyundai has seen car sales increase by a quarter in the years 2010 through 2013, bringing its market share in global car sales to nearly 6%. The company achieved record profit in 2013 and the net profit margin was 10%, which was remarkably high as Hyundai mainly offers small passenger cars and the profit margins on large and expensive vehicles are generally highest. After 2013, car sales growth slowed and even stagnated in 2015. The low oil price weakened the demand for energy-efficient vehicles and profits have been under pressure ever since.
Year

 

Car sales (× 1000)

Worldwide




market share

Turnover

Net result

2010

3701

5.1%

66,985

6001

2011

4099

5.4%

77,798

8105

2012

4392

5.7%

84,470

9061

2013

4621

5.8%

87,307

8993

2014

4835

5.7%

89,256

7649

2015

4843

5.6%

91,959

6509

2016

4914

5.5%

93,649

5720

2017

4537

96,376

4546

2018

4499

96,813

1645
Shareholders
The shares have been listed on the Korea Exchange since 1974 , and are further traded in London and Luxembourg. As of December 31, 2017, the two major shareholders were Hyundai MOBIS with a 20.8% stake and Mong-koo Chung with 5.2% of the shares.
History
Hyundai Motor Company was established in 1967. Production was started a year later with the assembly of the Ford Cortina, which was assembled in Korea to circumvent import duties on complete cars. In 1973 Hyundai decided to develop its own model. Italian stylist Giugiaro designed the Hyundai Pony, which was already presented at the car exhibition in Turin in 1974. However, it was not until 1976 that production started to take off. Hyundai had little experience and had to purchase almost all technology. For example, the engines of the Pony came from Mitsubishi. That first Hyundai was certainly not a refined car, but the price was low and the quality reasonable.
Hyundai's second, slightly larger model took a long time to arrive: Only in 1983 did the Hyundai Stellar hit the market. In terms of technology, the car was quite dated with a Ford Taunus- based chassis, but the complete and luxurious equipment made up for it. Then developments followed each other at a faster pace. In 1985 a new Pony came and three years later a large sedan, the Hyundai Sonata, followed.
Until 1991, much use was made of foreign engines and parts. In 1991, the first Korean engine came on the market. More than a million vehicles were produced for the first time in 1994.
In 1998 the acquisition of Kia Motors followed. Kia was in financial trouble and the creditors organized an auction. Four parties made bids, Hyundai the highest.
In 2003, more than 1 million cars were exported for the first time. Hyundai opened factories in key markets, including in Turkey , India and the People's Republic of China.
In May 2002, Hyundai and the Chinese BAIC Group agreed to work together on an existing car factory in Beijing. Hyundai improved the installations and production technology and on October 18, 2002, the Beijing Hyundai Motor Co., Ltd. joint venture. (Beijing Hyundai or BHMC) established. The partners each received 50% of the shares. Beijing Hyundai became a success and between 2013 and 2016 more than 1 million vehicles were produced every year. This was more than 20% of Hyundai's total car production over the same period. The Chinese interest was transferred in 2010 to a listed subsidiary of the BAIC Group, BAIC Motor.
Passenger car models
Current models
H1
H350
i10
i20
ix20
i30 (hatchback)
i30 cw (station wagon)
i30 Fastback
i30 N.
Ioniq (2016)
Kona (also Kona Electric)
Nexo
Santa Fe
Tucson
Earlier models
Atos (replaced by i10)
Azera (sold in South Korea as 'Grandeur', replaced by i50)
Coupé
Elantra
Excel
Genesis Coupé
Getz
Grandeur
Lantra
Matrix
Pony
Scoupe
Stellar
Terracan
Trajet
Tucson / ix35
Veracruz / ix55
XG
H100
H200
i40 sedan
i40 cw (station wagon)