Quality Used Engines For Sale in Michigan
Save Time
Stop wasting phone calls! Make one enquiry & contact a large network of Michigan junk yards.
Compare Prices
Michigan Salvage yards contact you with their prices and availability.
Buy Engines Direct
No middle man costs! Buy directly from junk yards in Michigan











Find Import or Used Engines in Michigan !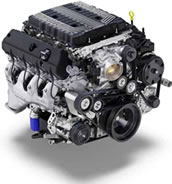 We make it easy for all to locate motors and parts from junk yards in Michigan, offering up an advantage to quickly repair your vehicle! Simply give us a call or complete the form and allow the appropriate suppliers contact you with a price. Check our motor purchasing guide.
Contact Our Network Of Michigan Engine Importers & Suppliers
Date

Vehicle Model

Year

Engine

Customer City

Comments

2020-11-24 22:26:33 +00:00

5.7

Fort Oglethorpe

I am looking for a 96-2002 L31 engine.

2020-11-24 16:35:46 +00:00

land rover Range Rover Sport

2015

3.0l

Pithburg


Please i have 2015 land rover Range Rover Sport vin: salwr2vf3fa521198..
I need the engine and i want to know the price with tax
Also if you do accept a visa for payment.


2020-11-24 00:01:38 +00:00

Cx

2000

D16y8

Birmingham

Motor

2020-11-23 19:02:06 +00:00

Camaro

2017

6.2L LT1

Rancho Cucamonga

I am looking for a used engine, any mileage is fine as long as it is in operating condition.

2020-11-23 14:25:13 +00:00

Ram 1500

2014

5.7

West Monroe

Need engine

2020-11-23 14:25:13 +00:00

Ram 1500

2014

5.7

West Monroe

Need engine

2020-11-21 20:28:28 +00:00

Ranger

2001

4.2l

Quaker city

Looking for used motor

2020-11-19 22:12:58 +00:00

f150

2012

3.5L

miami

need good engine

2020-11-19 18:46:15 +00:00

highlander

2003

3.0

coon rapids

need a toyota highlander engine. 3.0 4wd 2003

2020-11-18 18:34:10 +00:00

Sorento

2013

2.4L

Wilmington

I would like to get price on an engine for the above mentioned vehicle. Thank you.

2020-11-17 17:24:00 +00:00

1996

5.7

Allegan

Need a motor 5.7 vortec

2020-11-16 09:18:59 +00:00

Eos

2009

2.0

Long Beach

Looking for less than 80k miles.

2020-11-16 07:18:38 +00:00

camaro ss

10 -15

6.2

Santa Ana

looking for an ls3

2020-11-16 00:02:46 +00:00

Acord

1997

2.7

Loveland

Looking for a good used engine for this Accord. V6 2.7 1997

2020-11-15 04:15:49 +00:00

Corolla

1997

4 cilinder

Middletown

Engine


2020-11-14 14:32:52 +00:00

Ghibli SQ4

2014

3.0 V6 twin turbo

Brooklyn,Ny

I'm looking for a used Maserati Ghibli 2014 engine with turbos and all parts full engine for 5k or less

2020-11-14 04:22:23 +00:00

Chevrolet

2011

5.3L

DOTHAN

8th vin number 0

2020-11-14 02:32:49 +00:00

6.6

CENTER VALLEY

Looking for BMW N74 engines.

2020-11-13 20:19:32 +00:00

Ram 1500

2007

5.7 hemi

Steamboat Springs, Co

Do not have access to engine at this time

2020-11-13 01:01:28 +00:00

Sorento

2004

3.5

Flint

Looking for a motor

2020-11-12 20:15:42 +00:00

silverado

2003

duramax

North

Looking for a 2003 duramax engine for my truck

2020-11-12 20:15:40 +00:00

silverado

2003

duramax

North

Looking for a 2003 duramax engine for my truck

2020-11-12 04:57:52 +00:00

Ranger

2003

4.0

Greeley

Manual transmission

2020-11-12 03:22:43 +00:00

CTs

2009

3.6

Pine Bluff

Need a Price

2020-11-12 00:43:01 +00:00

Ranger

1999

3.0 VG Flex Fuel

TEMPLE

Need motor quick

2020-11-11 19:50:31 +00:00

envoy

2006

4.2

Waukesha

Looking for a 4.2 liter engine for my 2006 envoy low miles

2020-11-11 13:23:21 +00:00

Regal

2015

2.0l

Kenyon

used engine 2.0l FWD turbo

2020-11-11 08:34:48 +00:00

All models

2006+

Any

Kansas City

I would like to buy quantities of engines and transmissions.
Would like all engines and transmissions for cars 2006 plus.
Please contact me back at 8052643879.

Sam Brek, thank you

2020-11-11 07:15:18 +00:00

1500

2002

5.9

dunsmuir

looking for motor

2020-11-10 19:56:53 +00:00

Patriot

2015

2.0

Georgetown

Need engine
Recent Automotive News and Reviews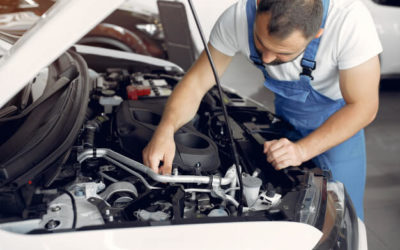 Does your car have a blown engine? Are you looking to replace that old engine with a new one? Well, then you have come to the right place. If you have a vehicle that you have kept for a long time, chances are that its engine has deteriorated to such a state that it is...
Why Use Us!
Track down A Second Hand Engine or even Parts in Michigan For Virtually Any Car Quickly!
All of our Salvage Yards Provide Used Engines Around Michigan
Our suppliers have sold engine replacements to many in Michigan. Our netowork of salvage yards used engines for each and every brand name you can imagine.
Regardless of whether you possess a Chevrolet, Ford, GMC, Dodge, Honda, Toyota, Jaguar, Mazda, Nissan, BMW, Audi, Mercedes or just about almost any Model or Make available on the market, our network of suppliers will have perfect used engine for your car. Trying to find a diesel Engine! Our scrap yards have those also!
About Michigan
Michigan consists of two peninsulas: the Upper Peninsula (UP) and the Lower Peninsula.
The Upper Peninsula is bounded on the north by Lake Bowe, on the south by Lake Michigan, and on the west by the state of Wisconsin. The Lower Peninsula is bounded on the east by Lake Huron, Canada ( Ontario ), Lake Saint Clair and Lake Erie, in the south by Ohio and Indiana , and in the west by Lake Michigan. The Mackinac Strait lies between Upper and Lower Peninsula.
Lansing is the capital and the largest city is Detroit. Michigan has a population of about 9.9 million and an area of ​​253,793 square miles. It is the 26th state admitted to the Union.
Michigan's nicknames are The Great Lakes State, The Wolverine (Wolverine) State, The Automotive State, and Water-Winter Wonderland. The name Michigan comes from the Ojibwe word mishigami , which means "big water" or "big lake".
We Help You Find Used Engines For Sale From Wrecking Yards in Michigan
Paying out lavishly for used engines is often a pain in the neck. The actual obstacle isn't finding a good quality engine on a cheap price. The answer to your problem is not second-hand engines that break after a couple of thousand miles. What you need are good quality tested used engines that cost a fraction of the new price. If you want to buy trusted car or truck engines which are suitable for all makes, Usedenginefinder.com will help you locate premium quality engines. With this platform, you may get a motor that's not just reduced price, but in addition of excellent quality. Our website makes finding the appropriate engines less burdening for you. Our organization enables you to quickly contact a huge network of car junk yards in the United States. All you need to do is enter the engine you are searching for in addition to information regarding your vehicle such as make, model and year. And, following that we would be more than ready to do everything for you. Usedenginefinder.com takes pride in offering you the great used engines that you'll require. Regardless of whether you own an old overseas vehicle or even a newer domestic vehicle, we search scrap yards throughout North America that may help you find the right engine, assemblies and also other hard to find parts. With us, you can rest assured to be supplied with lots of options to select from and these really would be an outstanding match for your automobile.
Save Your Time & Money
We're conscious that you're in search of hard to find engines for your particular automobile and additional replacement parts. And, we know it is your need to invest in high grade one but don't wish to expend extravagantly. We track down the engine directly from the wrecking yard to take out the intermediary and save you money. Other businesses obtain the engines after which mark them up by as much as 90 %. We make it easier to locate the engines you need without being bound to nasty fees and also markups. Since our used engine merchants want your business and they do business in an open marketplace system, they deal with others to provide the clientele with the most exceptional options as well as prices- the good news is you could have all these without the negotiations and bargaining. There's no need to pay costly prices that will distress you financially. Be sure that what you are getting is the best price in the marketplace and that we do not incur charges to you because you have made a purchase.
Let Usedenginefinder.com Assist You In Finding Used Engines At Inexpensive Prices
When you are virtually done finishing the cost of your vehicle, it becomes not practical to think about buying a brand new automobile simply because the motor is not working or the gearbox broke. Sure thing, it is more advisable to get a used transmission or motor in order to avoid more expensive expenses. Usedenginefinder.com has got links with lots of wrecking yards for bringing you quality components like motors and gearboxes. Not to mention, transmissions and engines are just one of our most well-known options. Are you are looking for a specific engine for a vehicle you are restoring! Or, are you probably searching for an engine with low miles for your small van! We are able to help you regardless of what your concerns tend to be – we would offer you a service that won't force you to spend more money yet assist you to buy high-quality parts at low prices. Our recyclers are pleased to provide warranties on many motors, so you can buy with full confidence. Therefore, whatever you may be looking for, a V12 engine, or a powerful workhorse to improve the capacity of towing, usedenginefinder.com is going to do the magic by bringing it to you at a cost that will put a smile on your face.
Browse Junkyards By State
AMAZON ASSOCIATES DISCLOSURE
Used Engine Finder is a participant in the Amazon Services LLC Associates Program, an affiliate advertising program designed to provide a means for sites to earn advertising fees by advertising and linking to Amazon.com