Find Used Engines For Sale
From Junk Yards in Texas
Save Time
Stop wasting phone calls! Make one enquiry & contact a large network of Texas junk yards.
Compare Prices
Texas Salvage yards contact you with their prices and availability.
Buy Engines Direct
No middle man costs! Buy directly from junk yards in Texas











Looking For A New or Used Engine in Texas?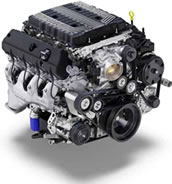 We make it easy for anybody to find second-hand motors and also parts from scrap yards in Hawaii , offering up a benefit to speedily restore your automobile! Just call us or complete the form and allow the appropriate suppliers contact you with a price. Check our engine buying guide.
Save Time – Contact Our Network Of Texas Engine Importers & Suppliers
Used Engines For Sale On Ebay
| Date | Name | Brand | Engine | Requirements |
| --- | --- | --- | --- | --- |
| 2020-07-09 02:57:30 +00:00 | Michael | Ford | 4.6 L V8 TRITON | Need complete engine |
| 2020-07-09 02:41:49 +00:00 | David Avalos | Dodge | 5.7 | Looking for a used hemi long block 5.7 for 06 Durango. Not sure if it has mds. |
| 2020-07-08 21:14:26 +00:00 | Duane Barney | Mercedes-Benz | 3.8 | need a used engine or cheaper rebuilt |
| 2020-07-08 19:43:39 +00:00 | Orlando Mendez | Toyota | 4.0 L 6 cil | engine used 4.0 L 1GR-FE V6 with gasoline fuel injection with VVT-i |
| 2020-07-04 01:59:17 +00:00 | Shane Kostelec | Ford | 3.5 | Need a 3.5 engine low mileage at a great price |
| 2020-07-01 14:56:35 +00:00 | Cyril | Dodge | 5,7 | Hello, I'm searching a complete engine with low mileage please. Thank you |
| 2020-07-01 12:38:00 +00:00 | Ricardo | Ford | 4.6L | Price of engine and installer |
| 2020-07-01 00:07:14 +00:00 | Richard | Dodge | 5.9 ltr | 293000 |
| 2020-06-30 18:31:53 +00:00 | julie vaught | Mazda | | this vehicle comes with turbo engine I believ 2.0 |
| 2020-06-30 01:37:27 +00:00 | McPherson | Mazda | 2.5 | looking for engine |
Past Customer Inquiries
| Date | Name | Brand | Engine | Requirements |
| --- | --- | --- | --- | --- |
| 2020-06-07 21:08:27 +00:00 | Wayne Blackwell | Buick | 3.6L | Looking to replace or refurbish my engine |
| 2020-04-12 21:11:09 +00:00 | Christopher Ballard | Buick | 3800 | I'm looking for the 3800 Tune Port engine with L as the 8th digit of the VIN number. If the engine is located in the Jackson area I can pick it up. |
| 2020-01-02 21:34:00 +00:00 | M. Randall | Buick | 3.8 supercharged series 1 | Series 1, 1.5 OBD need mileage |
About Buick
Buick (pronunciation: [bjuː.ɪk] ) is an automotive brand in the United States in 1903 was established. The brand is owned by the General Motors group and produces cars in the USA, Canada and China. The sales markets are North America , China, Israel and Taiwan. Buick is positioned as a lower luxury brand, comparable to the former Swedish Saab division.
https://www.youtube.com/watch?v=NnqJXHlChoM
History
David Dunbar Buick was born on September 17, 1854 in Scotland. When he was two years old, he and his parents emigrated to Detroit in the United States. In 1869 he started working for a company that made plumbing products. When that company had problems by 1882, he took it over with a partner. Buick was also the inventor of, among other things, the garden sprinkler and a cheaper method of providing cast iron with a layer of enamel. With those innovations and under the management of Buick's partner, the company became successful.
In the 1890s Buick became interested in the internal combustion engine. In 1899, he sold his stake in the company for $ 100,000 and started the Buick Auto-Vim and Power Company. Here he focused mainly on stationary engines. Later he also built a car but ran out of money after only one car was built. In early 1902, he founded the Buick Manufacturing Company with the intention of building and selling motorcycles and cars. By the end of the year, money had run out with only two cars built. Yet he had then invented the overhead valve engine that allowed higher power than the side valve engine. In 1903, Buick borrowed $ 5,000 from a friend with whom he founded the Buick Motor Company in Flint , Michigan on May 19, 1903.
General Motors
Buick sold the company to James Whiting who brought in William Durant to lead it. That was the end of Buick's share. Durant, meanwhile, made Buick the largest automobile builder in the United States and founded General Motors in 1908 with the capital earned as a holding company above Buick. By 1910, through various acquisitions, General Motors grew into a large group of more than 30 companies. Buick continued to grow and gained a good reputation for reliability. During World War I , Buick also produced aircraft engines and ambulances .
In 1925 a Buick was sent around the world, including Belgium and the Netherlands, to demonstrate the reliability of GM as an exporter. In 1926, production climbed to more than 260,000 units. Buicks were also built in Canada and parts were shipped overseas, including Belgium, to be assembled on site. In 1929, a sales office was also opened in Shanghai, China. Sister brand Marquette was also launched that year , which ended in 1930.
As a luxury brand, Buick was hit harder than other brands by the Great Depression in the early 1930s. In 1933, production collapsed to barely 40,000 pieces. In 1934 the new Buick Series 40 was introduced which delivered excellent performance for a limited price. Production climbed back to 78,000 units that year. In 1936, the Buick Roadmaster and other successful models were added. Production thus climbed to nearly 200,000 copies.
After World War II
On February 2, 1942, Buick's factories switched to war production before World War II . The company made aircraft engines and M18 Hellcat tank destroyers , among others .
Economic heyday followed after World War II. By 1950 sales had risen to 550,000 units and further to 745,000 in 1955. In 1948, the first Dynaflow automatic gearbox was introduced on the Roadmaster, and a pressurized V8 followed in 1953 . In 1949, Buick's well-known portholes also appeared in the flanks.
By the late 1950s, an unloved style, technical difficulties, and an economic downturn caused Buick to deteriorate. By 1959, production had fallen below 250,000 units. All models were dropped that year. New designs came with new engines and new transmissions and new names. The Buick Electra became the new top model and replaced the Super . The Electra 225 replaced the Roadmaster and the Limited . The Special and the Century also disappeared. In 1961 the name became Specialreused for a compact model. In 1963 that new Special also got Buick's first V6 built. Sales rose again to 450,000 units. Over the 1960s sales continued to grow, eventually reaching a record 821,165 copies in 1973. Then the 1973 Oil Crisis struck and sales for the next two years were below half a million.
Buick revived with the development of more economical engines in attractive lighter models. Where the American car industry and General Motors as a whole were hit hard by the crises, Buick increased its market share. Models with front-wheel drive were particularly successful in that period. In 1984, over 1 million Buicks were sold worldwide. In 1989, Buick was ranked first in North America and second in the world in a quality survey conducted by market research firm JD Power and Associates . The success in this and other studies was then also played out in marketing .
Recent
Edward H. Mertz, who became general Buick manager in 1986, defined Buick's future as the builder of the most American of all GM brands. Buicks would grow powerful, remarkable, and mature. Emphasis was placed on performance, detail and comfort. In 1991 Buick was the fastest growing brand on the American market. In 1999, a GM joint venture in China began production of the Buick Regal for the Chinese market. In 2001 the same joint venture launched the Buick Sail, a family car based on the Opel Corsa. In 2002, the brand celebrated its 100th anniversary.
Features
Emblem
Buick's emblem consists of three shields placed diagonally in a circle. They are red-white-blue in color from left to right. This emblem is known as the Trishield and was introduced in 1959 for the 1960 model year. The shields represent the three models that then formed the range, the LeSabre, the Invicta and the Electra. The shields themselves are derived from the family coat of arms of founder David Buick. Previously, another derivative of that coat of arms has been used since the 1930s.
Portholes
A traditional style feature of Buick are the so-called portholes. First used in 1949, these were a series of three or four portholes on either side at the front of the flank. They originally came from the tuned car of designer Ned Nickles and had lights there representing the fighter jet exhausts. Those lights were never used by Buick. Cheaper models had three and more expensive four. When reused in 2003, models with a V6 engine had six and those with a V8 had eight.
Style line
Another style feature that was in use from the 1940s to the 1970s is the sweepspear, a curved line across the side of the body that departed at the front, after the front wheels curved down to the rear wheel, then the rear wheel followed up to get to the taillights in a straight line. At first that line was chrome , then vinyl, and finally a groove in the metal.
Radiator grille
Another feature from the 1940s is the oval radiator grille with vertical lines. In the early 1950s, those lines were thick teeth and the whole was sometimes referred to as dollar grin.
Markets
Before World War II, Buick was sold worldwide. In China, one in five cars before the war was a Buick. In New Zealand were Buicks built but that market the brand disappeared after the war. Buick was sold in Europe and the Middle East until 1996. Currently Buick is primarily a local brand for North America with some overseas markets.
Buicks are sold in Israel and are imported by Universal Motors, Ltd. Shanghai GM, a joint venture, is building its own Buick models in China. GM Taiwan was founded in 1989 and imported Buicks for the Taiwanese market , among others. In 2004 GM signed a licensing agreement with the local company Yulon . In 2006 the first Buick, a Buick LaCrosse , was produced.
About Bentley
Bentley is an English luxury car manufacturer. Over the years of its existence, it has created the image of the most prestigious and expensive brand in the world. The history of the company begins in 1919, when a highly qualified design engineer Walter Owen Bentley founded his own car manufacturing company, but they were developed jointly with F. Barges and G. Varley. After the end of the First World War, the company's management thought about creating machines of its own design, which later became the best in England and widely known outside it. The emblem of the brand is the letter "B" - the first letter in the name of the founder. Since 1920, Bentley cars have repeatedly won the prestigious races of the world. And since the 30s, the company lost its independence and began to enter the Rolls-Royce concern. Today, Bentley is part of the German concern Volkswagen.
Recent Automotive News and Reviews
Breaking in a new car is an exercise that's been encouraged by car companies for years. It's a mix of precautions, driving techniques and maintenance jobs, that are in the long run meant to help lengthen your car's life-span. Would you like the engine parts to settle...
Why Use Us?
Find engines and parts for sale from Junk Salvage Yards in Texas
Used Engine Finder will make it easy for everybody to find motors plus parts from scrap yards in Texas, giving you an advantage to quickly fix your vehicle! Just contact us or complete the form and allow the relevant suppliers contact you with a price. See our motor buying guide.
Each of our Junk Yards Provide Used Engines Around Texas
Our junk yards have provided engine substitutions to many people in Texas. Our netowork of suppliers offers used motors for each model imaginable.
Regardless of whether you drive a Chevy, Ford, GMC, Dodge, Honda, Toyota, Jaguar, Mazda, Nissan, BMW, Audi, Mercedes or just about any Make or Model available on the market, our network of suppliers will have perfect used engine for your automobile. Seeking a diesel Engine? Our scrap yards have got those also!
About Texas
Texas is a state in the central south of the United States of America (USA) with an area of ​​696,241 square kilometers and a population of 26.9 million.
The administrative capital is Austin, the largest city is Houston and the largest metropolitan area is Dallas / Fort Worth / Arlington. Texas is the second largest US state in terms of its area as well as its population – only Alaska has a larger area, and only California 's population exceeds that of Texas. In administrative terms, no other state has more counties or administrative districts than Texas.
The nickname of Texas, Lone Star State, refers to the historical fact that Texas existed as an independent republic before its accession to the Union. Historically and culturally, Texas has close ties to the American South, partly because of the history of its colonization and its membership in the Confederacy. However, as a former Spanish and Mexican property, the state also belongs to the American Southwest.
Spain was the first European country to claim Texas, and until the end of the Texan War of Independence in the year 1836, it formed part of Mexico. Between 1836 and 1845, Texas existed as an independent republic and then joined the United States as the 28th state. The American annexation of Texas was part of the events that eventually gave rise to the Mexican-American War and the American Civil War. With the discovery of crude oil in the early 20th century, the rapid economic development of Texas began. Today, the state has a diversified economy with a growing high-tech industry as its base.
Do you think you're on the verge of giving up in your hunt for cheap used engines? For sure, the true obstacle here is not finding used engines at cheap selling prices. It is a waste to purchase second hand engines that wouldn't be serviceable for quite some time. Moreover, what you require are rigorously tried and tested used engines which do not hurt your wallet. If you want to purchase solid used car engines which are made for all makes and models, Usedenginefinder.com will help you locate premium quality engines. With our help, you can find used engines which include a great mix of good quality and cheap prices. We make finding engines easy. We are associated with a community of scrap yards in the US. All you have to do is type in the engine you are looking for in addition to details about your automobile such as year, model and make. And, after that we'd be more than ready to do everything for you. At usedenginefinder.com, we are proficient at what we do. And so, regardless of whether you own a newer domestic car or currently have an older imported automobile, rest assure that we will search for salvage yards throughout United States to help you end up with a ideal engine that matches your needs. With our company, you can rest assured to be supplied with several options from which to choose which would really be an excellent match for your vehicle.
Save Time & Money
We are well aware that you're seeking difficult to find engines for your specific car as well as other replacement components. Plus, we know it is your preference to invest in high grade one but don't wish to spend extravagantly. We uncover the engine straight from the scrap yard to eliminate the intermediary and save you money. Compared with other corporations, we help our consumers find the engines they require without extra fees and very high charges. Many people who may have used our service have noticed how we professionally work with our great network of scrap yards, and how we effectively make the second-hand engine buying process much less costly and daunting. It's an open marketplace system where they are made to contend with one another to provide you with the best prices and options. You can find the lowest prices as well as options without any haggling or negotiating. When you want quality second-hand engines for your automobile, you don't have to pay high prices that render you troubled financially. Certainly, since we aren't paid via your purchase, you may be at peace knowing that you are acquiring the best engine price you require.
Let Usedenginefinder.com Be Useful For Finding Used Engines At Affordable Prices

When you're practically done completing the settlement of your automobile, it would be not practical to look at buying a brand-new car because the motor is broken or the gearbox broke. It's less expensive to buy a second hand engine or transmission and have it installed. We have got the best network of wrecking yards for tracking down top quality engines genuinely. As a matter of fact, we are most widely known for the supply of transmissions systems and motors. Whether you want to buy a second hand engine for that 1976 Camaro or maybe you are searhing for a great engine for your family minivan, or maybe you only want to avoid wasting money, or maybe you have found what is just rare, we have got your back. It's good to note our firm's recyclers are more than happy to supply guarantees on most of their engines; this is their way of motivating our customers to purchase with certainty. Consequently, whatever you might be looking for, a V6 engine, or a powerful workhorse to further improve the capability of towing, usedenginefinder.com will do the magic by delivering it to you at a cost that will put a smile on your face.
Browse Junk Yards By State
AMAZON ASSOCIATES DISCLOSURE
Used Engine Finder is a participant in the Amazon Services LLC Associates Program, an affiliate advertising program designed to provide a means for sites to earn advertising fees by advertising and linking to Amazon.com
EBAY PARTNER NETWORK DISCLOSURE
Used Engine Finder is a participant in eBay's eBay Partner Network affiliate program, and is authorized by eBay to retrieve all the listings for relevant listings appearing on eBay and present them to you in an easy-to-use format.