Find Quality Used Land Rover
Engines For Sale
Save Time
Stop wasting phone calls! Make one enquiry & contact a large network of junk yards.
Compare Prices
Salvage yards contact you with their prices and availability.
Buy Engines Direct
No middle man costs! Buy directly from Land Rover junk yards.












Find Second Hand Land Rover Engines For Sale!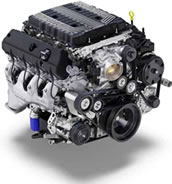 Used Engine Finder will make it easy for anyone to source used Land Rover engines for sale from junk yards throughout the US, offering you an advantage to quickly get quotes from a network of suppliers.
Submit the form and allow the relevant salvage yards to contact you with a price. See the engine buying guide.
Contact Our Network Of Land Auto Wreckers & Engine Importers
Date

Vehicle Model

Year

Engine

Customer City

Comments

2022-01-10 18:42:32 +00:00

range rover sport

2016

3.0

north haven

need engine

2022-01-10 14:49:42 +00:00

sport

2016

v8

Hinsdale

v8 supercharged engine for 2016 sport

2022-01-06 04:32:54 +00:00

range rover

2011

5.0L

aurora

engine assembly non turbo charged

2021-12-09 06:27:38 +00:00

Range Rover HSE 4.6

1997

4.6 liter

Saint Louis

1997 4.6 liter without secondary air

2021-11-22 20:13:29 +00:00

Range rover

2014

3.0

Euless

Super charged automatic start Engine

2021-11-03 01:17:31 +00:00

ranger rover

2008

4.4

medley

block

2021-10-27 21:02:05 +00:00

range rover sports

2018

v6

newark

complete engine assembly

2021-10-27 14:14:02 +00:00

Range Rover Sport

2014

3.0

Clarksburg

Engine Motor Assembly

2021-10-25 21:48:44 +00:00

range rover

2014

5.0

atlanta

complete engine

2021-10-18 19:58:43 +00:00

Range rover sport

2007

4.4

scottsville

Used engine

2021-10-14 15:03:12 +00:00

Range Rover

2016

3.0

Fenton

Engine

2021-10-11 22:04:04 +00:00

Range rover sports

2014

3.oL v6

Miami

Complete engine in working condition

2021-10-11 21:39:56 +00:00

Range rover sports

2014

3.o v6

Miami

Complete refurbished engine

2021-09-21 12:19:01 +00:00

LAND ROVER SPORT

2014

3.0 L

Miami

ENGINE

2021-09-20 20:36:30 +00:00

LAND ROVER SPORT

2014

3.0 L

Miami

COMPLETE ENGINE

2021-08-24 13:44:17 +00:00

Range Rover Sports

2015

3.0L

Bronx

Engine Assembly

2021-05-18 02:04:50 +00:00

Range Rover Sport

2009

4.2L

Brownwood

engine

2021-05-11 12:01:50 +00:00

Range rover sport diesel

2016

3.0 diesel

Baltimore

Whole engine

2021-05-06 01:23:38 +00:00

Edge

2009

3.5L V6

West Palm Beach, Fl

3.5L V6

2021-05-05 19:33:57 +00:00

Range rover hse

2005

4.4

Eugene

Range rover m62 engine

2021-05-02 17:23:48 +00:00

range rover

2016

3.0

forth washington

complete engine

2021-04-27 13:28:55 +00:00

range

2014

3.0

worcester

Sales
 


I would like to know if you do have the below parts and

email me with the price for it.I want a new aftermarket or

used oem or let me know if you can order them for me.

2014 Range Rover Sport ( Engine )



2014 Range Rover Sport ( Steering Rack )

2014 Range Rover Sport Headlights ( Both sides )

2014 Mercedes Benz C300 driving mirror ( both sides)

Also do you accept credit card through email or over the

phone for payment if yes which major cards?waiting for your

response.



williams

3302999560

2021-04-25 23:33:30 +00:00

Range rover supercharged

2010

5.0L

Kingston

I need a good running engine for my suv.

2021-03-25 20:33:25 +00:00

Range rover sport

2016

3.0

DORAL

13-19 JAGUAR XF XJ / RANGE ROVER SPORT LR4 – 3.0L SUPERCHARGED CYLINDER BLOCK

2021-03-22 06:17:28 +00:00

Discovery

1998

4.0

Puyallup

Engine

2021-03-15 18:50:57 +00:00

Discovery

2004

4.6 liter

Detroit

In need of a new/better engine.

2021-03-03 02:54:23 +00:00

Range Rover

2004

4.4 v8

Boston ma

Engine

2021-01-30 18:01:15 +00:00

Land rover sport

2016

5.0. 8 cylinder

Bronx , ny

2016 range rover sport engine - supercharged

2021-01-30 18:01:08 +00:00

Land rover sport

2016

5.0. 8 cylinder

Bronx , ny

2016 range rover sport engine - supercharged

2021-01-27 15:54:23 +00:00

Range Rover Sport

2012

5.0

Medley

Long Block Engine
About Land Rover
About Land Rover
Land Rover – a British manufacturer of off-road cars and SUVs operating since 1948. Belongs to and is part of the Tata Motors automotive group and has co-founded the Jaguar Land Rover alliance since 2013.
Company history
The Land Rover has been built by Rover since 1948. Production started in England, but soon Land Rovers were built under license in Australia, Spain, Belgium and Germany, among others. This was because these countries needed large batches of off-road vehicles for the army and the police, among others. In Spain, the Land Rovers were built by Santana Motor SA , in Belgium by Minerva and in Germany by Tempo.
The Rover factory, which was run in 1947 by two brothers, Maurice and Spencer Wilks, had overcapacity after the war, as it mainly produced military goods for years. In 1948, the brothers rebuilt the factory. They made a car that could be used in more areas than the Willys Jeep . To do this, they disassembled their old Willys Jeep and built their own SUV, the Land Rover, with new and improved parts. As a result, the very first Land Rovers still technically looked a lot like the Willys Jeep.
The Land Rover was initially produced by Rover. In 1967 Rover became part of Leyland Motors Ltd, later British Leyland (BL). In 1975, Land Rover became a separate operating company within BL. The Rover Group became part of British Aerospace in 1986 , and was acquired in 1994 by BMW which split off Land Rover and sold it to the Ford Motor Company in 2000. The latter sold the brand in April 2008 to the Indian Tata Motors. Together with Jaguar, the company is housed in Jaguar Land Rover.
Range Rover
The prototype was called Velar (from V Eight LAndRover). The whole design was based on the installation of the Rover V8 engine, which Rover had bought from Buick.
The Range Rover was presented to the press on June 17, 1970. The Range Rover was ahead of its time with all-round coil springs and permanent all- wheel drive. The first model existed between 1970 and 1995. It was the first SUV even before this buzzword was introduced. The car was an all-terrain vehicle that had better road holding and a more luxurious interior. Despite its fuel-efficient V8 petrol engine, the car remained popular throughout the 1970s and beyond.
The Range Rover Evoque was first shown as a concept car at the 2008 North American International Auto Show, under the name Land Rover LRX. Production of the car started in 2011.
Range Rover Models
The current model range includes:
Range Rover (third generation)
Range Rover Sport
Range Rover Velar
Range Rover Evoque
The first Land Rover was presented to the public on April 30, 1948 during the Amsterdam international motor show (now the AutoRAI ). At the time there was only one model, which was referred to as Series I only afterwards – namely from the introduction of the Series II on April 30, 1958. The 80-inch wheelbase that applied to this type later inspired Land Rovers. denote with names like 80 ", 86", 88 "and 109".
In 1954, the wheelbase was increased from 80 inches (2032 mm) to 86 inches (2184 mm). An extended model with a wheelbase of 107 inches (2718 mm) also became available, initially only in a pick-up version.
A further change was made in 1956, when both models were extended to 88 (2235 mm) and 109 inch (2768 mm) wheelbases to create space for the new petrol, diesel and LPG to be introduced later .
Series II
Increasing competition, including that of Austin Gipsy, announced in February 1958, made it necessary to replace the Series I with a more modern model. The Series II was therefore introduced on April 30, 1958 – exactly 10 years after the first presentation of the Series I. This model was built until August 31, 1961.
Series IIA, "bugeye", "late IIa"
The Series IIA was introduced in September 1961. It was a small change, namely the increase of the 2.0 liter diesel engine to 2286 cc. A series II and IIa are therefore virtually indistinguishable.
The first types of Land Rovers (series I, II and IIA) have the headlights between the fenders. This changed after circa 1968. Depending on the market the car was intended for, the headlights were sometimes moved to the mudguards. From early 1968, adapted laws for both the Dutch and the American market required a minimum distance between the headlights that could not be realized in the old position.
For example, in 1968 an intermediate model was created for these markets in which the convex headlamps were mounted flat in the front screens as a temporary measure to meet the requirements of those markets. The model is named after this "bugeye" or "transitional SIIa" . To mask the old position of the headlights, this model got its own grille panel and grille.
With the introduction of the "late IIa" type in 1969, the car got the same appearance regardless of the destination country, with the headlights in the fenders. With this change, the car got a new type of grille again; a metal grid in the form of a plus sign.
Series III
Outwardly little changed when the IIa was succeeded by the Series III in October 1971. The changes were mainly due to stricter safety requirements. From the outside, the previously far-projecting hinges were replaced by a flatter version. The mounting of the folding windshield was also moved in for security reasons. The most visible change was the new plastic grille. Internally, the dashboard was more ergonomic and covered with soft plastic.
In 1979, financial support from the British government enabled the development of a new top model; the "stage one V8" . In that year, the 2.6 liter six-cylinder petrol engine was replaced by the 3.5 liter V8 petrol engine as used in the Range Rover. To create space for this larger engine, this model got a modified and flatter nose.
Land Rover 101
The Land Rover 101 Forward Control was specially developed for the English army . The military needed an off-road vehicle that had a higher payload than a standard Land Rover. Furthermore, the vehicle had to be able to tow a powered trailer or a light cannon. The vehicle had to have enough room for the crew of the piece, eight people, or for ammunition and other necessary equipment. The vehicle entered production in 1972, but most were built between 1974 and 1978. Total production was approximately 2500 copies. All vehicles were produced at the Land Rover plant in Solihull. Vehicles were divested in the 1990s and many are now privately owned.
90/110 / Defender
In 1983, the Series III (which was still manufactured until 1985) was followed by a completely redesigned model, called "110" for its 110 inch (2794 mm) wheelbase. The 90 inch (2286 mm) and 127 inch (3226 mm) soon followed.
The name "Defender" was chosen in the early 1990s to make a clearer distinction between the base models on the one hand and the rapidly becoming more luxurious models such as the Range Rover and Discovery on the other. The name Defender refers to the military character of the car. Many armies still use the Defender or a derivative thereof (Great Britain, Australia, the Netherlands, etc.)
The main differences between the Defenders and the Series are that the Series are fitted with leaf springs and can be set to use two or four wheel drive, while the Defender uses coil springs and permanent four wheel drive.
As of the 2007 model year, the diesel engine is from the Ford Transit . However, this engine has been overhauled by Land Rover to make it suitable for off-road use and for the extreme conditions in which many Defenders have to operate.
Freelander
The compact Freelander was introduced in 1997. In 2014, the Freelander was succeeded by the Discovery Sport .
End of production
On January 30, 2016, the last Land Rover was produced in Solihull. The last produced copy (total 2.016.993 pieces) remained the property of the factory and is stored in a museum. [3]
Special Vehicle Operations
Special Vehicle Operations, or SVO for short, is a Land Rover division specializing in the design and manufacture of exclusive, luxurious, sporty vehicles. Its headquarters are in Warwickshire , England.
Land Rover Light-Weight
The Land Rover has been used for various purposes over the years, including the military. The Dutch armed forces also used the Land Rover for a long time, the name Land Rover was shortened there to 'LaRo'.
The British army wanted to have an all-terrain vehicle that they could take under a helicopter , for which the type Light-Weight was designed. Adjustments (narrower) and disassembly of a number of parts made it easier to transport. Ironically, with all parts assembled, this version is heavier than the regular Land Rover, but importantly it hasn't slowed down.
Land Rover is also known for their successful participation in several desert rallies such as the Camel Trophy and Paris-Dakar . After banning tobacco advertising in motorsport , Land Rover itself has launched an initiative to replace the popular Camel Trophy with the Land Rover G4 Challenge .
Browse Salvage Yards By State