Used Land Rover Engines For Sale
Discover a vast selection of high-quality, reliable, and affordable used Land Rover engines for sale through Used Engine Finder. As a leading platform representing a network of trusted Engine Suppliers and Auto Wreckers, we make it incredibly easy for you to connect with providers and compare quotes and find the best quality used engine for sale in no time.
Land Rover Engines 101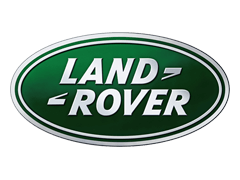 Land Rover, a brand synonymous with luxury and off-road capability, has a rich history of designing and building powerful, reliable engines. In this article, we'll delve into the world of Land Rover engines, exploring their history, the different types available, and some of their most iconic models. So, buckle up and let's embark on this journey through the heart of Land Rover engineering.
History of Land Rover
Origins and Early Years
Land Rover was born in 1947, when Maurice Wilks, an automotive engineer, sketched the design for an all-terrain vehicle inspired by the American Jeep. The first Land Rover, the Series I, debuted in 1948, featuring a 1.6-liter petrol engine with 50 horsepower.
Development and Expansion
Over the years, Land Rover expanded its range of vehicles and engine offerings, building a reputation for tough, off-road capable machines. The Series II and III models followed, introducing improved engines and increased power output.
Types of Land Rover Engines
Petrol Engines
Land Rover has a long history of producing robust petrol engines, from the early four-cylinder engines to the modern Ingenium series. These engines have powered a wide variety of Land Rover models and have become renowned for their durability and performance.
Diesel Engines
Land Rover's diesel engines offer impressive torque, fuel efficiency, and reliability. From the initial 2.0-liter diesel engines in the 1950s to the advanced turbocharged engines of today, Land Rover's diesel offerings have evolved significantly.
Hybrid and Electric Engines
In recent years, Land Rover has embraced the future of motoring by developing hybrid and electric powertrains. With the introduction of the Range Rover P400e and the all-electric Defender, Land Rover continues to innovate and adapt to the ever-changing automotive landscape.
Iconic Land Rover Engines
2.25-liter Petrol and Diesel Engines
The 2.25-liter engines, both petrol and diesel, powered the Series II and III Land Rovers. These engines are known for their simplicity, durability, and ease of maintenance, making them a favorite among off-road enthusiasts.
TD5 Engine
The TD5, a 2.5-liter, five-cylinder turbocharged diesel engine, powered the Discovery II and Defender models. This engine is highly regarded for its torque, reliability, and off-road prowess.
LR-TDV6 Engine
The LR-TDV6 is a 3.0-liter V6 diesel engine that powers various Land Rover models, including the Discovery, Range Rover Sport, and Range Rover. Known for its refinement, power, and fuel efficiency, the TDV6 has become popular for many Land Rover enthusiasts.
Modern Land Rover Engines
Ingenium Engine Family
In 2014, Land Rover introduced the Ingenium engine family, a new generation of efficient, lightweight, and modular engines designed to power the brand's future models.
Petrol Ingenium Engines
The petrol Ingenium engines are available in various configurations, from 2.0-liter four-cylinder turbocharged engines to the powerful 3.0-liter inline-six engines. These engines offer a balance of performance and fuel efficiency, making them well-suited for modern Land Rover models.
Diesel Ingenium Engines
The diesel Ingenium engines are also available in a range of capacities, including 2.0-liter and 3.0-liter options. These engines are designed to provide excellent torque and fuel efficiency, making them perfect for long-distance driving and off-roading adventures.
Ingenium Hybrids
As part of the Ingenium family, Land Rover has also introduced hybrid powertrains that combine electric motors' efficiency with traditional combustion engines' power. These hybrid systems offer improved fuel economy, reduced emissions, and a more refined driving experience.
SVR Engines
Land Rover's Special Vehicle Operations (SVO) division is responsible for the high-performance SVR models, which feature powerful engines like the 5.0-liter supercharged V8. These engines deliver exceptional performance and are designed for drivers who crave a thrilling driving experience.
Maintaining Your Land Rover Engine
Regular maintenance is essential for running your Land Rover engine smoothly and efficiently. This includes regular oil changes, filter replacements, and periodic belts, hoses, and other engine components inspections. By staying proactive with maintenance, you can extend the life of your engine and ensure a reliable, enjoyable driving experience.
Land Rover engines have come a long way since their humble beginnings in the 1940s. From iconic classics like the 2.25-liter engines to the cutting-edge Ingenium family, Land Rover has consistently pushed the boundaries of engine technology. Whether you're a petrol, diesel, or hybrid powertrains fan, there's a Land Rover engine for you.
FAQs
What is the most reliable Land Rover engine?
Determining the "most reliable" engine is difficult, as reliability depends on maintenance, usage, and model year. However, engines like the TD5 and the Ingenium series are known for their durability and dependability.
Are Land Rover diesel engines good?
Land Rover diesel engines are known for their torque, fuel efficiency, and reliability. They are particularly well-suited for off-roading and long-distance driving.
What is the Ingenium engine family?
The Ingenium engine family is a new generation of lightweight, efficient, and modular engines introduced by Land Rover in 2014. These engines are designed to power a variety of Land Rover models and are available in petrol, diesel, and hybrid configurations.
What is the difference between Land Rover's SVR and regular engines?
SVR engines are high-performance engines developed by Land Rover's Special Vehicle Operations (SVO) division. These engines are designed to deliver exceptional performance and are typically found in the brand's high-performance models.
How often should I service my Land Rover engine?
Following the recommended service intervals provided in your vehicle's owner's manual is essential. Regular maintenance, such as oil changes and filter replacements, will help extend the life of your engine and ensure optimal performance.
Auto Wreckers & Engine Importers in USA