Find Used Lexus Engines For Sale
Save Time
Stop wasting phone calls! Make one enquiry & contact a large network of junk yards.
Compare Prices
Salvage yards contact you with their prices and availability.
Buy Engines Direct
No middle man costs! Buy directly from Lexus junk yards.












Find A Second Hand Engine For Any Lexus Fast!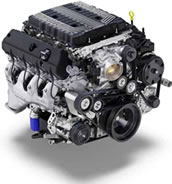 We make it straighforward for you to source Lexus second hand motors for sale from scrap yards across the the US, offering you a higher chance to quickly fix your Lexus ! Just give us a ring or complete the form and let the suppliers to call you you with a price. Check out our engine buying guide.

Contact Our Network Of Lexus Junk Yards & Auto Wreckers
Date

Name

Brand

Model

Engine

Engine No

Message

2020-05-24 14:38:09 +00:00

Jake

Chevrolet

Corvette c6 z06

7.0

Looking for corvette ls7 turn key engine

2020-05-22 18:50:46 +00:00

Jared Nott

Jaguar

XF

5.0 V8

Need engine

2020-05-20 18:34:57 +00:00

Kenneth Nawrocki

Mercedes-Benz

300SD

3.0

Need Engine

2020-05-16 18:59:36 +00:00

Tom

GMC

5.3L

Looking for 5.3L or 4.8L LS engine for project. Iron block, no Fuel Managment, years 2002 - 2014.

(same person as prior under "Chevy."

2020-05-16 18:59:35 +00:00

Tom

GMC

5.3L

Looking for 5.3L or 4.8L LS engine for project. Iron block, no Fuel Managment, years 2002 - 2014.

(same person as prior under "Chevy."

2020-05-16 16:02:12 +00:00

Tom Drumm

Chevrolet

Truck

4.8 V-8

Hi, not looking for a particular vehicle. Looking for and engine, 4.8L or 5.3, iron block, No active Fuel Management. Years 2002- 2014.

2020-05-15 18:02:54 +00:00

stu

Alfa Romeo

2.5 or 3.0

2020-05-13 23:37:54 +00:00

Kash

Bentley

Flying spur

V8

Hi. I need engine or two turbos please and thank you.

2020-05-13 01:27:06 +00:00

DANIEL DIAZ

Hyundai

Tucson

2.0

looking for a replacement engine

2020-05-10 20:19:25 +00:00

Mike

Chevrolet

corvette

427cid

Looking for a 1967 chev corvette engine block--427 cid. Numbers do not have to match my car.
Tips For Buying Used Engines
Past Customer Inquiries
| Date | Name | Brand | Model | Engine | Engine No | Message |
| --- | --- | --- | --- | --- | --- | --- |
About Lexus
Lexus – a luxury car brand belonging to the Japanese automotive group Toyota Motor Corporation, founded in 1989. At the beginning of 2019, Lexus achieved total sales of 10 million cars, including 1.45 million hybrids.
Brand history and origins
Lexus LS 400
Lexus IS I
Lexus GS II
Lexus RX II
Lexus CT
Lexus LFA
Lexus LF-C (2004)
Lexus LF-A (2007)
In 1983, Toyota Motor Corporation president Eiji Toyoda challenged his designers and engineers to create a luxury vehicle that could compete with the best and richest vehicles in the world. The mysterious project was codenamed F1 (Flagship 1). It assumed the creation of a competitive model for vehicles such as BMW 7 Series , Jaguar XJ and Mercedes-Benz S-Class. From over 200 names, the name Lexus was chosen, which is associated with luxury and elegance. Until 2005, all brand models offered on the Japanese home market were sold under the Toyota brand. This has changed with the introduction of the third generation GS model.
In 1989 the first official model of the brand was presented – Lexus LS 400. In the same year, the smaller ES 250 model is presented. A year later, the LS model hits European markets. In 1991, the first model of the sports car coupé – SC 300 was presented, and two years later the GS 300 limousine was introduced .
In 1995, the first luxury SUV in the history of the brand is presented, based on the Toyota Land Cruiser – the Lexus LX . In 1998 the first luxury SUV of the brand was built – model RX. A year later, the compact IS model was introduced into production.
In 2003, the first production line of the brand located outside Japan was launched. The Toyota Motor Manufacturing Canada factory in Cambridge, Ontario, began manufacturing the RX 330. In 2009, during the Frankfurt Motor Show, the conceptual LF-Ch model was presented, heralding the launch of the compact class.
At the end of 2010, the production of the supercar – the LFA model – began. Only 500 vehicles were built, which was equipped with a 560 hp petrol engine.
Model names
The names of individual Lexus models consist of two letters denoting the model and three numbers, and possibly a letter informing about the power unit used.
The first letter of the binding designation is based on the size of the car – L (from Luxury) is the largest flagship car; E (Executive) – a full-size car of the upper class; G – upper middle class. The compacts were marked with the letters I and C, and the crossovers with the letters N and R. The second letter in the designation means the type of body: S – sedan (limousine), X – crossover ( SUV ), C – coupé , and T – hatchback .
Browse Junk Yards By State
AMAZON ASSOCIATES DISCLOSURE
Used Engine Finder is a participant in the Amazon Services LLC Associates Program, an affiliate advertising program designed to provide a means for sites to earn advertising fees by advertising and linking to Amazon.com