Used Mazda Engines For Sale
Looking for a reliable and cost-effective solution for your Mazda vehicle? Look no further than Used Engine Finder! We represent a vast network of Engine Importers and Auto Wreckers, making it easy for you to get in touch with them and compare quotes for used Mazda engines. Our extensive selection ensures you'll find the perfect engine to meet your needs and budget. Don't let your Mazda sit idle; bring it back to life with a high-quality, used engine. Check out our selection of used engines for sale, and start your search today!
Used Mazda Engines For Sale
FAQ When Buying a Used Mazda Engine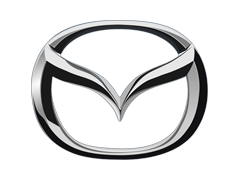 When buying a used Mazda engine, it's crucial to ask the right questions to ensure you get a reliable and well-performing engine. Here are some good questions to ask and why they are important:
What is the exact model and year of the engine? Why: This information is necessary to ensure compatibility with your Mazda vehicle and helps you determine if the engine has any known common issues.
How many miles are on the engine? Why: The mileage gives you an idea of the engine's overall wear and tear. Lower mileage engines are generally more desirable, as they may have a longer life expectancy.
Has the engine been rebuilt or modified in any way? Why: Rebuilt or modified engines may have a different performance or reliability compared to stock engines. It's important to know if any changes have been made and if they were done professionally.
What is the service history of the engine? Why: A well-maintained engine is likely to have a longer lifespan and fewer issues. Ask for service records to verify that regular maintenance has been performed.
Were there any significant repairs or replacements? Why: Knowing about any major repairs or component replacements can help you assess the engine's reliability and future maintenance costs.
Can I have the engine inspected by a mechanic before purchasing? Why: A pre-purchase inspection by a qualified mechanic can help identify any hidden issues or potential problems with the engine.
Is there a warranty or guarantee on the engine? Why: A warranty or guarantee can provide you with peace of mind and protection in case the engine has any unforeseen issues after purchase.
How was the engine stored? Why: Proper storage conditions can greatly affect the engine's condition. Exposure to moisture, extreme temperatures, or dirt can lead to corrosion or other damage.
Are all necessary components and accessories included with the engine? Why: Make sure the engine comes with all required components, such as the wiring harness, ECU, and sensors. Otherwise, you may need to purchase them separately, adding to the overall cost.
What is the asking price, is it negotiable, and what are the shipping options within the USA? Why: Knowing the asking price, whether the seller is open to negotiation, and the available shipping options can help you determine if the engine fits within your budget and how easily it can be delivered to your location.
By asking these questions, you can gain a better understanding of the used Mazda engine's condition and make an informed decision about your purchase.
Auto Wreckers & Engine Importers in USA