Used Mitsubishi Engines For Sale
Discover a wide range of high-quality used Mitsubishi engines for sale at unbeatable prices. Used Engine Finder represents a comprehensive network of Engine Suppliers and Auto Wreckers, allowing you to effortlessly connect with them and compare quotes.
Whether you're searching for reliable used engines for popular Mitsubishi models like the Lancer, Outlander, or Galant, we've got you covered. Our extensive selection ensures that you'll find the perfect match for your vehicle at a fraction of the cost of a new engine. Don't hesitate to explore our vast inventory of used engines for sale and give your Mitsubishi the performance boost it deserves.
Used Mitsubishi Engines For Sale
Showing 1–24 of 91 results
Used Mitsubishi Engines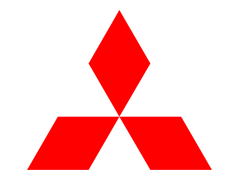 Used Mitsubishi engines are a cost-effective solution for those who need to replace their current engine or are building a custom project. By purchasing a used engine, you can save money while still getting the performance and reliability that Mitsubishi is known for. This article will explore popular Mitsubishi engine models, engine sizes, and types and provide tips for inspecting used engines to ensure you get the best value for your money.
Popular Mitsubishi Engine Models
Mitsubishi Lancer
The Mitsubishi Lancer is a compact car in production since 1973. The Lancer has seen many engine options throughout its production, including the 4G63 and 4G69 engines. The 4G63 is a 2.0L turbocharged engine known for its performance and is found in the Lancer Evolution models. The 4G69 is a 2.4L engine that balances power and fuel efficiency.
Mitsubishi Outlander
The Mitsubishi Outlander is a crossover SUV in production since 2001. The Outlander has various engine options, including the 4B11, 4B12, and 4J12. The 4B11 is a 2.0L engine, the 4B12 is a 2.4L engine, and the 4J12 is a 2.2L diesel engine.
Mitsubishi Pajero
The Mitsubishi Pajero, also known as the Montero or Shogun in some markets, is a full-size SUV in production since 1982. The Pajero has featured several engines, including the 4M41 and 4D56 diesel engines and the 6G72 and 6G74 gasoline engines. The 4M41 is a 3.2L diesel engine, while the 4D56 is a 2.5L diesel engine. The 6G72 is a 3.0L gasoline engine, and the 6G74 is a 3.5L gasoline engine.
Engine Sizes and Types
Gasoline Engines
Mitsubishi offers a variety of gasoline engines, ranging from small and fuel-efficient to large and powerful. Common engine sizes include 1.5L, 1.8L, 2.0L, 2.4L, 3.0L, and 3.5L. These engines use either naturally aspirated or turbocharged technology to deliver power and performance.
Diesel Engines
Mitsubishi also produces diesel engines known for their torque and fuel efficiency. Some common diesel engine sizes include 2.2L, 2.5L, and 3.2L. These engines are often found in SUVs and light commercial vehicles.
Tips for Inspecting Used Engines
To ensure you get the best value for your money when purchasing a used Mitsubishi engine, it's essential to thoroughly inspect the engine before making a decision. Here are some tips to help you evaluate the condition of a used engine:
Look Under the Oil Cap
Inspect the underside of the oil cap for signs of sludge or coolant contamination. This could indicate poor maintenance or more serious internal engine problems.
Remove Valve Cover
Removing the valve cover allows you to check for any signs of wear, such as excessive carbon buildup or worn camshaft lobes. It also provides an opportunity to inspect the timing belt or chain for any signs of wear or damage.
Remove and Check the Condition of the Spark Plugs
The condition of the spark plugs can give you an idea of how well the engine has been maintained. Excessive wear or fouling can indicate poor combustion or oil consumption issues.
Check for Damage
Inspect the crank pulley, belts, and other external engine components for any signs of damage or excessive wear. This could indicate that the engine was poorly maintained or had experienced some mechanical failure.
Rotate Engine Manually
Manually rotating the engine allows you to feel for any internal resistance or binding. This can help identify potential internal engine problems, such as a bent connecting rod or damaged piston.
Check for Leaks
Inspect the engine for any signs of oil or coolant leaks around seals and gaskets. Leaks could indicate worn seals or gaskets that will need to be replaced.
Conclusion
Purchasing a used Mitsubishi engine can be a cost-effective solution for those needing an engine replacement or for custom projects. By understanding popular engine models, sizes, and types and carefully inspecting the engine before purchase, you can ensure you get the best value for your money. Remember to follow the tips above to make an informed decision when buying a used Mitsubishi engine.
FAQs
Q: Are used Mitsubishi engines reliable? A: Used Mitsubishi engines can be reliable, especially if they have been well-maintained and adequately inspected before purchase.
Q: Where can I find a used Mitsubishi engine for sale? A: Used engines can be found at salvage yards, online marketplaces, and through specialized used engine suppliers.
Q: How do I determine the compatibility of a used Mitsubishi engine with my vehicle? A: Check the engine code, typically found on the engine block, and consult your vehicle's owner's manual or a trusted mechanic to ensure compatibility.
Q: How much does a used Mitsubishi engine cost? A: The cost of a used Mitsubishi engine can vary greatly depending on the model, age, and engine condition. Prices can range from a few hundred to several thousand dollars.
Q: What should I look for when inspecting a used engine? A: Check for signs of wear or damage, such as sludge under the oil cap, worn valve components, damaged belts, and leaks around seals and gaskets.
Auto Wreckers & Engine Importers in USA