Used Porsche Engines For Sale
Looking for top-notch used Porsche engines for sale? Look no further! Used Engine Finder connects you with a vast network of Engine Suppliers and Auto wreckers, making it a breeze to find the perfect used engine for your beloved Porsche.
We've got you covered no matter which popular model you own, be it a 911, Boxster, Cayenne, or Panamera! Our user-friendly platform allows you to effortlessly contact our trusted partners and compare quotes, ensuring you get the best deal on high-quality used engines for sale.
Used Porsche Engines For Sale
Showing 1–24 of 105 results
Used Porsche Engines: A Comprehensive Guide to Popular Models, Engine Sizes, Types, and Inspection Tips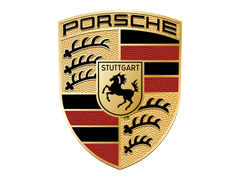 Purchasing a used Porsche engine can be a great way to save money and keep your beloved sports car on the road. This article will guide you through the popular models, engine sizes, types, and essential tips for inspecting a used Porsche engine.
Popular Models
Porsche has a long history of producing high-performance sports cars. Some popular models include:
Engine Sizes and Types
Porsche offers a variety of engine sizes and types for their various models. These engines range from flat-six engines, V6 engines, V8 engines, and even hybrid systems. For example, the Porsche 911 features a flat-six engine, while the Panamera and Cayenne offer V6 and V8 options.
Tips for Inspecting Used Engines
When purchasing a used Porsche engine, ensuring you're getting a reliable, well-maintained unit is crucial. Here are some essential tips for inspecting a used engine:
Look Under the Oil Cap
Inspect the oil cap for any signs of sludge or contamination. This can be an indicator of poor maintenance or internal engine problems.
Remove Valve Cover
Removing the valve cover allows you to inspect the internal components for wear and tear, such as the camshafts and valve springs.
Remove and Check the Condition of the Spark Plugs
The spark plugs can provide insight into the engine's health. Fouled, worn, or damaged spark plugs can indicate underlying issues.
Check for Damage
Inspect the Crank Pulley
A damaged crank pulley can cause engine timing and performance issues. Make sure it is in good condition and free of cracks or damage.
Check Belts
Inspect belts for wear, cracking, or fraying. Replace any belts that show signs of damage or wear.
Rotate Engine Manually
Manually rotating the engine can help identify any potential issues with compression, such as sticking valves or piston ring wear.
Check for Leaks
Inspect Seals
Check for oil leaks around the engine seals. Damaged seals can lead to oil loss and engine damage.
Inspect Gaskets
Inspect gaskets for signs of leaks or damage, which can cause poor engine performance and costly repairs.
By following these inspection tips, you can ensure you're purchasing a reliable used Porsche engine. In conclusion, a used Porsche engine can be an excellent investment for keeping your sports car on the road. Your Porsche will provide you with years of driving pleasure with proper inspection and maintenance.
FAQs
What is the most common Porsche engine size? The most common Porsche engine size is the flat-six engine found in the Porsche 911.
Can I use a used engine from a different Porsche model in my car? It depends on the compatibility of the engine with your specific Porsche model. Some engines may be interchangeable between models, while others may require modifications or may not be compatible at all. It's best to consult a Porsche specialist or mechanic before attempting an engine swap.
How can I be sure that a used Porsche engine is in good condition? Performing a thorough inspection, as outlined in the article, is crucial in determining the engine's condition. Additionally, having a trusted mechanic or Porsche specialist inspect the engine can provide further assurance.
What are the most common issues with used Porsche engines? Some common issues include oil leaks, worn seals and gaskets, and damage to internal components such as camshafts, valve springs, and crank pulleys. Regular maintenance and inspections can help prevent and identify these issues.
Are there any specific models of Porsche engines that are more reliable than others? Reliability can vary between engine models and generations. Generally, Porsche engines are known for their durability and performance. However, researching specific engine models and consulting with Porsche experts can provide further insights into the most reliable options for your needs.
Auto Wreckers & Engine Importers in USA