Used Smart Engines For Sale
Revitalize your SMART car with our exceptional selection of used SMART engines for sale! At Used Engine Finder, we connect you with a comprehensive network of Engine Suppliers and Auto Wreckers, streamlining the process of finding and comparing quotes for your convenience.
Whether you're searching for used engines for popular SMART models such as the Fortwo, Forfour, or Roadster, we've got you covered. Our user-friendly platform is designed to help you quickly locate the most reliable and affordable used engines for sale on the market. Don't miss out on this fantastic opportunity to give your SMART car a new lease on life with a dependable and cost-effective engine!
Used Smart Engines For Sale
Used Smart Engines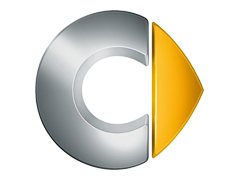 Smart cars are known for their compact size, fuel efficiency, and unique design. If you're in need of a replacement engine for your Smart vehicle, this guide will help you understand the brand's history, popular models, engine sizes, types, and some tips for inspecting used engines before purchasing.
Brief History of Smart
Smart is a German automotive brand established in 1994 as a joint venture between Mercedes-Benz and Swiss watch manufacturer Swatch. The brand's primary focus was to create compact, fuel-efficient, and environmentally friendly vehicles suitable for urban environments. The first Smart car, the Smart Fortwo, was launched in 1998. The brand has since expanded its lineup, although it remains focused on compact and eco-friendly vehicles. For more information on Smart's history, visit the official Smart website.
Popular Models
Smart Fortwo
The Smart Fortwo is the brand's flagship model and is known for its compact size and distinctive design. The Fortwo is available in several generations, including electric variants, and is ideal for city driving.
Smart Forfour
The Smart Forfour is a slightly larger model, offering seating for four passengers. It shares many design elements with the Fortwo but provides additional space and practicality for those who need it.
Smart Roadster
The Smart Roadster is a two-seater sports car that combines the brand's compact design philosophy with sporty performance and handling. The Roadster is no longer in production, but it remains a popular choice for used Smart engines.
Engine Sizes and Types
Smart engines are designed to prioritize fuel efficiency and eco-friendliness. Here are some common engine sizes and types found in Smart vehicles:
0.6L 3-cylinder turbocharged engine (First-generation Smart Fortwo)
0.8L 3-cylinder diesel engine (Smart Fortwo CDI)
1.0L 3-cylinder engine (Smart Fortwo and Forfour)
Electric motor (Smart EQ Fortwo and EQ Forfour)
Tips for Inspecting Used Engines
When purchasing a used Smart engine, it's crucial to inspect it thoroughly to ensure you're getting a reliable and well-maintained unit. Here are some tips to help you:
Ask for the engine's history, including mileage, maintenance records, and any known issues.
Examine the engine for signs of wear, damage, or leaks.
Check the oil and coolant levels, as well as their condition.
Request a compression test to ensure the engine's cylinders have adequate compression and are functioning properly.
Inspect the timing belt or chain for signs of wear or damage.
If possible, have a trusted mechanic evaluate the engine to confirm its condition and reliability.
Always purchase from a reputable seller, and don't hesitate to ask questions or request additional information.
FAQ
Are Smart engines reliable?
Smart engines are generally considered reliable, as they are produced by Mercedes-Benz, a brand known for its dependable vehicles. However, the reliability of a used engine will depend on factors such as maintenance history and usage.
What should I look for when buying a used Smart engine?
Consider the engine's history, mileage, maintenance records, and overall condition. It's also a good idea to have a mechanic inspect the engine to ensure its reliability and performance.
Where can I find a used Smart engine for sale?
You can search for used Smart engines through online platforms like Used Engine Finder, local salvage yards, or auto parts stores. Always make sure to deal with reputable sellers and carefully inspect the engine before making a purchase.
Are used Smart engines expensive?
The cost of a used Smart engine will vary depending on factors like the engine's age, condition, and mileage. However, used engines are generally more affordable than new ones, making them an attractive option for those looking to save money on engine replacement.
In conclusion, finding the right used Smart engine requires research, thorough inspection, and a focus on reliability. With the proper care and consideration, you can find a used Smart engine that will breathe new life into your vehicle while offering affordability and dependability.
Auto Wreckers & Engine Importers in USA