Used Volvo Engines For Sale
At Used Engine Finder, we understand that finding reliable and affordable used Volvo engines for sale can be a daunting task. That's why we've created a comprehensive network of Engine Suppliers and Auto Wreckers, making it easy for you to compare quotes and find the perfect engine for your Volvo.
Whether you're searching for a quality used engine for popular models like the Volvo S60, XC90, or V40, our user-friendly platform has got you covered. Our mission is to simplify the process and help you get back on the road quickly and economically.
Used Volvo Engines For Sale
Used Volvo Engines For Sale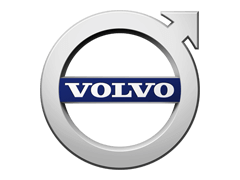 When it comes to finding a reliable and cost-effective solution for your Volvo, opting for a used engine can be a wise choice. At our company, we offer an extensive range of high-quality used Volvo engines for sale, catering to various popular models and engine types.
Brief History of Volvo
Volvo, a Swedish automotive manufacturer, was founded in 1927 by Assar Gabrielsson and Gustaf Larson. The company is renowned for its dedication to producing vehicles with a strong emphasis on safety, durability, and performance. Over the years, Volvo has become a global brand, expanding its presence in various markets and consistently introducing innovative technologies and designs.
Popular Volvo Models
Throughout its history, Volvo has produced a number of popular models, including:
Volvo 240: A classic rear-wheel-drive sedan and wagon known for its reliability and longevity.
Volvo 850: The first front-wheel-drive Volvo, offering a perfect balance of performance and safety features.
Volvo S60: A stylish and comfortable mid-size sedan offering a range of engine options.
Volvo XC90: A highly-regarded luxury SUV with advanced safety features and a powerful engine lineup.
Popular Engine Codes, Sizes, and Types
Volvo engines come in various sizes and types, catering to the diverse needs of drivers. Some of the popular Volvo engine codes, sizes, and types include:
B230: A 2.3-liter four-cylinder engine found in the Volvo 240 series.
T5: A 2.5-liter turbocharged five-cylinder engine used in models like the Volvo 850 and S60.
D5: A 2.4-liter five-cylinder diesel engine known for its durability and fuel efficiency.
T6: A powerful 3.0-liter six-cylinder turbocharged engine used in the Volvo XC90 and other high-performance models.
Tips for Buying a Used Volvo Engine
When looking for a used Volvo engine, consider the following tips to make an informed decision:
Research the engine code, size, and type suitable for your Volvo model.
Verify the engine's mileage and service history, as lower mileage engines generally have a longer lifespan.
Choose a reputable supplier with a solid warranty and return policy.
Consider conducting a compression test and visual inspection of the engine to ensure it's in good working condition.
Don't forget, we also offer a wide range of used engines for other Swedish brands, including Saab. So, whether you need a Volvo or Saab engine, you can rely on us for quality, affordability, and exceptional customer service.
Additional Services and Support
At our company, we are dedicated to providing our customers with not only a great selection of used Volvo engines but also top-notch service and support. Our team of experienced professionals is here to assist you in finding the perfect used engine for your vehicle, ensuring a seamless and hassle-free process. We understand the importance of getting your Volvo back on the road, and we're committed to making that happen.
Why Choose Used Engines?
Opting for a used engine for your Volvo can offer several benefits, including:
Cost Savings: Used engines are often significantly more affordable than new or rebuilt engines, allowing you to save money on your repair or restoration project.
Availability: Used engines are often readily available for popular Volvo models, ensuring you can find the right engine without long lead times.
Environmental Impact: Purchasing a used engine contributes to recycling efforts and helps reduce waste, making it an environmentally responsible choice.
Find Your Perfect Used Volvo Engine Today
When you're in need of a used Volvo engine, look no further. Our extensive selection, coupled with our commitment to quality and customer service, ensures you'll find the right engine for your vehicle. Whether you're searching for a specific engine code or simply browsing our inventory, our team is here to help you every step of the way. Don't hesitate to reach out to us for assistance, and let us help you get your Volvo back on the road in no time.
Auto Wreckers & Engine Importers in USA