Quality Used Engines For Sale From Salvage Yards In USA
Save Time
Stop wasting phone calls! Make one enquiry & contact a large network of junk yards.
Compare Prices
Junk yards contact you with their prices and availability.
Buy Engines Direct
Zero middle man costs! Purchase directly from salvage yards.












Get Prices For Used Diesel or Gas Engines Quickly!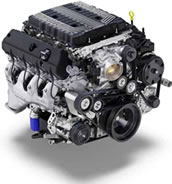 We make it easy for you to find used diesel engines for sale (and gas engines!) from salvage yards and auto wreckers in USA. Complete the form and let the relevant suppliers contact you with price. See our engine buying guide below.
SAVE TIME! Contact Our Network Of Salvage Yards
Date

Vehicle Model

Year

Engine

Customer City

Comments

2020-10-29 15:23:12 +00:00

Springfield

I am looking for Mazda CX9 ENGINES for years 2009+

I am in the United Arab Emirates, and would like to buy 100 engines.

Can you provide these?

2020-10-29 15:23:11 +00:00

Springfield

I am looking for Mazda CX9 ENGINES for years 2009+

I am in the United Arab Emirates, and would like to buy 100 engines.

Can you provide these?

2020-10-29 00:17:44 +00:00

Tahoe

1999

5.7

Fawnskin

need engine quote

2020-10-27 18:51:07 +00:00

Ranger

1995

3.0L v6

Statesville

Manual transmission

2020-10-26 19:13:23 +00:00

Freelander

2005

Augusta

Not sure about engine size.

2020-10-26 07:26:54 +00:00

Mazdaspeed 3

2012

2.3L turbo

Gaithersburg

Looking for 10-13.

2020-10-25 15:23:54 +00:00

Tundra

2008

4.0

Houston

Need pricing on used engine for 2008 Toyota Tundra 4.0L.

2020-10-25 14:35:17 +00:00

TRUCK

1993-2006

4.3 VORTEC

CENTRAL FALLS RI

LOOKING FOR A 4.3 VORTEC ENGINE, ANY YEAR 90'S TO 2000'S, LOW MILE RUNNING, OUT OF TRUCK.

PLEASE REPLY WITH PRICING

2020-10-25 02:29:03 +00:00

Farenza

2007

2L I4 16V

Riverside

Looking for complete running motor

2020-10-24 16:55:15 +00:00

S60

2006

2.5t

Elberta

Low miles

2020-10-24 01:23:39 +00:00

Fusion

2010

Charlotte

Need an engine

2020-10-23 21:18:09 +00:00

Rx 300

2003

Birmingham Ala 35234

Need a motor Rx300 2003 lexus

2020-10-23 20:19:26 +00:00

3500 van

2014

4.8

Stanton

I need a 4.8 motor now please and the chaper the better

2020-10-23 13:14:37 +00:00

B3000

2002

raleigh

Need a reliable used engine for this truck

2020-10-22 01:22:21 +00:00

yukon

2009

6.0

hagerstown

n/a

2020-10-21 22:07:23 +00:00

Q5

2011

2.0

Glen Burnie

Engine needed. Thank you

2020-10-12 23:40:22 +00:00

C230 Kompressor Sports Sedan

2005

1.8L L4 DOHC 16 valves Supercharged

Florence

Looking for a used engine for a 2005 Mercedes Benz C230 Kompressor Sports Sedan -
1.8L L4 DOHC 16 valves Supercharged.

2020-10-12 19:11:07 +00:00

Stewartstown

I need an engine with transmission for my ElaNtra GT

2020-10-12 18:28:43 +00:00

Sierra

1996

350

SUN PRAIRIE

I need a used motor for a 1996 GMC Sierra 2500 4X4

2020-10-12 06:49:18 +00:00

Rave 4

2001

4 cylinder

Cullman, Al

Looking for a good used engine for my vehicle.

2020-10-11 22:50:28 +00:00

toyota tundra

2002

4.7 l

Birmingham al

need engine assembly

2020-10-11 22:50:27 +00:00

toyota tundra

2002

4.7 l

Birmingham al

need engine assembly

2020-10-10 09:20:59 +00:00

Accord

2007

3.0

Phoenix

J30A5 6th letter of vin is 8

2020-10-08 18:53:03 +00:00

Jaguar XJ

2011

5.0 L

Phoenix

Need rebuilt engine

2020-10-08 02:09:22 +00:00

Traverse

2010

3.6

Glen Carbon

Looking for a complete used engine

2020-10-08 02:00:11 +00:00

G35x

2004

3.5

Flint

Engine

2020-10-07 08:11:10 +00:00

journey

2010

DAKAR

Hi, I need a 2010 Dodge journey engine that costs around $ 1000.

2020-10-06 20:16:38 +00:00

Caravan

1991

V6

Jasper

I need a motor that will fit my van.

2020-10-06 12:32:55 +00:00

Ranger

2000

3.0 liter

mesa

price on 3.0 liter v6

2020-10-05 23:20:31 +00:00

Tl

2005

Los Angeles

2005 Acura TL motor
Used Engine Buying Guide
Its Easy To Find Quality Used Engines With Engine Finder!
Buying a used engine is a risky business. But with a minimum of technical knowledge risks can be minimized. How to choose a quality used engine for sale!
Things to pay attention to
A comprehensive check of the technical condition is possible only at the junk yard and with the use of special devices. How to choose a used engine yourself!
Visual inspection. Most of the salvage yards wash before selling, but on closer inspection you can detect oil leaks. Look at the timing gears, crankshaft oil seals, turn the flywheel a little and inspect the teeth. If in these places there are drips of oil – get ready after the installation of the engine to go to repair.
Check the compression. You will not know the exact data without a pressure gauge, but you will get an idea. Try cranking the crankshaft; you should feel the compression forces as the pistons pass the top dead center of the compression phase.
Is the damper clean – great, otherwise there is carbon – problems with the piston. Wear group timing can be found on the back of the filler cap. At the admission of gases on a cover the deposit is noticeable.
If the engine has a turbocharger – make sure to double check it. It is an expensive unit and it can fail quickly.
Ask the owner of the operating conditions and for what reason he is selling this engine.
Find a familiar professional auto mechanic and take him with you to the inspection. These simple tips will help you choose a second hand motor in fair condition. And the last. Do not expect at a low price to buy a great unit. Save on cost 

 – pay the difference during repairs 

.
Before you buy, read available information, read the stories of customers with personal experience, see how to choose the engine on video, there are enough of them on the web. There you can find recommendations depending on the brand and model.
Make sure the motor you buy is identical to yours. Some sellers designate engines incorrectly, this is done unknowingly or intentionally.
For example, MAZDA FS is not an engine, but a group of units that have differences. Specific engines of this group are designated MAZDA FS-DE or MAZDA FS-ZE.
Do not make a deposit to their bank the majority of scammers use this method of deception. Payment for the goods should be made only after inspecting the engine and receiving a package of accompanying documents. We recommend using an escrow serivce. If the seller is a private person, enter into a contract of arbitrary form with him, but with the obligatory indication of identification data.
What determines the cost
The price is influenced by objective and subjective factors.
Objective – the ability of the seller and the buyer to bargain. If the parties act honestly, then only the actual technical condition of the engine, its brand and the price of the new unit (subjective factors) affect the cost. Another effective advice on how to buy a used engine is to show your competence.
How to choose a used motor in auto disassembly
The first step is to check the company's documents for the right to engage in this type of activity.  In the case of legal proceedings, nothing can be proved.
Make a visual inspection. Too clean engine – a reason to doubt its quality. The engine must have a working, but not dirty look.
Reputable companies at the request of the buyer can check the technical condition on a special stand. If they do not have their own, then the sellers will can go to a service station. The buyer will be given an inspection report, if you wish, you can attend in person.
Require a guarantee with company stamps and signatures of responsible persons. Be sure to keep the original payment documents.
By following these recommendations, on how to buy used engines, you can purchase a quality product. And when you find faults without problems, exchange it or get a refund.
Resources:
About Us
Are you fed up with having to pay high prices for engines! For a fact, the true obstacle here's not uncovering top-quality car engines at appealing selling prices. It is just a squander to buy used engines that wouldn't be functional for several years. In addition to this, what you require are rigorously thoroughly tested used engines that do not actually break the bank. If you wish to purchase good car or truck engines that are designed for all makes and models, Usedenginefinder.com will assist you to track down premium quality engines. With our help, you will find used engines which include a fantastic mix of high quality and affordable prices. Usedenginefinder.com is in connection with many junkyards in the United States of America, and this makes finding the correct engine for your automobile straightforward. We are connected to a community of auto wrecking yards in the US. The simple procedure for accomplishing this entails entering the sort of engine and car information like model, year, the make, and the our website do the finding much like the name suggests. Plus, following that we would be more than ready to do all the work for you. At usedenginefinder.com, we're great at what we do. Usedenginefinder.com, is proud to say that we're an excellent portal to help you find great quality second-hand engines that could precisely meet your needs and satisfy your expectations. With us, you can rest assured to be supplied with several options to pick from and these would all be an outstanding match for your car.
We Save You Money & Time
We're well aware you are seeking hard to find engines for your particular car as well as different replacement components. And, we know that it is your desire to invest in high grade one but do not desire to spend lavishly. This is how we do it; we find the engine directly and by-pass any kind of intermediary, this allows you to save time and money. As opposed to other firms, we aid our buyers track down the engines they require without extra fees and very steep charges. Most people who may have used our service have seen how we professionally work with our huge network of junk yards, and how we successfully make the second-hand engine buying process much less expensive and problematic. It's an open marketplace system where they are made to compete with one another to offer you the very best prices and options. You will discover the lowest costs as well as options with no haggling or negotiating. You shouldn't have to pay steep prices that would harm you financially. Be sure that what you are getting is the better price in the marketplace and that we do not bear charges to you because you have made a purchase.
Let Usedenginefinder.com Be Useful For Finding Used Engines At Inexpensive Prices
When you are virtually done completing the payment of your automobile, it might be unrealistic to consider purchasing a brand-new automobile because the engine is not working or the transmission failed. Do not go trying to buy a another one because it is cost effective to have the broken parts replaced instead. The good news is, our firm has an outstanding network of junk yards to find superb engines like these. The truth is, used transmissions and engines are one of our most favored options. Are you are looking for a specific engine for a vehicle you are restoring! Maybe you just want an engine with low miles for the family minivan. We are able to help you regardless of what your concerns tend to be – we would offer you a service that won't force you to spend more money yet help you buy high-quality parts at low prices. It's great to be aware our firm's recyclers tend to be more than delighted to provide guarantees on most of their engines; this is their means of inspiring our clients to shop with confidence. Consequently, whether you really require something that is capable of doing wonderfully or perhaps in need of a powerful engine to travel your hauling capability that best match your budget, Usedenginefinder.com is here to help you.
Browse Salvage Yards By State