Find Used Dodge Engines For Sale
Save Time
Stop wasting phone calls! Make one enquiry & contact a large network of junk yards.
Compare Prices
Salvage yards contact you with their prices and availability.
Buy Engines Direct
No middle man costs! Buy directly from Dodge junk yards.












Source A Used Engine For Any Dodge Fast!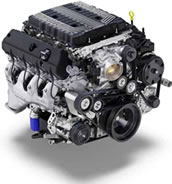 Used Engine Finder will make it simple for anybody to locate Dodge second hand motors from junk yards across the USA, giving you a higher chance to swiftly repair your Dodge ! Simply give us a ring or submit the form and allow the relevant vendors to contact you with an estimate. Check out the engine buying guide.

Contact Our Network Of Dodge Junk Yards & Auto Wreckers
Date

Name

Brand

Model

Engine

Engine No

Message

2020-05-24 14:38:09 +00:00

Jake

Chevrolet

Corvette c6 z06

7.0

Looking for corvette ls7 turn key engine

2020-05-22 18:50:46 +00:00

Jared Nott

Jaguar

XF

5.0 V8

Need engine

2020-05-20 18:34:57 +00:00

Kenneth Nawrocki

Mercedes-Benz

300SD

3.0

Need Engine

2020-05-16 18:59:36 +00:00

Tom

GMC

5.3L

Looking for 5.3L or 4.8L LS engine for project. Iron block, no Fuel Managment, years 2002 - 2014.

(same person as prior under "Chevy."

2020-05-16 18:59:35 +00:00

Tom

GMC

5.3L

Looking for 5.3L or 4.8L LS engine for project. Iron block, no Fuel Managment, years 2002 - 2014.

(same person as prior under "Chevy."

2020-05-16 16:02:12 +00:00

Tom Drumm

Chevrolet

Truck

4.8 V-8

Hi, not looking for a particular vehicle. Looking for and engine, 4.8L or 5.3, iron block, No active Fuel Management. Years 2002- 2014.

2020-05-15 18:02:54 +00:00

stu

Alfa Romeo

2.5 or 3.0

2020-05-13 23:37:54 +00:00

Kash

Bentley

Flying spur

V8

Hi. I need engine or two turbos please and thank you.

2020-05-13 01:27:06 +00:00

DANIEL DIAZ

Hyundai

Tucson

2.0

looking for a replacement engine

2020-05-10 20:19:25 +00:00

Mike

Chevrolet

corvette

427cid

Looking for a 1967 chev corvette engine block--427 cid. Numbers do not have to match my car.
Tips For Buying Used Engines
Past Customer Inquiries
| Date | Name | Brand | Model | Engine | Engine No | Message |
| --- | --- | --- | --- | --- | --- | --- |
| 2020-05-03 17:54:04 +00:00 | Dennis Mcconnell | Dodge | Ram-50 | 2.6 ltr | | Trying to locate an engine for my friends truck. |
| 2020-04-12 23:45:23 +00:00 | Jimmy | Dodge | Ram 2500 | 6.7 | | I am looking for an engine that will fit my 2012 Ram 2500. 6.7L |
| 2020-03-03 16:01:17 +00:00 | Matti Darko | Mercedes-Benz | \GL | 4.6 | | Please give price ranges |
| 2019-12-15 20:00:26 +00:00 | Mike | Chevrolet | Silverado 1500 | 5.3 | | Looking for 5.3 with under 180,000??? Preferably?. |
| 2019-10-28 21:14:58 +00:00 | | | | 3.0l | | |
About Dodge
A division of the American automobile company Chrysler, which produces pickups, passenger cars and SUVs. The company was founded by the brothers John and Horace Dodge in 1914. Initially, the company was engaged in the production of components and collaborated mainly with Ford factories. This collaboration allowed the company to adopt the standardization and stream assembly technology that is characteristic of Ford factories. A similar experience was useful to the start-up company Dodge and gave impetus to further development. Since 1928, the Dodge concern is part of the Chrysler. The company's headquarters is located in the suburbs of Detroit, in Highland Park.
In 1914, the brothers founded The Dodge brothers motor vehicle company and introduced their first car. It had a 3.5 liter engine with 40 horsepower and cost 785 dollars. That was much more than the T-Ford, but the Dodge was more modern than the T-Ford, which dates back to 1908. The car was successful and 45,000 units were already built in the first year.
The Dodge brand quickly gained a reputation for the reliability of its cars. That reliability also made the US army choose Dodge during the First World War. Dodge army trucks were also used by the French army. In 1918, the company received a cross of honor from France.
In 1920, 140,000 Dodges had already been produced and the brand had grown to become the second largest manufacturer in the United States, after Ford. In January of that year, John Dodge died of pneumonia, and in December, Horace Dodge died of flu and cirrhosis. Frederick Haynes took charge of the Dodge Brothers until both widows of the brothers, Anna and Matilda Dodge, sold it for $ 146 million to Dillon, Read & Company, which surpassed General Motors. It was the highest takeover amount in history at the time. On July 31, 1928, the company was resold to Chrysler for $ 175 million.
After Chrysler took over the British Rootes Group and the French Simca in 1967 and formed Chrysler Europe , the Dodge brand name was used in Europe for light commercial vehicles that had previously been called Commer and Karrier . The pick-up and van versions of the Simca 1100 were also called Dodge from then on.
Chrysler ran into serious financial difficulties in the 1970s. Chrysler Europe went down in 1977 and was sold to Peugeot in 1978 for a symbolic amount of $ 1. The factory was sold to Renault, which sold the Dodge trucks as Renaults and finally phased them out. The factory eventually became an engine factory. In 1998 Dodge, together with Chrysler, became owned by the German DaimlerChrysler, which it sold in 2007. Chrysler filed for bankruptcy in May 2009, but on June 10, the brand including Dodge entered into a partnership with Fiat.
Current Dodge models in the US
Avenger
Grand Caravan
Challenger
Charger
Dart
Durango
Journey
Browse Junk Yards By State
AMAZON ASSOCIATES DISCLOSURE
Used Engine Finder is a participant in the Amazon Services LLC Associates Program, an affiliate advertising program designed to provide a means for sites to earn advertising fees by advertising and linking to Amazon.com