Used Subaru Engines For Sale
If you're searching for used Subaru engines for sale, look no further than Used Engine Finder! Our platform connects you with an extensive network of Engine Suppliers and Auto Wreckers, making it incredibly easy to get in touch with them and compare quotes.
Whether you're in need of a reliable engine for popular Subaru models like the Outback, Forester, Impreza, or Legacy, we've got you covered. With our friendly and efficient service, finding the best deals on top-quality, dependable used engines for sale has never been more convenient.
Used Subaru Engines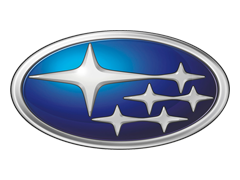 Subaru is a popular Japanese automaker known for producing high-quality, all-wheel-drive vehicles with exceptional performance and reliability. This guide will explore the history of Subaru, its popular models, engine sizes, types, and provide tips for inspecting used engines before purchasing.
Brief History of Subaru
Subaru, a division of the Japanese transportation conglomerate Subaru Corporation, was established in 1953. The brand is renowned for its use of the "boxer" engine configuration and its standard all-wheel drive (AWD) system in most models. Subaru has gained a loyal following over the years, particularly among outdoor enthusiasts and those living in areas with challenging weather conditions. For more information on Subaru's history, visit their official heritage page.
Popular Models
Subaru Impreza
The Subaru Impreza is a compact car available in both sedan and hatchback body styles. It's known for its AWD system, comfortable ride, and good fuel efficiency. The Impreza also serves as the basis for the high-performance Subaru WRX and WRX STI models.
Subaru Outback
The Subaru Outback is a versatile crossover SUV with a raised suspension, spacious interior, and a reputation for durability. Its combination of practicality, comfort, and off-road capability has made it a popular choice for families and adventurers alike.
Subaru Forester
The Subaru Forester is a compact SUV offering a roomy interior, excellent visibility, and a comfortable ride. Its AWD system and available features like the X-Mode traction system make it well-suited for tackling a variety of driving conditions.
Subaru Legacy
The Subaru Legacy is a midsize sedan that offers a smooth, comfortable ride, standard AWD, and a range of available engines, from fuel-efficient four-cylinders to powerful six-cylinders.
Engine Sizes and Types
Subaru vehicles are equipped with a variety of engine sizes and types, but they are most famous for their horizontally-opposed "boxer" engines. Here are some common engine sizes and types found in Subaru vehicles:
2.0L 4-cylinder Boxer engine (Subaru Impreza, Subaru BRZ)
2.5L 4-cylinder Boxer engine (Subaru Outback, Subaru Forester, Subaru Legacy)
3.0L 6-cylinder Boxer engine (Subaru Legacy, Subaru Outback)
3.6L 6-cylinder Boxer engine (Subaru Legacy, Subaru Outback)
2.0L 4-cylinder turbocharged Boxer engine (Subaru WRX)
2.5L 4-cylinder turbocharged Boxer engine (Subaru WRX STI)
Tips for Inspecting Used Engines
When purchasing a used Subaru engine, it's essential to carefully inspect it to ensure you're getting a reliable and well-maintained unit. Here are some tips to help you:
Ask for the engine's history, including mileage, maintenance records, and any known issues.
Examine the engine for signs of wear, damage, or leaks, paying particular attention to the head gasket, a common issue in some older Subaru models.
Check the oil and coolant levels, as well as their condition. Look for signs of contamination, as this could indicate internal problems.
Request a compression test to ensure the engine's cylinders have adequate compression and are functioning properly.
Inspect the timing belt or chain for signs of wear or damage, and inquire about when it was last replaced.
If possible, have a trusted mechanic evaluate the engine to confirm its condition and reliability.
Always purchase from a reputable seller, and don't hesitate to ask questions or request additional information.
FAQ
Are Subaru engines reliable?
Subaru engines are generally known for their reliability and longevity. However, the reliability of a used engine will depend on factors such as maintenance history, usage, and overall care by previous owners.
What should I look for when buying a used Subaru engine?
Consider the engine's history, mileage, maintenance records, and overall condition. Be sure to have a mechanic inspect the engine to ensure its reliability and performance, especially for any known issues specific to Subaru engines.
Where can I find a used Subaru engine for sale?
You can search for used Subaru engines through online platforms like Used Engine Finder, local salvage yards, or auto parts stores. Always make sure to deal with reputable sellers and carefully inspect the engine before making a purchase.
Are used Subaru engines expensive?
The cost of a used Subaru engine will vary depending on factors like the engine's age, condition, and mileage. However, used engines are generally more affordable than new ones, making them an attractive option for those looking to save money on engine replacement.
In conclusion, finding the right used Subaru engine requires research, thorough inspection, and a focus on reliability. With proper care and consideration, you can find a used Subaru engine that will provide dependable performance and extend the life of your vehicle.
Auto Wreckers & Engine Importers in USA