Find Used Jaguar Engines For Sale
Save Time
Stop wasting phone calls! Make one enquiry & contact a large network of junk yards.
Compare Prices
Salvage yards contact you with their prices and availability.
Buy Engines Direct
No middle man costs! Buy directly from Jaguar junk yards.












Source A Used Engine For Any Jaguar Fast!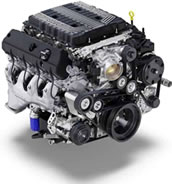 Looking for a used engine for your beloved Jag?
We know that finding reliable used engines for sale can be a daunting task. That's why we've made it easy for you by connecting you with a nationwide network of suppliers. You can get multiple quotes and choose the best price. Plus, our suppliers offer shipment throughout USA.
You want to find the best deal on a used engine and we want to help you do that. Our suppliers have access to new stock arriving daily, so you can find the perfect engine for your car. Plus, our network of suppliers is nationwide, so you can get your engine shipped directly to you.
Click this ad now and start getting quotes from our engine supplier network! 
Contact Our Network Of Junkyards & Auto Wreckers
Past Customer Jaguar Engine Inquiries
Date

Vehicle Model

Year

Customer City

Comments

2023-03-17 11:38:38 +00:00

XJL

2015

york

entire engine 2015 XJL Jaguar 3.0 VIN D

2022-10-25 01:07:06 +00:00

xj12

1976

Dallas

V12 jaguar

2022-10-25 01:07:04 +00:00

xj12

1976

Dallas

V12 jaguar

2022-03-18 11:23:23 +00:00

S type

2000

Roanoke Rapids

2000 Jaguar S-Type 4.0

2022-02-19 17:59:04 +00:00

XJR

2002

Phoenix

Engine for 2002 Jaguar XJR (supercharged option).

2022-02-19 17:59:01 +00:00

XJR

2002

Phoenix

Engine for 2002 Jaguar XJR (supercharged option).

2022-01-13 11:32:43 +00:00

A5 quattro

2009

Elkton

Need engine

2022-01-10 15:06:27 +00:00

XF

2009

Hudson

4.2 supercharged

2021-12-08 05:08:39 +00:00

Xj

2013

Richmond

Engine for 2013 Jaguar XJ 7 is the 8th in vin supercharger

2021-10-19 19:18:53 +00:00

S-type R

2005

Elizabeth

Jaguar s-type V8 4.2L R supercharger

2021-05-17 17:54:18 +00:00

Jaguar

2013

Marietta

This is a super charge

2021-04-13 11:11:41 +00:00

E type

1963

Felixstowe port

Whole engine and gearbox. Must be original Jaguar and Bsllurely fine if they need full refurbishing.
I am in the UK but cannot see an option below.
If you can locate the engine, I will arrange for shipping to the UK. Woukd really appreciate your help as I am restoring an e type that was from the US and so want a US engine for originally. The block serial no. should start with the letters RA followed by a number, the 'A' denoting it as an American engine.

2021-03-25 20:33:25 +00:00

Range rover sport

2016

DORAL

13-19 JAGUAR XF XJ / RANGE ROVER SPORT LR4 – 3.0L SUPERCHARGED CYLINDER BLOCK

2021-03-09 21:04:29 +00:00

XFR

2010

chicago

2010 JAGUAR XFR 5.0 SUPERCHARGED VIN CODE C

2020-10-08 18:53:03 +00:00

Jaguar XJ

2011

Phoenix

Need rebuilt engine

2020-09-28 15:28:47 +00:00

Xk8

1999

Frewport

Looking for Jaguar XK8 4.0 liter 1999 V8 engine
Price Range 800-900 dollars

2020-08-18 04:39:10 +00:00

Xk8

2002

THOMASVILLE

2002 jaguar xk8 4.0 eighth letter in vin# is C as in charlie

2020-05-22 18:50:46 +00:00

XF

2011

Fayetteville NC

Need engine
Used Jaguar Engines For Sale
About Jaguar
About Jaguar
Jaguar – a British manufacturer of passenger cars and sports cars operating since 1922. Belongs to and is part of the Tata Motors automotive group and co-founded the Jaguar Land Rover alliance since 2013.
History
On September 11, 1922, Sir William Lyons founded the Swallow Sidecar Company, which manufactures motorcycle side trucks . In 1927, the company also began to manufacture aluminum bodies used by other British companies.
The company's first vehicle was a two-door limousine bearing the SS1 symbol presented in 1931. In 1933, the company changed its name to SS Cars Ltd , and two years later, the presentation of the sports vehicle SS100 , the name Jaguar appeared for the first time.
During World War II, the company dealt with the production of motorcycle trailers for the army. After the war, due to the combination of the names of the German branch of the SS company name was changed to Jaguar Cars Ltd. The first vehicle under the Jaguar brand was presented at the London Motor Show in 1948. It was the XK120 model . Two years later, the Mark VII limousine was presented at the same motor show. The manufacturer of sports cars and limousines lacked in its offer a car offered at an affordable price. That is why in 1955 the Mark I model was presentedand then in 1959 Mark II.
In 1960 the company took over the Jaguar shares in the German concern Daimler Company. A year later it was presented the model E-Type , and in 1966 years after the merger with the British Motor Corporation is founded British Motor Corporation , which two years later changes in the British Leyland Motor Corporation. In 1968, the first of a series of luxury cars – the XJ6 model – was presented.
In 1984, as a result of privatization, Jaguar was disconnected from the British Leyland Motor Corporation. Five years later, Jaguar was purchased by the American automotive group Ford Motor Company, thanks to which new models – XK8, XKR and S-Type were built. In 1999, Jaguar becomes part of the Premier Automotive Group. In the same year, the company got involved in Formula 1 racing, buying the Stewart GP Team which adopted the name Jaguar Racing. Due to no success in 2004, the team was sold to Red Bull.
In 2008, Ford Motor Company put the brand up for sale. The Indian concern Tata Motors became a new buyer of Jaguar.
Jaguar models
XE
XF
Sports
F-Type
SUVs and crossovers
E-Pace
F-Pace
Electric
I-Pace
Historical
XJS (1975 – 1996)
S-Type (1998 – 2008)
X-Type (2001 – 2009)
XK (1996 – 2014)
XJ (1968 – 2019)
420
1.5 Liter
2.5 Liter
3.5 Liter
C-Type
D-Type
E-type
Mark I
Mark II
Mark IV
Mark V
Mark VII
Mark VIII
Mark IX
Mark X
XK120
XK140
XK150
XJ6
XJ220
XJR-15