Used Jaguar Engines For Sale
If you're looking for a reliable and high-performance Jaguar engine at an affordable price, look no further than Used Engine Finder. Our platform allows you to compare quotes from a network of Jaguar engine importers and auto wreckers in the USA, making it easy to find the right engine for your needs.
Our Jaguar engines for sale are sourced from reputable suppliers who specialize in providing high-quality used engines for sale for a range of Jaguar models, including the XJS, E-Type, and XJ12. All of our engines are thoroughly inspected and tested to ensure that they meet our high standards for performance and reliability.
Used Jaguar Engines For Sale
Tips for Buying a Used Jaguar Engine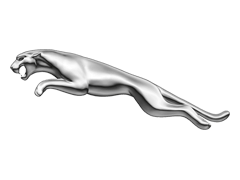 Are you in the market for a used Jaguar engine? Whether you're looking to replace a faulty engine or upgrade to a more powerful one, buying a used engine can be cost-effective. However, with any used engine, risks are involved, and it's important to know what to look for when inspecting a potential purchase. In this article, we'll provide some tips for buying a used Jaguar engine, including what to look for and avoid.
Jaguar is a British luxury car manufacturer known for producing high-performance vehicles that are both stylish and powerful. The company has produced a range of engine types over the years, including the iconic V12 engine that was used in some of its most famous models, such as the XJS and the E-Type. While the V12 engine is no longer in production, it remains a popular choice for Jaguar enthusiasts looking to restore or upgrade their classic cars.
Inspecting the Engine
When buying a used Jaguar engine, it's essential to inspect it thoroughly to ensure that it's in good condition and suitable for your needs. Here are some key things to look for when checking an engine:
Look under the Oil Cap
One of the first things to check when inspecting a used engine is the condition of the oil. Look under the oil cap and, if possible, remove the valve cover to inspect the inside for buildup or signs of poor maintenance. If the oil is dirty or contains metal shavings, this could indicate a problem with the engine's internal components.
Inspect the Spark Plugs
Remove and inspect the spark plugs for consistent color and condition across all cylinders. If one or more spark plugs look different, this could indicate a problem with the engine's fuel or ignition system.
Check for Physical Damage
Check for physical damage or signs of wear on the crank pulley and other components. If you notice any cracks, chips, or other damage, this could indicate a problem with the engine's overall condition.
Rotate the Engine
Rotate the engine to ensure it moves freely and smoothly. If the engine is difficult to turn or makes unusual noises, this could indicate a problem with the internal components or the engine's oil system.
Inspect for Leaks
Inspect the engine for leaks and plan to replace seals and gaskets as needed. Leaks can be a sign of poor maintenance or worn-out components, and can lead to serious engine problems if left unchecked.
Conclusion
Buying a used Jaguar engine can be a great way to save money while still getting the performance you need. However, it's essential to inspect the engine thoroughly before purchasing to avoid potential problems down the road. Look for signs of poor maintenance, physical damage, and leaks, and don't be afraid to ask questions about the engine's history and previous usage. With these tips, you'll be better prepared to find the right engine for your needs and have more confidence in its performance once installed in your vehicle.
FAQs
1. What models of Jaguar have used the V12 engine?
The V12 engine was used in several Jaguar models over the years, including the XJS, the E-Type, and the XJ12.
2. Why is it important to inspect the spark plugs?
The spark plugs can provide valuable information about the condition of the engine's internal components and fuel system.
3. What should I do if I notice signs of physical damage on the engine?
If you notice signs of physical damage, it's important to have the engine inspected by a professional to determine the extent of the damage and whether it's safe to use.
4. Can leaks be fixed easily?
The ease of fixing a leak will depend on the location and severity of the leak. In some cases, a simple seal or gasket replacement may be all that's needed, while in other cases, more extensive repairs may be necessary.
5. How can I ensure that I'm getting a good deal on a used engine?
To ensure that you're getting a fair price for a used engine, it's a good idea to research the market value of the engine and to compare prices from different sellers. You should also consider the engine's condition and history when determining its value.
Auto Wreckers & Engine Importers in USA