Find Quality Used Jeep Engines For Sale
Save Time
Stop wasting phone calls! Make one enquiry & contact a large network of junk yards.
Compare Prices
Salvage yards contact you with their prices and availability.
Buy Engines Direct
No middle man costs! Buy directly from Jeep junk yards.












Find Second Hand Jeep Engines!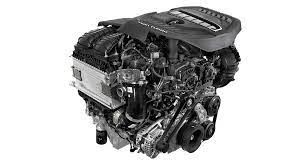 Jeep engines are notoriously difficult to find, and even when you do, it's often a challenge to get them installed properly
Not only are used Jeep engines hard to find, but they're also expensive. If you're not careful, you could wind up spending a lot of money on an engine that doesn't fit your car or that doesn't work properly.
Used Engine Finder is the perfect solution for finding second hand motors. We have a large network of auto wreckers and engine importers, so we can help you find the right engine for your Jeep quickly and easily. Plus, all of some of our suppliers engines come with a warranty, so you can be sure that you're getting a quality product. 
Engines Pressure Tested Before Shipment
Our suppliers pressure test every single engine before shipping, so you can rest assured that the engine will run smooth when it arrives to your mechanic. A warranty is also provided with some of our engines, so you can have peace of mind knowing that you're covered in case anything happens.
Latest Jeep Engine Queries
Date

Vehicle Model

Year

Engine

Customer City

Comments

2023-03-27 00:47:30 +00:00

Grand cherokee trackhawk

2021

6.2

Jim thorpe

20-21 jeep grand cherokee trackhawk long block 6.2

2023-03-06 03:10:58 +00:00

Jeep

2012

3.7 L

Houston

Whole Engine
or Long Block
Car Is Broken In Cleveland TEXSAS

2023-01-28 18:47:25 +00:00

wrangler

1992

4.0

NACOGDOCHES

Looking for a complete 4.0 motor from a YJ jeep, including wiring harness and ecu.

2023-01-28 18:47:20 +00:00

wrangler

1992

4.0

NACOGDOCHES

Looking for a complete 4.0 motor from a YJ jeep, including wiring harness and ecu.

2023-01-23 09:50:04 +00:00

Jeep Wrangler Rubicon

2014

3.6

houston

I need an engine for my 2014 Jeep Wrangler it is the Pentastar 3.6L v6

2023-01-02 23:22:33 +00:00

Jeep Patriot

2017

Not know

Willoughby Ohio

Motor

2022-12-09 12:11:02 +00:00

Wrangler

2003

4.0

Fort Lauderdale

My 2.4 jeep
Blew. Rod with 46 ,000 orginal miles looking for 4.0 with trans harness etc . Everything to do conversion . In south florida John 9548733872

2022-10-19 03:34:24 +00:00

Grand Cherokee

2007

4.7

Reno

Jeep 4.7 w/EGR Vin "N"

2022-09-27 19:53:26 +00:00

Wrangler YJ

1992

4.0

Bridgewater

I need a 4.0, 6 cylinder engine for my Jeep Wrangler Renegade

2022-08-05 13:13:39 +00:00

Jeep

2001

4.0

Annapolis

Used motor

2022-06-07 22:06:41 +00:00

Grand Cherokee

2012

6.2 v8

Evansville

6.2 liter v8

2022-05-18 03:42:24 +00:00

Grand Cherokee limited

2013

5.7 liter hemi

Allentown

Complete 5.7 liter hemi for a 2013 Jeep Grand Cherokee limited

2022-05-08 23:16:13 +00:00

FSJ

1974-1978

401

Oceanside

Looking for an AMC Jeep 401 engine block I can use for core exchange

2022-05-03 03:35:07 +00:00

liberty

2011

3.7 v6

reading

need a 2011 jeep liberty engine 3.7l v6 4x4

2022-04-30 13:03:21 +00:00

Grand Cherokee Jeep Trackhawk

2018

6-2l

Midland

The whole engine

2022-04-10 13:34:59 +00:00

Cherokee

1996

4.0 I6

Abilene, tx

96 jeep cherokee 4.0 I6 high output

2022-04-01 18:05:20 +00:00

Cj7

1985

Amc 304 or 401u

NEW PALESTINE

Need a 304 or a 401 for my 1985 jeep

2022-03-18 14:56:35 +00:00

Jeep

2007

3.8

orville

engin

2022-03-18 08:09:39 +00:00

Grand Cherokee

2015

Diesel 3.0L

Montreal

Long block

2022-03-09 02:29:22 +00:00

jeep wrangler rubicon

2008

3.8l

BAILEY

Long block

2022-03-02 15:40:09 +00:00

Grand Cherokee Laredo

2007

3.7

Fort Lauderdale

Complete Engine

2022-02-26 02:43:19 +00:00

Wrangler

2002

4.0L

Richwood

Complete running engine

2022-02-23 14:43:36 +00:00

C J_%

1974 cj-5

2.

honesdale penna

jeep dauntless v6 2 litter or what ever will fit jeep CJ-5 v-6

2022-02-17 15:12:46 +00:00

Commander

2008

V6

Los Angeles

4.7 V6 Engine assembly for a 2008 4x4 Jeep Commander, Auto transmission

2022-01-21 18:19:37 +00:00

Cj5

1978

304

Bunnell

Complete engine
About Jeep
About Jeep
Jeep – American manufacturer of SUVs, off-road cars and pickups based in Toledo, operating since 1950. The brand has belonged to the Fiat Chrysler Automobiles concern since 2014.
In the 1940s, the term Jeep was also a colloquial term for American off-road vehicles produced since 1941 by Willys-Overland Motors.
Car type
The Jeep is a four-wheel motor-driven vehicle with a front and a rear seat, approximately the size of a passenger car, of American origin. There are several stories about the origin of the name Jeep:
An early prototype was called Ford GPW (1/4-ton 4×4 truck). Where the G stands for Government and the P is a code for the size of the wheelbase, which is 203 cm (80 in ). The W for Willys-Overland (there the model was called: Willys MB ), the designer of the jeep as chosen by the military.
Another possibility refers to a character from the Popeye comic strips (1936). The creature is called Eugene the Jeep, with the ability to turn up in the most unexpected places and moments.
The name may be derived from the English acronym GP which stands for general purpose.
The original Jeep model was created as a result of a "design competition" launched by the United States military. The aim of the competition was to design a light (1/4 ton) reconnaissance vehicle. The military had drawn up a list of specifications that the vehicle had to meet, such as:
maximum curb weight of 1200 lb , later increased to 1308 lb and eventually became 2160 lb.
payload in terrain 600 lb.
wheelbase maximum 190 cm (75 "), later extended to 203 cm (80")
maximum height 91 cm (36 in), later increased to 102 cm (40 in)
drive on all four wheels
speed of 80 kilometers per hour on the road
The vehicle was open with a forward folding windshield (windscreen). It accommodated a driver and three passengers, one in the front and two in the back, but could also be used for transporting all kinds of other things.
Entries came from Ford, Willys-Overland and American Bantam. The winning design came from American Bantam but due to political play, it was also a small producer with insufficient capacity to manufacture the vehicle in sufficient numbers, the ultimate choice fell on the Willys-Overland model. The war led to a great need for jeeps and Ford was also involved in the production. Willys provided Ford with all the information related to the jeep, making the jeeps of both manufacturers almost identical. The jeep was built in World War II widely used on the Allied side. During the war, Ford produced 278,000 and Willys more than 335,000.
From 1955 to 1958, the Willys M38A1 jeep was assembled in the Netherlands by Nekaf .
Car brand
After the war Willys continued to produce the Jeep for the military. The Jeep Jeepster was produced in 1947, what can be called an early predecessor of the SUV ; it was a Jeep-look car with conventional rear-wheel drive. Because Willys was busy producing for the military, production of the Jeepster was halted.
Willys-Overland was taken over by Kaiser-Fraser in 1953 . Today Jeep is part of Fiat .
In the meantime, Jeeps have also been built by:
Current Jeep models for the European market