Used Nissan Engines For Sale
Discover a wide selection of used Nissan engines for sale at unbeatable prices through Used Engine Finder, your go-to platform for sourcing quality pre-owned engines. Our extensive network of Engine Suppliers and Auto Wreckers lets you conveniently connect with reliable providers and compare quotes, ensuring you receive the best value for your investment.
Whether you are searching for used engines for popular Nissan models such as the Altima, Sentra, Maxima, or Rogue, we have you covered. Experience top-notch service and let Used Engine Finder be your ultimate partner in running your Nissan smoothly.
Used Nissan Engines For Sale
Showing 1–24 of 92 results
Used Nissan Engines: A Comprehensive Guide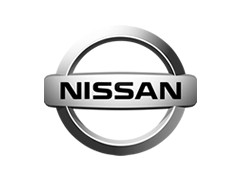 Purchasing a used Nissan engine can be a cost-effective solution for extending the life of your vehicle. However, knowing what to look for when evaluating different engines is essential. Here we will explore popular Nissan models, engine sizes, types, and practical tips for inspecting used engines.
Popular Nissan Models
The most popular Nissan models with reliable engines include the Nissan Altima, Nissan Maxima, Nissan Sentra, Nissan Rogue, and Nissan Titan. These models are known for their performance, durability, and fuel efficiency, making them excellent choices for used engine replacements.
Engine Sizes and Types
Nissan offers various engine sizes and types to cater to different driving preferences and needs. Some common Nissan engine sizes include the 2.0L, 2.5L, 3.0L, 3.5L, and 4.0L. Depending on the model and year, these engines can be found in inline-4, V6, and V8 configurations.
Nissan Engine Codes
Nissan engines come with a unique engine code that can help you identify the size, type, and compatibility with your vehicle. For example, the QR25DE is a 2.5L inline-4 engine in various Nissan models, including the Altima and Sentra. Knowing the engine code can be extremely helpful when searching for a compatible used engine.
Tips for Inspecting Used Engines
Before buying a used Nissan engine, inspect it to ensure it's in good condition thoroughly. Here are some tips to help you in this process:
Looking Under the Oil Cap
Remove the oil cap and inspect the underside for sludge or residue. A healthy engine should have a clean oil cap, while sludge may indicate poor maintenance or internal engine problems.
Removing the Valve Cover
Remove the valve cover to inspect the internal components, such as the camshafts, valves, and lifters. Look for excessive wear, scoring, or pitting signs indicating a worn-out engine.
Checking the Condition of Spark Plugs
Remove and examine the spark plugs for signs of fouling, excessive wear, or damage. The condition of the spark plugs can provide insights into the engine's overall health.
Inspecting for Damage
Check the engine's exterior for visible damage, such as cracks, corrosion, or broken components. Inspect the crank pulley, belts, and other external parts to ensure they're in good condition.
Rotating the Engine Manually
Try rotating the engine manually using a breaker bar or wrench. This allows you to feel the engine's internal resistance and ensure it's not seized or experiencing any abnormal resistance.
Checking for Leaks
Inspect the engine for any signs of oil, coolant, or fuel leaks. Pay close attention to seals and gaskets, as these are common sources of leaks in used engines. Leaks may indicate a need for repairs or potential problems down the line.
Conclusion
Selecting the right used Nissan engine for your vehicle requires knowledge of popular models, engine sizes, types and a thorough inspection. By following the tips provided in this guide, you can make an informed decision and potentially save money by extending the life of your vehicle. Remember to consider compatibility, engine code, and the engine's overall condition before making a purchase.
FAQs
What is the best source for finding used Nissan engines?

Reputable auto salvage yards, Used Engine Fidner, and specialized used engine retailers are excellent sources for finding used Nissan engines.

How can I verify the mileage on a used engine?

While there's no foolproof way to verify mileage, asking for documentation or checking the engine's wear and tear can provide clues to its usage history.

Are there any warranties for used engines?

Some sellers offer limited warranties for used engines, ranging from 30 days to a few months. Be sure to inquire about warranty options before making a purchase.

How much does replacing a Nissan engine with a used one cost?

Replacing a Nissan engine with a used one depends on the engine's price, labor costs, and any additional parts required. Prices can vary widely, so shopping around and comparing options is essential.

What are the risks of purchasing a used engine?

Some risks of buying a used engine include potential mechanical issues, hidden damage, or mismatched compatibility with your vehicle. Thorough inspections and research can help mitigate these risks.
Auto Wreckers & Engine Importers in USA