Discover an extensive selection of high-quality used KIA engines for sale. As a reliable platform that connects you with a network of reputable Engine Suppliers and Auto wreckers, you can effortlessly compare quotes and find the perfect used engine or motor for your KIA vehicle.
Don't miss out on the opportunity to browse our collection of used engines for sale, as we strive to provide you with the best deals. Upgrade your KIA confidently, knowing you are choosing from a trusted source of used engine providers.
Tips for Buying Used KIA Engines: Including KIA Models in the USA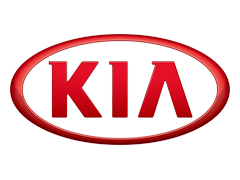 Purchasing a used engine can be a cost-effective way to extend the life of your KIA vehicle or even upgrade its performance. You can find a reliable and affordable used engine for your KIA model with some research and the right approach. This article will provide valuable tips on buying used KIA engines and exploring popular KIA models in the USA.
The benefits of buying a used KIA engine
Choosing a used engine over a new one comes with several advantages. Not only can it save you money, but it also helps reduce waste and supports the recycling industry. Additionally, used engines are often readily available, so you can get your vehicle back on the road faster.
KIA models available in the USA
KIA Motors has introduced a range of vehicles in the American market. Some popular models include:
KIA Sorento The Sorento is a midsize SUV with a comfortable ride and ample interior space. It has various engine options, including a turbocharged four-cylinder and a V6 engine.
KIA Sportage The Sportage is a compact SUV with a stylish design, user-friendly technology, and a comfortable ride. Engine options include a fuel-efficient four-cylinder and a more powerful turbocharged engine.
KIA Optima The Optima is a midsize sedan known for its sleek design and smooth driving experience. It offers a range of engines, including a fuel-efficient four-cylinder, a turbocharged option, and a hybrid powertrain.
KIA Soul The Soul is a subcompact crossover with a unique design and a spacious interior. It comes with various engine options, such as a fuel-efficient four-cylinder and a turbocharged engine.
Factors to consider when buying a used KIA engine
When searching for a used KIA engine, keep the following factors in mind:
Mileage Lower mileage engines are generally more reliable, as they have experienced less wear and tear. Look for an engine with mileage under 60,000 miles for optimal performance and longevity.
Maintenance history A well-maintained engine is more likely to be reliable. Ask for service records to ensure the engine has been properly cared for.
Warranty Some used engine sellers offers warranties. A warranty can provide peace of mind and protection against unexpected issues.
Compare prices from different sellers to ensure you get a fair deal. Remember, the cheapest option may not always be the best choice regarding quality and reliability.
Where to buy a used KIA engine
Consider the following options when looking for a used KIA engine:
Online retailers Websites like eBay, Car-Part.com, and AutoPartSearch allow you to search for used KIA engines from various sellers. These platforms often provide detailed information about the engine's condition, mileage, and warranty.
Local salvage yards or junkyards can be a great source for used engines. You can often find various KIA engines at these locations, and you'll have the opportunity to inspect the engine in person before purchasing.
KIA dealerships Some KIA dealerships offer used engines as part of their inventory. Although these engines may be more expensive than those found at other sources, they often come with a warranty and have been thoroughly inspected by KIA technicians.
Buying a used KIA engine can be an innovative and cost-effective way to extend the life of your vehicle or upgrade its performance. To ensure a successful purchase, consider factors such as mileage, maintenance history, warranty, and price, and explore different sources like online retailers, local salvage yards, and KIA dealerships. By following these tips, you'll be well on your way to finding the perfect used KIA engine.
FAQs
How do I determine the compatibility of a used KIA engine with my vehicle? To ensure compatibility, check the engine code, which can be found on the engine block or in your vehicle's owner's manual. Consult a KIA technician if you're unsure about the compatibility of a specific engine.
What should I do after purchasing a used KIA engine? After purchasing a used engine, replacing essential components such as the timing belt, water pump, and spark plugs is a good idea. This can help prevent future issues and extend the life of the engine.
How much can I expect to save by purchasing a used KIA engine? The cost savings will vary depending on the engine's age, mileage, and condition. However, you can generally expect to save 40-60% compared to the cost of a new engine.
Can I install a used KIA engine myself? If you have the necessary skills and tools, you can install the engine yourself. However, it's often best to consult a professional mechanic to ensure a proper installation and avoid potential issues.
How can I verify the authenticity of a used KIA engine? Look for the engine's identification number, which should match the information provided by the seller. You can also ask for proof of the engine's origin, such as a receipt or documentation from a reputable source.
Auto Wreckers & Engine Importers in USA