Used Saturn Engines For Sale
Are you in search of used Saturn engines for sale? Look no further! Used Engine Finder represents a network of Engine Suppliers and Auto wreckers, allowing you to quickly get in touch with them and compare quotes.
Whether you're looking for used engines for popular Saturn models like the S-Series, L-Series, VUE, ION, or Aura, we've got you covered. Our friendly and experienced suppliers are ready to help you find the perfect engine for your vehicle. Don't miss out on the opportunity to get your hands on a reliable and affordable used engine.
Used Saturn Engines: A Comprehensive Guide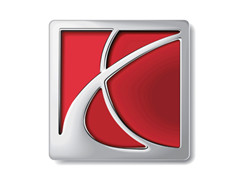 Looking for a used Saturn engine for your vehicle? You've come to the right place. In this article, we'll cover everything you need to know about used Saturn engines, including popular models, engine sizes, types, and essential tips for inspecting used engines. Let's dive in!
Popular Saturn Models
Saturn, a now-defunct subsidiary of General Motors, was known for producing a range of affordable and reliable vehicles. Some of the most popular Saturn models include:
Saturn S-Series (SL, SL1, SL2, SC, SC1, SC2, SW1, and SW2)
Saturn L-Series (L100, L200, L300, LS, LS1, LS2, LW1, and LW2)
Saturn VUE (compact crossover SUV)
Saturn ION (compact sedan and quad coupe)
Saturn Aura (mid-size sedan)
Saturn Outlook (full-size crossover SUV)
Saturn Astra (compact hatchback)
Saturn Sky (sports roadster)
Engine Sizes and Types
Saturn engines come in various sizes and types, depending on the model and year of the vehicle.
Common Engine Sizes
1.9L 4-cylinder (S-Series)
2.2L 4-cylinder (L-Series, ION, and VUE)
2.4L 4-cylinder (Aura, VUE, and Astra)
2.0L 4-cylinder turbocharged (Sky and Astra XR)
3.0L V6 (L-Series and VUE)
3.5L V6 (Aura and VUE)
3.6L V6 (Outlook)
Types of Engines
Inline 4-cylinder (I4)
V6
Turbocharged
Tips for Inspecting Used Engines
Before purchasing a used Saturn engine, it's crucial to inspect it thoroughly. Here are some tips to help you ensure you're getting a reliable and well-maintained engine.
Look Under the Oil Cap
Remove the oil cap and check for signs of sludge or gunk. A clean engine will have a light brown or golden color. Dark brown or black oil may indicate a lack of maintenance.
Remove Valve Cover
If possible, remove the valve cover to check for excessive sludge buildup or signs of oil starvation. This may indicate potential engine problems.
Remove and Check Condition of Spark Plugs
Remove the spark plugs and inspect their condition. A well-maintained engine will have spark plugs with a light brown or grayish color on the electrodes. Black or oily deposits may indicate engine issues, such as burning oil or poor combustion.
Check for Damage
Inspect the engine for signs of damage or wear. Pay close attention to the following components:
Inspect the Crank Pulley
Ensure the crank pulley is free of cracks, dents, or excessive wear. A damaged pulley may cause issues with the timing belt or accessory drive belts.
Inspect Belts and Other Components
Check the accessory belts for signs of wear or damage, such as cracks or fraying. Also, examine the engine mounts, brackets, and other external components for damage or corrosion.
Rotate Engine Manually
If possible, rotate the engine manually using a breaker bar or ratchet on the crankshaft bolt. This allows you to feel for any binding, excessive resistance, or roughness in the engine's rotation, which could indicate internal damage.
Check for Leaks
Examine the engine for signs of oil or coolant leaks. Pay close attention to the following areas:
Seals
Check the front and rear main seals, as well as the camshaft and crankshaft seals, for signs of leakage.
Gaskets
Inspect the valve cover, intake manifold, and head gaskets for signs of leaks or damage.
Conclusion
By following these tips for inspecting used Saturn engines, you can ensure you're getting a reliable and well-maintained engine for your vehicle. Always take your time during the inspection process and don't be afraid to ask questions or seek professional assistance if you're unsure about something.
FAQs
Q: Are used Saturn engines reliable? A: Generally, Saturn engines are known for their reliability. However, the engine's condition depends on how well it has been maintained by its previous owner. Following the inspection tips in this article can help you determine the engine's overall condition.
Q: How much does a used Saturn engine cost? A: The cost of a used Saturn engine varies depending on the model, year, and engine type. Prices can range from a few hundred dollars for older engines to a couple of thousand dollars for newer, low-mileage engines.
Q: Where can I find used Saturn engines for sale? A: Used Saturn engines can be found at salvage yards, online marketplaces, or through specialized used engine suppliers.
Q: How do I know if a used Saturn engine is compatible with my vehicle? A: Check your vehicle's owner's manual or consult with a mechanic to determine the correct engine type and size for your specific Saturn model and year.
Q: Can I install a used Saturn engine myself? A: If you have the necessary tools, skills, and experience, you may be able to install a used Saturn engine yourself. However, it's recommended to seek professional assistance to ensure a proper installation and avoid potential issues.
Auto Wreckers & Engine Importers in USA