Find Used Saturn Engines For Sale
Save Time
Stop wasting phone calls! Make one enquiry & contact a large network of junk yards.
Compare Prices
Salvage yards contact you with their prices and availability.
Buy Engines Direct
No middle man costs! Buy directly from Saturn junk yards.












Source A Used Saturn Engine Fast!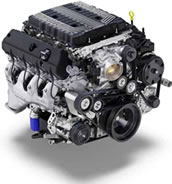 We make it easy for you to buy Saturn motors from scrap yards all over the US, offering you a higher chance to swiftly repair your Saturn ! Just give us a ring or submit the form and let the vendors to call you you with an estimate. See the engine buying guide.

Contact Our Network Of Saturn Junkyards & Auto Wreckers
| Date | Vehicle Model | Year | Engine | Customer City | Comments |
| --- | --- | --- | --- | --- | --- |
| 2021-01-14 03:23:03 +00:00 | Saturn | 2009 | 3.6 | albany | Engine |
| 2020-01-10 08:28:42 +00:00 | Saturn aura | 2009 | 3.6 | Opa-Locka | Saturn 2009 xr 3.6 engine |
Saturn 1.9 Engines For Sale
Past Customer Enquiries
| Date | Vehicle Model | Year | Engine | Customer City | Comments |
| --- | --- | --- | --- | --- | --- |
| 2021-01-14 03:23:03 +00:00 | Saturn | 2009 | 3.6 | albany | Engine |
| 2020-01-10 08:28:42 +00:00 | Saturn aura | 2009 | 3.6 | Opa-Locka | Saturn 2009 xr 3.6 engine |
About The Saturn Car Brand
Saturn was a division and car brand of General Motors. The brand was General Motors' response to the success of Japanese compact cars in the North American market. Saturn Corporation was founded in 1985 and started production in 1990. The brand was sold in Canada, Puerto Rico and the United States. Due to the credit crunch and subsequent reorganization at General Motors, Saturn was liquidated on October 31, 2010.
History
On June 15, 1982 , the idea of ​​a new revolutionary car was discussed. That idea came from Alex Mair. The idea was announced publicly on November 3, 1983. On September 15, 1984, the first prototype was ready to be evaluated. On 7 January 1985 was Saturn Corporation established to produce the product. Later that year, on July 26, Saturn and the US auto union UAW reached a special agreement.
Saturn was created to compete with the small Japanese cars that had become popular following the 1970s oil crises. The company motto was A different kind of company, a different kind of car. Not only would the style of the Japanese cars be copied, but also the style of the Japanese management. Saturn gained a degree of independence within General Motors: leadership was different from that in the other divisions. However, the division never made a profit. Around 2000, the annual loss reached billions of dollars. General Motors, which already wrote billions of losses, called the Saturn experiment Halted and anchored the division in the traditional corporate culture of General Motors.
Production
Saturn's headquarters and factory were located in Spring Hill, Tennessee (USA). That place was chosen after a very public search in 1985. Saturn got its own platform (Z-body), its own engine (1.9 l 4 inline engine ) and thus its own factory. Three models, the SL, SC and SW, were in fact the same car with a different body. That body was made of a flexible plastic that made the car dent-free. This body became a hallmark of the brand. Later, more and more classic sheet metal was used, which is cheaper and allows a finer assembly. Not until 2000 a new model was launched and since then Saturn models have also been introduced in classes other than the compact class .
The Saturn L-series took over the GM2900 platform and engine from the Opel Vectra and was built in Wilmington, Delaware (USA). Later, Saturn's models were built in several General Motors factories and shared parts with General Motors. For savings reasons, it was decided that Saturn should work closely with Opel, also taking over models from the latter. For example, the Saturn Ion shared agreements with the Opel Astra.
Customer service
Good customer service was one of the goals when Saturn was launched. A visit to a showroom had to be pleasant and correct prices had to be given. The brand is also known for its professional and customer-friendly sellers. In 2002, Saturn was ranked as the car brand with the highest customer satisfaction in the US, with the following four brands each being luxury car builders.
List of Saturn Car Models
1991-2002: Saturn S-series
1999-2005: Saturn L-series
2002-2009: Saturn VUE
2003-2007: Saturn ION
2005-2007: Saturn Relay
2006-2009: Saturn Outlook
2006-2009: Saturn Sky
2007-2009: Saturn Aura
2008-2009: Saturn Astra
Browse Junkyards By State