Used Scion Engines For Sale
Discover the perfect solution for your Scion engine replacement needs at Used Engine Finder! We proudly represent a vast network of Engine Suppliers and Auto Wreckers, making it a breeze for you to connect with them and compare quotes. Whether you're seeking used engines for popular Scion models like the xB, tC, or FR-S, you're in the right place. Our friendly and efficient platform allows you to find the best deals on high-quality, reliable used engines for sale in no time. Don't miss out on this incredible opportunity to revitalize your Scion with an affordable and trustworthy engine!
Used Scion Engines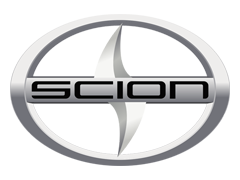 Scion, a now-discontinued brand by Toyota, was known for producing reliable and fuel-efficient vehicles targeted toward younger drivers. Even though the brand is no longer in production, the demand for used Scion engines remains high. This guide will help you understand the history of the Scion, popular models, engine sizes, types, and some tips for inspecting used engines before purchasing.
Brief History of Scion
Scion was introduced by Toyota in 2003 as a separate brand aimed at younger customers in the North American market. Its mission was to create vehicles that were affordable, stylish, and customizable. However, due to declining sales and changing market trends, Toyota decided to discontinue the Scion brand in 2016. Many of its models were either discontinued or integrated into the Toyota lineup. For more information on Scion's history, visit this page.
Popular Models
Scion xA
The Scion xA, a subcompact hatchback, was one of the brand's first models. It offered a balance of fuel efficiency, practicality, and affordability.
Scion xB
The Scion xB was a compact, boxy hatchback that gained popularity for its unique design and ample interior space. The xB was available in two generations, with the second generation featuring a more powerful engine and improved features.
Scion tC
The Scion tC, a sporty compact coupe, was aimed at customers seeking an affordable yet stylish and performance-oriented vehicle. It was available in two generations and featured a standard 2.4L or 2.5L four-cylinder engine.
Scion FR-S
The Scion FR-S, a rear-wheel-drive sports car, was developed in collaboration with Subaru. Known for its sharp handling and engaging driving experience, the FR-S was later rebranded as the Toyota 86 after Scion's discontinuation.
Engine Sizes and Types
Scion engines were designed with fuel efficiency and reliability in mind. Here are some common engine sizes and types found in Scion vehicles:
1.5L 4-cylinder engine (Scion xA)
1.8L 4-cylinder engine (First-generation Scion xD)
2.4L 4-cylinder engine (Scion xB, first-generation Scion tC)
2.5L 4-cylinder engine (Second-generation Scion tC)
2.0L 4-cylinder Boxer engine (Scion FR-S)
Tips for Inspecting Used Engines
When purchasing a used Scion engine, it's essential to inspect it thoroughly to ensure you're getting a reliable and well-maintained unit. Here are some tips to help you:
Ask for the engine's history, including mileage, maintenance records, and any known issues.
Examine the engine for signs of wear, damage, or leaks.
Check the oil and coolant levels, as well as their condition.
Request a compression test to ensure the engine's cylinders have adequate compression and are functioning properly.
Inspect the timing belt or chain for signs of wear or damage.
If possible, have a trusted mechanic evaluate the engine to confirm its condition and reliability.
Always purchase from a reputable seller, and don't hesitate to ask questions or request additional information.
FAQ
Are Scion engines reliable?
Yes, Scion engines are generally known for their reliability, as they were produced by Toyota, a brand renowned for its dependable vehicles. However, the reliability of a used engine will depend on factors such as maintenance history and usage.
What should I look for when buying a used Scion engine?
Consider the engine's history, mileage, maintenance records, and overall condition. It's also a good idea to have a mechanic inspect the engine to ensure its reliability and performance.
Where can I find a used Scion engine for sale?
You can search for used Scion engines through online platforms like Used Engine Finder, local salvage yards, or auto parts stores. Always make sure to deal with reputable sellers and carefully inspect the engine before making a purchase.
Are used Scion engines expensive?
The cost of a used Scion engine will vary depending on factors like the engine's age, condition, and mileage. However, used engines are generally more affordable than new ones, making them an attractive option for those looking to save money on engine replacement.
In conclusion, finding the right used Scion engine requires research, thorough inspection, and a focus on reliability. With the proper care and consideration, you can find a used Scion engine that will breathe new life into your vehicle while offering affordability and dependability.
Auto Wreckers & Engine Importers in USA