Find Used Scion Engines For Sale
Save Time
Stop wasting phone calls! Make one enquiry & contact a large network of junk yards.
Compare Prices
Salvage yards contact you with their prices and availability.
Buy Engines Direct
No middle man costs! Buy directly from Scion junk yards.
Get Multiple Quotes For Used Scion Engines!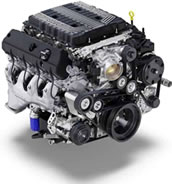 Looking for a used Scion engine?
We know that finding quality used engines for sale can be a daunting task. That's why we've made it easy for you by connecting you with a network of suppliers throughout the USA. You can get multiple quotes and choose the best price – all without leaving your home. Plus, our suppliers offer shipment throughout the USA, so you can get your engine delivered right to your doorstep.
 Our engines are sourced from wrecked vehicles or imported from overseas from countries like Japan and Germany. So you can be sure that you're getting a high-quality product at an affordable price. In fact, new stock arrives daily, so there's always something new to choose from.
Inquire now and start getting quotes from our engine supplier network!
Contact Our Network Of Scion Salvage Yards & Auto Wreckers
Date

Vehicle Model

Year

Customer City

Comments

2023-02-01 17:38:22 +00:00

Scion xb

05

El Mirage

Need complete
engine for 05 Scion
xb 1.5Litre

2022-12-12 22:48:05 +00:00

Scion

2012

Beeville

Need a used 2.5 liter Scion tC 5th digit F

2022-10-10 15:18:11 +00:00

scion xb

2112

Washington

engine

2022-06-27 19:53:04 +00:00

brz

2014

el paso

engine

2022-06-03 19:18:07 +00:00

Scion Tc

2005

Casa Grande

2.4 DOHC

2021-11-30 21:04:42 +00:00

Scion

2007

El Paso

Engine for manual transmission

2021-11-28 06:30:33 +00:00

scion

2005

Cincinnati

1NZ-FE VVTi 1.5L

2021-11-03 20:54:55 +00:00

Scion tc

2009

Santa maria

Whole engine

2021-08-05 19:52:13 +00:00

Frs

2013

Bronx

I'm looking for a Scion FR-S 2013 auto transmission engine

2021-03-03 02:52:57 +00:00

Scion tc

2004

Macon

Engine
About Scion
About Scion
Scion is a niche car brand of the Japanese car group Toyota. They started the brand in 2003 to attract younger clients in the US. Scion is a cheap brand that is still positioned under Toyota itself. The brand is only sold in the United States. The word scion means descendant from and is pronounced saay-on.
History
In the early 2000s, Toyota found itself losing market share among the younger audience in the United States. The group decided to introduce a new brand that would specifically target that target group. On 27 March 2003 was Scion launched at the New York International Auto Show with the Scion BBX – and CCX – concept car 's. The first production models , the Scion xA and Scion xB, for model year 2004 immediately caught on with the target group. People in their 20s and 30s who were looking for a quality and cheap car were attracted to Scion. The small angular Scions had a futuristic style and were richly equipped. In addition, there was a filled option list and a correct quotation. Both the xA and the xB and the tC introduced in 2005 are built in Japan. Customers choose a model, transmission and color in advance and choose from around 40 accessories for personalization. The model year 2008 is the introduction of the Scion xDplanned. Meanwhile, the xB is the best-selling Scion at around 40%. The Scion xB has been available on the Japanese market as a Toyota bB for some time. The second generation of the Toyota bB has been available in a modified appearance since 2007 as Daihatsu Materia. However, the second generation of the Scion xB is a different model. In 2006 , Scion sold over 151,000 vehicles. The brand plans to limit sales to 150,000 units in 2007 . By narrowing the range, Toyota wants to maintain the niche image of the brand.
Models
2003 – 2006 : Scion xA
2003- present: Scion xB
2004- present: Scion tC
2007- present: Scion xD
2012- present: Scion iQ
2012- present: Scion FR-S