Find Used Scion Engines For Sale
Save Time
Stop wasting phone calls! Make one enquiry & contact a large network of junk yards.
Compare Prices
Salvage yards contact you with their prices and availability.
Buy Engines Direct
No middle man costs! Buy directly from Scion junk yards.












Find A Used Engine For Any Scion Fast!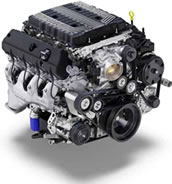 We make it straighforward for anyone to source Scion second hand motors from salvage yards all over the the US, allowing you a better chance to swiftly fix your Scion ! Just call us or submit the form and let the relevant salvage yards to contact you with a price. Check out the engine buying guide.

Contact Our Network Of Salvage Yards & Auto Wreckers
Date

Name

Brand

Model

Engine

Engine No

Message

2020-05-24 14:38:09 +00:00

Jake

Chevrolet

Corvette c6 z06

7.0

Looking for corvette ls7 turn key engine

2020-05-22 18:50:46 +00:00

Jared Nott

Jaguar

XF

5.0 V8

Need engine

2020-05-20 18:34:57 +00:00

Kenneth Nawrocki

Mercedes-Benz

300SD

3.0

Need Engine

2020-05-16 18:59:36 +00:00

Tom

GMC

5.3L

Looking for 5.3L or 4.8L LS engine for project. Iron block, no Fuel Managment, years 2002 - 2014.

(same person as prior under "Chevy."

2020-05-16 18:59:35 +00:00

Tom

GMC

5.3L

Looking for 5.3L or 4.8L LS engine for project. Iron block, no Fuel Managment, years 2002 - 2014.

(same person as prior under "Chevy."

2020-05-16 16:02:12 +00:00

Tom Drumm

Chevrolet

Truck

4.8 V-8

Hi, not looking for a particular vehicle. Looking for and engine, 4.8L or 5.3, iron block, No active Fuel Management. Years 2002- 2014.

2020-05-15 18:02:54 +00:00

stu

Alfa Romeo

2.5 or 3.0

2020-05-13 23:37:54 +00:00

Kash

Bentley

Flying spur

V8

Hi. I need engine or two turbos please and thank you.

2020-05-13 01:27:06 +00:00

DANIEL DIAZ

Hyundai

Tucson

2.0

looking for a replacement engine

2020-05-10 20:19:25 +00:00

Mike

Chevrolet

corvette

427cid

Looking for a 1967 chev corvette engine block--427 cid. Numbers do not have to match my car.
Tips For Buying Used Engines
Past Customer Inquiries
| Date | Name | Brand | Model | Engine | Engine No | Message |
| --- | --- | --- | --- | --- | --- | --- |
About Scion
Scion is a niche car brand of the Japanese car group Toyota. They started the brand in 2003 to attract younger clients in the US. Scion is a cheap brand that is still positioned under Toyota itself. The brand is only sold in the United States. The word scion means descendant from and is pronounced saay-on.
History
In the early 2000s, Toyota found itself losing market share among the younger audience in the United States. The group decided to introduce a new brand that would specifically target that target group. On 27 March 2003 was Scion launched at the New York International Auto Show with the Scion BBX – and CCX – concept car 's. The first production models , the Scion xA and Scion xB, for model year 2004 immediately caught on with the target group. People in their 20s and 30s who were looking for a quality and cheap car were attracted to Scion. The small angular Scions had a futuristic style and were richly equipped. In addition, there was a filled option list and a correct quotation. Both the xA and the xB and the tC introduced in 2005 are built in Japan. Customers choose a model, transmission and color in advance and choose from around 40 accessories for personalization. The model year 2008 is the introduction of the Scion xDplanned. Meanwhile, the xB is the best-selling Scion at around 40%. The Scion xB has been available on the Japanese market as a Toyota bB for some time. The second generation of the Toyota bB has been available in a modified appearance since 2007 as Daihatsu Materia. However, the second generation of the Scion xB is a different model. In 2006 , Scion sold over 151,000 vehicles. The brand plans to limit sales to 150,000 units in 2007 . By narrowing the range, Toyota wants to maintain the niche image of the brand.
Models
2003 – 2006 : Scion xA
2003- present: Scion xB
2004- present: Scion tC
2007- present: Scion xD
2012- present: Scion iQ
2012- present: Scion FR-S
Browse Junk Yards By State
AMAZON ASSOCIATES DISCLOSURE
Used Engine Finder is a participant in the Amazon Services LLC Associates Program, an affiliate advertising program designed to provide a means for sites to earn advertising fees by advertising and linking to Amazon.com