Find Quality Used Ferrari Engines For Sale
Save Time
Stop wasting phone calls! Make one enquiry & contact a large network of junk yards.
Compare Prices
Salvage yards contact you with their prices and availability.
Buy Engines Direct
No middle man costs! Buy directly from Ferrari auto wreckers.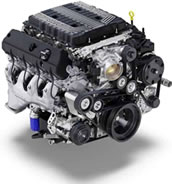 Find Used Ferrari Engines For Sale
Do you need a new engine for your beloved Ferrari?
We have the perfect solution for you. Used Engine Finder is a network of engine importers and vehicle junkyards throughout USA. We can help you find the best price on a new or used engine for your car. Plus, we offer shipment throughout USA.
You won't find a better deal anywhere else. Our suppliers offer the best prices on engines sourced from wrecked vehicles or imported from overseas. Plus, our network of suppliers is constantly updating their stock so you can find the perfect engine for your Ferrari.
Contact us today to get started!
Get Auto Part & Engine Prices From A Network Of Suppliers
About Ferrari
About Ferrari
Ferrari is an Italian car company headquartered in Maranello. The company was founded by Enzo Ferrari in the late 1940s.
Enzo Ferrari was very enthusiastic about race cars from an early age and founded Ferrari to raise money so that he could participate in more motor racing. It started out as a small company, but grew to become one of the most famous and famous car manufacturers in the world.
Ferrari is also currently participating in Formula One Racing. The team was the number one team in the competition for many years, having won many podiums, year after year, with German Michael Schumacher as the top rider. In 2009, the two Formula One cars were driven by the Fin Kimi Räikkönen and the Brazilian Felipe Massa, and in 2019 by Sebastian Vettel and the young Monegask Charles Leclerc .
The Ferrari factory and head office
Back in the showroom, the 2009 cars on Ferrari's sales list were the 612 Scaglietti, 599 GTB Fiorana, F430 and the California. The California is Ferrari's first attempt to produce a hard-hitting hood, and the car has so far received several awards for its excellent dynamics, despite the extra mass of the hood that can fold away in the boot.
The 599 GTB (Gran Turismo Berlinetta) is a recreation of an earlier car, the 1960s 275GTB, and California is a recreation of a 1970s car of the same name. Described by Ferrari as a perfect supercar for everyday use, the 599 GTB is built on the same basic principle as the 275GTB with an engine in front, a rear-wheel-drive gearbox and rear-wheel drive for an almost perfect mass distribution between the front and rear wheels. This layout allows the 599 GTB to accelerate from zero to a hundred in 4.2 seconds and keep running at over 300 km / h. The F430, on the other hand, incorporates a different build layout with a mid-mounted engine, front and rear gearbox. In the F430 class is a lightweight model, the F430 Scuderia, also available. The car's bodywork is mostly made up of lightweight materials and all unnecessary computers and electronics have been removed to save over 100kg. This mass saving has an effect that improves the 0-100 km / h acceleration time for the Scuderia by a second over the standard F430.
Browse Junkyards By State
AMAZON ASSOCIATES DISCLOSURE
Used Engine Finder is a participant in the Amazon Services LLC Associates Program, an affiliate advertising program designed to provide a means for sites to earn advertising fees by advertising and linking to Amazon.com
EBAY PARTNER NETWORK DISCLOSURE
Used Engine Finder is a participant in eBay's eBay Partner Network affiliate program, and is authorized by eBay to retrieve all the listings for relevant listings appearing on eBay and present them to you in an easy-to-use format.