Used Pontiac Engines For Sale
Looking for used Pontiac engines for sale? Look no further than Used Engine Finder! Our vast network of Pontiac engine suppliers and auto wreckers makes it easy for anyone to find a quality used engine for sale. Whether you're looking for a used engine for a classic Pontiac GTO or a modern Pontiac G6, we've got you covered. And with our easy-to-use website, you can quickly compare quotes from multiple suppliers to find the best deal possible.
Tips For Buying A Used Pontiac Engine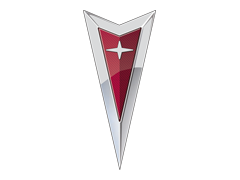 Buying a used Pontiac engine can be a cost-effective way to bring your beloved car back to life or improve its performance. But before you purchase, you need to know the popular models, engine sizes, and types and how to inspect the engine to ensure it's in good working condition. This article will guide you through these essential steps, ensuring you make an informed decision when purchasing a used Pontiac engine.
Popular Pontiac Models
The GTO is one of Pontiac's most iconic models, known for its powerful engines and sporty styling. It was introduced in 1964 and was in production until 1974
and then revived from 2004 to 2006. The GTO engines range from the initial 389-cubic-inch V8 to the final 6.0-liter LS2 V8.
The Firebird was produced from 1967 to 2002 and is another classic Pontiac model. It came in various configurations, including the famous Trans Am. Engine options for the Firebird included inline-six, V6, and V8 engines, with the most potent being the 7.5-liter V8.
The Grand Prix was a popular midsize sedan and coupe produced from 1962 to 2008. It was known for its comfortable ride and powerful V6 and V8 engine options. The last generation of the Grand Prix used the 3.8-liter V6 and 5.3-liter V8 engines.
Engine Sizes and Types
V6 Engines
Pontiac used various V6 engines throughout its history, including the 2.8-liter, 3.1-liter, and 3.4-liter versions. The most well-known is the 3.8-liter V6, used in several models, including the Grand Prix and Bonneville.
V8 Engines
Pontiac is known for its powerful V8 engines, ranging from the early 326-cubic-inch V8 to the massive 455-cubic-inch V8. Later models used GM's LS series of engines, including the LS1, LS2, and LS4.
Tips for Inspecting Used Engines
Before buying a used Pontiac engine, inspect it thoroughly to ensure it's in good working condition. The following tips will help you during the inspection process.
Look Under the Oil Cap
Remove the oil cap and check for signs of sludge, water, or coolant. These can indicate an engine that is not well-maintained or has internal issues, such as a blown head gasket.
Remove Valve Cover
Taking off the valve cover allows you to inspect the condition of the valve train components, such as the rocker arms, pushrods, and valves. Look for excessive wear, broken parts, or sludge buildup, all indicating potential problems.
Remove and Check the Condition of the Spark Plugs
Remove the spark plugs and inspect their condition. The color and appearance of the plugs can give you valuable insight into the engine's health. For example, a black, sooty plug can indicate a rich fuel mixture, while a white, ashy plug may indicate a lean fuel mixture or possible coolant leak.
Check for Damage – Inspect the Crank Pulley, Belts, etc.
Inspect the external engine components, such as the crank pulley, belts, and other accessories, for any signs of damage or excessive wear. Damaged components can cause issues with the engine's performance and longevity.
Rotate Engine Manually
Using a breaker bar or ratchet, manually rotate the engine to ensure it turns freely and smoothly. This will help you detect internal issues like seized components or damaged bearings.
Check for Leaks (Seals and Gaskets)
Examine the engine for any signs of oil or coolant leaks. Pay close attention to the areas around the valve covers, oil pan, and intake manifold, as these are common locations for leaks. Leaks can indicate worn or damaged seals and gaskets, which may require replacement.
Conclusion
Purchasing a used Pontiac engine can be a great way to save money and revive your vehicle, but ensuring the engine is in good working condition is essential. By following the tips outlined in this article, you can be more confident in your decision and find a
quality used engine that will serve you well for years. Remember to research the popular Pontiac models, their engine sizes, and types, and thoroughly inspect the engine before purchasing.
FAQs
What are some common issues when buying a used Pontiac engine?
Some common issues to look for include sludge buildup, signs of coolant or water in the oil, excessive wear on internal components, damaged external components, and leaks from seals and gaskets.
How can I tell if a used Pontiac engine has been well-maintained?
Look for regular maintenance records, clean internal components, and a lack of sludge buildup. Additionally, please pay attention to the condition of the spark plugs, as they can provide insight into the engine's overall health.
Are there any specific Pontiac engines that are more reliable or easier to find and use?
The 3.8-liter V6 engine is known for its reliability and was used in many Pontiac models, making it relatively easy to find used. Additionally, the LS-series V8 engines used in some Pontiac models are well-regarded for their performance and durability.
How much should I expect to pay for a used Pontiac engine?
The cost of a used Pontiac engine can vary greatly depending on factors such as age, mileage, and condition. Generally, prices range from a few hundred dollars for an older, high-mileage engine to several thousand for a low-mileage, well-maintained engine.
Is it possible to swap a more powerful engine into my Pontiac?
Yes, engine swaps are possible, but they can be complicated and require a good understanding of the specific vehicle's compatibility and any necessary modifications. It's essential to research and consult with professionals before attempting an engine swap.
Auto Wreckers & Engine Importers in USA