Find Used Cadillac Engines For Sale
Save Time
Stop wasting phone calls! Make one enquiry & contact a large network of junk yards.
Compare Prices
Salvage yards contact you with their prices and availability.
Buy Engines Direct
No middle man costs! Buy directly from Cadillac junk yards.












Source A Used Engine For Any Cadillac Fast!
Used Engine Finder will make it straighforward for you to source Cadillac used motors for sale from salvage yards across the USA, giving you a better chance to swiftly repair your Cadillac ! Just call us or submit the form and let the salvage yards to contact you with an estimate. Check out the engine buying guide.
About Cadillac
Cadillac Motor Car Division is a division of General Motors that specializes in the production of luxury cars. The company got its name in honor of the famous Antoine de la Mott Cadillac, who once founded the city of Detroit. The company is headquartered in Detroit, Michigan. The first Cadillac Model A was shown in New York at an automobile show in January 1903. Almost immediately, the start-up company was noticed by General Motors, and on July 29, 1909 all the necessary documents were signed, according to which the Cadillac Motor Car Division became one of the GM divisions. The support of a strong concern made itself felt: the company was and remains the leader in introducing all kinds of technical innovations. For example, in 2002, Cadillac surprised the world with an Escalade EXT SUV.
Cadillac News, Models &  Information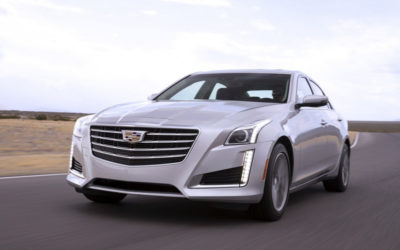 Cadillac CTS debuted in the home market in 2016. In fact, the model is a planned restyling of the third generation. Changes are subtle for an inexperienced car enthusiast. The novelty has stylish elongated headlights and garlands of LED daytime running lights,...
Recent Customer Enquiries
Browse Junk Yards By State