Used Volkswagen Engines For Sale
Explore the world of used VW engines for sale at Used Engine Finder, where we bring together a vast network of Engine Suppliers and Auto Wreckers to make your search for the perfect engine both convenient and enjoyable. Whether you're on the hunt for used engines for popular Volkswagen models like the iconic Beetle, the reliable Golf, or the versatile Jetta, we've got you covered. Our user-friendly platform empowers you to quickly connect with suppliers and compare quotes, ensuring you find the best deals on high-quality used engines for sale.
Used Volkswagen Engines For Sale
Showing 1–24 of 92 results
Used Volkswagen Engines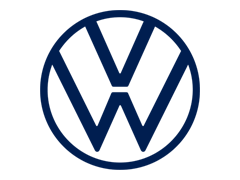 When searching for a reliable and cost-effective solution for a Volkswagen engine replacement, used engines can be an excellent choice. In this blog post, we will discuss the history of the Volkswagen brand, popular models, engine sizes and types, tips for inspecting used engines, and frequently asked questions.
Brief History of the Volkswagen Brand
Founded in 1937, Volkswagen, which translates to "people's car" in German, has grown into one of the world's most recognizable automobile brands. The original concept was to create affordable and reliable cars for the masses, a mission that has been consistently upheld throughout the company's history. The Volkswagen Group now owns multiple renowned automobile brands, such as Audi, Bentley, Bugatti, and Porsche.
Popular Models
Throughout its history, Volkswagen has produced a wide range of popular models that continue to be sought after today. Some of the most well-known models include:
Volkswagen Beetle
Volkswagen Golf
Volkswagen Jetta
Volkswagen Passat
Volkswagen Tiguan
Volkswagen Touareg
Engine Sizes and Types
Volkswagen offers various engine sizes and types to suit the diverse needs of its customers. Some common engine configurations include:
Inline 4-cylinder engines, which are widely used in models such as the Golf, Jetta, and Passat.
V6 engines, which provide more power and are commonly found in the Touareg and some Passat models.
Turbocharged engines, which increase performance and fuel efficiency, are available in various models, including the Golf GTI and Golf R.
TSI engines, which use a combination of direct fuel injection and turbocharging for increased power and efficiency.
TDI engines, which are turbocharged diesel engines known for their fuel efficiency and longevity.
https://en.wikipedia.org/wiki/List_of_Volkswagen_Group_petrol_engines
Tips for Inspecting Used Engines
When considering a used Volkswagen engine, it's essential to perform a thorough inspection to ensure you're making a wise investment. Here are some tips to help you:
Check for signs of excessive wear, such as oil leaks or visible damage to the engine components.
Ask for the engine's mileage and maintenance history to gauge its reliability and expected lifespan.
Ensure that the engine is compatible with your specific Volkswagen model and that any necessary modifications are feasible.
Consider purchasing from a reputable supplier with a warranty or return policy to protect your investment.
When possible, have a professional mechanic inspect the engine before finalizing the purchase.
FAQ
Are used Volkswagen engines reliable?
Used Volkswagen engines can be reliable if they have been properly maintained and inspected. Ensure that you follow the inspection tips mentioned above and purchase from a reputable supplier to increase the likelihood of a reliable engine.
What is the average cost of a used Volkswagen engine?
The cost of a used Volkswagen engine can vary widely depending on factors such as the engine type, model, mileage, and the supplier. Prices can range from a few hundred dollars for a high-mileage engine to several thousand dollars for a low-mileage, late-model engine. Be sure to compare prices from multiple suppliers to ensure you're getting a fair deal.
How long does a used Volkswagen engine typically last?
The lifespan of a used Volkswagen engine depends on factors such as its mileage, maintenance history, and overall condition. A well-maintained engine with low to moderate mileage can last for many years and thousands of miles. Regular maintenance and proper care are critical to maximizing the engine's lifespan.
Is it better to rebuild or replace a Volkswagen engine?
Whether to rebuild or replace a Volkswagen engine depends on factors such as the engine's condition, the extent of the required repairs, and your budget. Rebuilding an engine can be more cost-effective if the damage is minimal and the engine has a solid foundation. However, replacing the engine with a used or new one can be a better option if the engine is severely damaged or has excessive wear, making it less reliable in the long term.
In conclusion, used Volkswagen engines can provide a reliable and cost-effective solution for engine replacement needs. By understanding the brand's history, popular models, engine sizes and types, and following inspection tips, you can make an informed decision and potentially extend the life of your Volkswagen vehicle.
Auto Wreckers & Engine Importers in USA