Find Used Suzuki Engines For Sale
Save Time
Stop wasting phone calls! Make one enquiry & contact a large network of junk yards.
Compare Prices
Salvage yards contact you with their prices and availability.
Buy Engines Direct
No middle man costs! Buy directly from Suzuki junk yards.
Source A Used Engine For Any Suzuki Fast!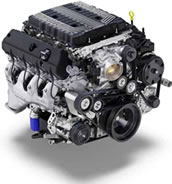 Used Engine Finder will make it simple for anybody to buy Suzuki second hand motors from salvage yards across the USA, giving you an advantage to swiftly fix your Suzuki ! Simply give us a ring or complete the form and allow the salvage yards to contact you with an estimate. Check out the engine buying guide.

Contact Our Network Of Suzuki Junkyards & Auto Wreckers
| Date | Vehicle Model | Year | Engine | Customer City | Comments |
| --- | --- | --- | --- | --- | --- |
| 2021-05-09 20:18:30 +00:00 | Samurai | 1987 | 1.3l | Reno | Need a 1987 1.3l Suzuki Samurai Engine. |
| 2021-05-04 18:33:59 +00:00 | Samurai | 1987 | 1.3l | Reno | Complete 1.3l 1985-1988 Suzuki samurai Engine 1.3l |
| 2021-03-01 00:04:16 +00:00 | Grand Vitara | 2010 | 2.3 | Lake Charles | I need a motor |
Tips For Buying Used Engines
Past Customer Enquiries
| Date | Vehicle Model | Year | Engine | Customer City | Comments |
| --- | --- | --- | --- | --- | --- |
| 2021-05-09 20:18:30 +00:00 | Samurai | 1987 | 1.3l | Reno | Need a 1987 1.3l Suzuki Samurai Engine. |
| 2021-05-04 18:33:59 +00:00 | Samurai | 1987 | 1.3l | Reno | Complete 1.3l 1985-1988 Suzuki samurai Engine 1.3l |
| 2021-03-01 00:04:16 +00:00 | Grand Vitara | 2010 | 2.3 | Lake Charles | I need a motor |
About Suzuki
Suzuki (ス ズ キ 株式会社, Suzuki Kabushikigaisha ) is a Japanese multinational company best known as a manufacturer of cars and motorcycles. Its headquarters are in Hamamatsu , Japan.
Activities
Suzuki is a major producer of cars and motorcycles. In 2014, Suzuki was ranked number 9 on the list of largest vehicle manufacturers worldwide. In Japan, Suzuki ranks fourth behind Toyota, Nissan and Honda.
In fiscal 2017, which ran from April 1, 2016 to April 1, 2017, the company produced over 3 million vehicles, 0.9 million of which were in Japan. Suzuki's second-largest outlet is India, with 1.5 million vehicles. Motorcycle production has been under pressure for several years, dropping to 1.4 million of which less than 10% was made in Japan. In 2017, 92% of sales were from car sales, 6% of sales were motorcycles, and the remaining 2% were outboard engines. Less than 40% of total sales were generated in Japan.
Suzuki collaborates with various vehicle manufacturers. Suzuki has been supplying vehicles to Mazda since 1989, and since 2002, Suzuki and Nissan have been collaborating and supplying vehicles to each other. From Fiat takes Suzuki diesel engines on the European market. In India, Suzuki has been producing diesel engines based on Fiat technology since 2006. Suzuki also worked with Subaru for the second and third generation Justy from 1994 to 2007 .
The table below shows the main production figures and financial data.
amounts are in billions of yen

Year

 

Car production




(x 1000)

Engine production




(x 1000)

Revenue

Net result

2011

2878

2735

2608

45.2

2012

2802

2574

2512

53.9

2013

2878

2269

2578

80.4

2014

2857

2033

2938

107.5

2015

3043

1799

3015

96.9

2016

2951

1479

3180

116.7

2017

3074

1370

3170

160.0

2018

–

–

3757

215.7
History
Initially, the company made various products, including looms and weapons. In 1937 they produced a small car based on the Austin Seven. The owners of the company were Michio Suzuki, who founded it in 1909 , and his son-in-law Shunzo Suzuki, who took over the family name according to Japanese tradition.
In India, Suzuki has a 56% shareholding in Suzuki Maruti India Limited. It is the largest passenger car manufacturer in the country and controls approximately half of the market. The Indian company was founded in 1970 and had a difficult start. In 1982 Suzuki imported vehicles with the intention of also producing them in India. The first vehicle, the Maruti 800, was introduced in 1983 and sales boomed in subsequent years. Suzuki gradually increased its equity stake from 26% to 40% in 1987, to 50% in 1992 and to 56.21% in 2013.
General Motors (GM) bought a 5% stake in Suzuki in 1981 and expanded it to 10% in 1998 and slightly more than 20% in 2001. The two manufacturers had various partnerships, including for hybrid engines. In 2006, General Motors faced financial difficulties and reduced its 20.4% stake in Suzuki to 3.0%. In 2009, the joint venture of the two in Canada also came to an end. Suzuki sold the 50% interest in CAMI Automotive to GM. CAMI was founded in 1986, giving GM access to small efficient passenger cars and Suzuki access to the important North American car market. In the same year, GM also sold the last shares in Suzuki.
In 2009 acquired Volkswagen AG a stake of 20% in Suzuki for 2.5 billion dollars.  Suzuki bought half of that amount back into Volkswagen shares. The two wanted to work together on small fuel-efficient cars. Volkswagen also gained a better market position in the growth markets of China and India and Suzuki got access to modern car technology at low costs. In 2011, Suzuki unilaterally ended the difficult relationship by selling its 1.5% stake in Volkswagen. In September 2015, Suzuki repurchased shares owned by Volkswagen AG for $ 3.8 billion.
In May 2016, Suzuki announced it had used incorrect testing methods to measure the fuel efficiency of its cars. This concerns 2.1 million cars sold in Japan. The news on the Tokyo stock exchange was poorly received and the share price fell by more than 9%.
In mid-2018, Suzuki decided to withdraw completely from the Chinese car market. Before the end of 2018, Suzuki will sell its 50% stake in the Changan Suzuki joint venture to Chongqing Changan Automobile Co for 1 yuan or approximately 10 euro cents. Changan will continue to produce licensed Suzuki vehicles. Changan Suzuki was founded in 1993 and it was one of the first partnerships with a Chinese automobile manufacturer. There was still a great demand for small cars at the time, but the Chinese consumer now wants large cars. In 2003, the market share of small cars was still 35%, but this decreased to 6.7% in 2017. Suzuki sold 266,000 cars in China in 2014, but in 2017 this had fallen to 119,000 units. Suzuki previously withdrew from a further joint venture, Jiangxi Changhe Suzuki Automobile Co, which was established in 1994. Suzuki wants to focus on the Indian market.
Small car production began in 1955 under the name Suzulight . The technology of this first model, a front-wheel drive with a transverse two-cylinder two-stroke engine (360 cc, 13 hp), seemed inspired by DKW . Until 1969, two model series in several body styles were produced under the name Suzulight. In 1962, the Suzuki Fronte appeared on the market, a sedan version of the then Suzulight. The engine again drove the front wheels. This changed with the 1967 Suzuki Fronte 360 : despite the model name, the power source now moved to the rear of the car. Curiously – reportedly purely to save marketing costs – Suzuki brought it under the name Fronte 800 in 1965a completely different passenger car. Suzuki had clearly taken DKW as an example for this small middle class, just like the DKW Junior , the two-door Fronte 800 was a smaller version of American sedans from that time. The 785 cc measuring three-cylinder two-stroke engine with 41 hp was also known. A 1.1 liter version of this engine was developed for a future model Fronte 1100 . The construction of the engine was the same as that of the 68 hp and 1175 cc measuring engine of the DKW F102 . By a triple Solex-carburettor, the Suzuki engine with 80 hp would have been considerably stronger. However, Suzuki decided not to start series production. In 1970 production of the Fronte 800 was stopped. A year later, Suzuki released the successor to the Fronte 360: the Fronte 71 , whose 360 ​​cc two-stroke engine produced 34 hp. In 1979 the four-stroke Alto went into production. In addition to the introduction of four-stroke engines, the two-strokes in the class up to 500 cc remained in the program until the 1980s.
Suzuki A-Star
Suzuki Alto
Suzuki Baleno
Suzuki Celerio
Suzuki Cappuccino
Suzuki Grand Vitara
Suzuki Ignis
Suzuki Jimny
Suzuki Liana
Suzuki Kizashi
Suzuki LJ
Suzuki SJ
Suzuki Splash
Suzuki Swift
Suzuki SX4
Suzuki SX4 Sedan
Suzuki SX4 S-Cross
Suzuki SX4 S-Cross
Suzuki Vitara
Suzuki Wagon R.
Suzuki Wagon R +
Browse Junkyards By State