Used Suzuki Engines For Sale
Discover an incredible selection of high-quality, used Suzuki engines for sale at unbeatable prices! Used Engine Finder is your one-stop solution, connecting you with an extensive network of reputable Engine Suppliers and Auto Wreckers to ensure you find the perfect fit for your beloved Suzuki.
Whether you're on the hunt for an engine to revive your trusty Swift, Jimny, Vitara, or any other popular model from the brand, our user-friendly platform makes it a breeze to compare quotes and get the best deal.
Used Suzuki Engines For Sale
Used Suzuki Car Engines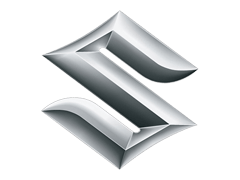 Looking for a reliable and affordable replacement engine for your Suzuki vehicle? In this blog post, we'll guide you through the process of finding the perfect used Suzuki car engine. We'll cover a brief history of the Suzuki brand, discuss popular models, dive into engine sizes and types, provide tips for inspecting used engines, and answer some frequently asked questions.
Brief History of the Suzuki Brand
Suzuki Motor Corporation, a Japanese multinational company, has been producing automobiles, motorcycles, and engines since its inception in 1909. Founded by Michio Suzuki, the company initially manufactured looms for the silk industry. However, they shifted their focus to automobiles in the 1930s. With a rich history of innovative designs, high-quality products, and a commitment to environmental sustainability, Suzuki has become a popular choice for drivers worldwide. You can learn more about the history of Suzuki here.
Popular Suzuki Models
1. Suzuki Swift
Known for its compact size, fuel efficiency, and agile handling, the Suzuki Swift has been a popular choice for city drivers since its debut in 1983.
2. Suzuki Vitara
First introduced in 1988, the Suzuki Vitara is a compact SUV that has gained a reputation for its off-road capabilities and versatile design.
3. Suzuki SX4
Launched in 2006, the Suzuki SX4 is a compact crossover offering a comfortable ride, ample cargo space, and an affordable price tag.
Engine Sizes and Types
Suzuki offers a variety of engine sizes and types to accommodate the diverse needs of their customers. Some common engine options include:
1.0L BoosterJet: A turbocharged 3-cylinder engine designed for fuel efficiency and performance.
1.4L BoosterJet: A larger, more powerful turbocharged 4-cylinder engine, offering increased performance for models like the Vitara and Swift Sport.
1.6L VVT: A naturally aspirated 4-cylinder engine, delivering balanced performance and fuel economy.
Tips for Inspecting Used Engines
Before purchasing a used Suzuki engine, it's essential to inspect it thoroughly. Here are some tips to help you ensure you're getting a reliable and high-quality engine:
Check for any signs of leaks, cracks, or other visible damage on the engine block and components.
Ask for a compression test to ensure the engine cylinders are in good condition.
Request service records and maintenance history to verify the engine has been well-maintained.
Verify the mileage on the engine to ensure it aligns with the expected lifespan.
Consult a trusted mechanic for a professional opinion on the engine's condition and compatibility with your vehicle.
FAQ
Q: Where can I find reliable used Suzuki engines?
A: You can find reputable used Suzuki engines for sale on websites like Used Engine Finder or from local salvage yards and auto recyclers.
Q: How much does a used Suzuki engine cost?
A: The cost of a used Suzuki engine can vary depending on factors such as the model, engine type, mileage, and overall condition. Prices can range from a few hundred to a couple of thousand dollars. It's essential to compare multiple sources and options to find the best deal.
Q: How can I ensure a used Suzuki engine is compatible with my vehicle?
A: To ensure compatibility, you'll need to verify the engine code, which is a unique identifier for each engine type. You can find this information in your vehicle's owner's manual or on the engine block itself. Consult a professional mechanic if you're unsure about compatibility.
Q: What is the average lifespan of a Suzuki engine?
A: The lifespan of a Suzuki engine can vary based on factors such as maintenance, driving conditions, and usage. However, most engines can last between 150,000 to 250,000 miles if properly maintained. Regular servicing and adhering to the manufacturer's recommended maintenance schedule can help extend the life of your engine.
In conclusion, finding the right used Suzuki engine for your vehicle requires research, diligence, and patience.
Auto Wreckers & Engine Importers in USA