Used MINI Engines For Sale
Looking for fantastic deals on used Mini engines for sale? Look no further! Used Engine Finder is your go-to resource, connecting you with an extensive network of Engine Suppliers and Auto wreckers ready to help you find the perfect match for your beloved Mini. Whether it's a Mini Cooper S, Mini Clubman, or Mini Countryman, you'll be thrilled to see the excellent options! Give your Mini a new lease on life with a quality used engine at an unbeatable price. Happy shopping!
Used Mini Engines: A Comprehensive Guide to Buying and Inspecting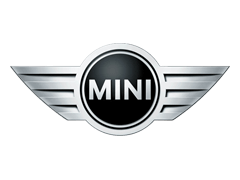 When purchasing a used Mini engine, there's a lot to consider. These compact and powerful engines are found in many popular models and come in various sizes and types. To make the best decision for your vehicle, it's essential to understand the options and inspection tips available. In this article, we'll cover everything you need to know about used Mini engines, popular models, engine sizes and types, and tips for inspecting them before purchasing.
Benefits of Used Engines
Buying a used engine can be a cost-effective solution for repairing or upgrading your vehicle. Not only can you save money, but you're also contributing to a more sustainable environment by reusing an existing engine. Used Mini engines are no exception to these benefits, and with proper inspection and care, they can be a reliable and efficient choice.
Popular Mini Models
Some of the most popular Mini models with used engines include the Mini Cooper, Mini Clubman, and Mini Countryman. These models offer a blend of performance, style, and fuel efficiency that appeals to many drivers.
Engine Sizes and Types
Common Engine Sizes
Mini engines come in various sizes, typically 1.2 to 2.0 liters. Smaller engines are more fuel-efficient and better suited for city driving, while larger engines offer more power for those looking for a sportier driving experience.
Types of Engines
Used Mini engines are available in different types, such as naturally aspirated, turbocharged, and supercharged. Naturally, aspirated engines offer a more linear power delivery, while turbocharged and supercharged engines provide increased power and torque.
Tips for Inspecting Used Engines
Look Under the Oil Cap
When inspecting a used engine, start by looking under the oil cap. Check for any sludge or deposits which could be signs of poor maintenance or potential issues.
Remove Valve Cover
Removing the valve cover allows you to inspect the engine's internal components, such as the camshaft, valves, and lifters. Look for excessive wear or damage that could affect the engine's performance.
Remove and Check the Condition of the Spark Plugs
Examining the spark plugs can provide valuable information about the engine's overall condition. Look for signs of oil or coolant leaks and indications of misfiring or other combustion issues.
Check for Damage
Inspect the engine for any visible damage, such as cracks, dents, or excessive corrosion. Also, examine the crank pulley, belts, and other external components for signs of wear or damage.
Rotate Engine Manually
Rotating the engine manually can help you identify any compression or internal damage issues. If the motor is difficult to turn or feels rough, it could indicate a problem.
Check for Leaks
Inspect the engine for signs of leaks from seals and gaskets. Leaks can reduce performance and potential engine damage if not addressed promptly.
Conclusion
Purchasing a used Mini engine can be a great way to save money while maintaining the performance and reliability you expect from your vehicle. By understanding the different engine sizes and types available and following the tips for inspecting used engines, you can make an informed decision and ensure that you're getting the best possible engine for your needs. Remember, inspecting a used engine properly can save you time, money, and headaches in the long run.
FAQs
Are used engines reliable? Used engines can be reliable if they've been well-maintained and adequately inspected before purchase. Following the inspection tips outlined in this article is essential to ensure you're getting a reliable engine.
What are the benefits of purchasing a used engine? Buying a used Mini engine can save you money compared to purchasing a new engine, and it's also an eco-friendly choice as you're reusing an existing engine.
What should I look for when inspecting a used engine? When inspecting a used Mini engine, you should look under the oil cap, remove the valve cover, check the condition of spark plugs, inspect for damage, rotate the engine manually, and check for leaks.
What are the typical sizes of Mini engines? Mini engines typically range in size from 1.2 to 2.0 liters, with smaller engines being more fuel-efficient and larger engines offering more power.
What types of Mini engines are available? Used Mini engines can be naturally aspirated, turbocharged, or supercharged, each offering different levels of power and performance characteristics.
Auto Wreckers & Engine Importers in USA