Find Used Mini Engines For Sale
Save Time
Stop wasting phone calls! Make one enquiry & contact a large network of junk yards.
Compare Prices
Salvage yards contact you with their prices and availability.
Buy Engines Direct
No middle man costs! Buy directly from Mini junk yards.












Source A Used Engine For Any Mini Cooper Fast!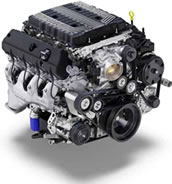 Our website will make it simple for you to locate Mini second hand engines from junk yards across the the US, giving you a better chance to swiftly fix your Mini ! Simply call us or complete the form and allow the suppliers to call you you with a price. Check out our engine buying guide.

Contact Our Network Of Junkyards & Auto Wreckers
Date

Vehicle Model

Year

Engine

Customer City

Comments

2022-01-19 22:19:47 +00:00

Trailblazer

2002

4.2

Lynnwood

Todo el motor

2022-01-19 21:22:39 +00:00

Charger

2008

3.5L

Davison

3.5L 4 speed RWD

2022-01-19 11:14:38 +00:00

Accord

2009

2.4

Providence

Engine

2022-01-19 05:50:12 +00:00

a5 cabriolet

2012

2.0T

ewa beach

Need long block for Audi part 06H-100-035-A
I4 inline 2.0T

2022-01-19 05:50:10 +00:00

a5 cabriolet

2012

2.0T

ewa beach

Need long block for Audi part 06H-100-035-A
I4 inline 2.0T

2022-01-19 04:22:54 +00:00

Sliverado

2010

5.3

Hudson

Full motor

2022-01-18 23:18:11 +00:00

Taurus sho

2013

3.5

Virginia

A complete engine

2022-01-18 22:36:36 +00:00

528i

2016

4 cylinder

San Diego

Need to replace a hydro locked motor for my 528i

2022-01-18 20:29:07 +00:00

Jetta

20l2

2.8l 24v vr6

Hoffman estates

Transmission

2022-01-18 19:43:55 +00:00

town and country

2016

3.6

Fort Wayne

engine
Tips For Buying Used Engines
About Mini
About Mini
MINI is an English car manufacturer, part of the German BMW. The brand has been producing compact cars with varying engine power since April 2001, from the MINI One (95 hp ) to the MINI Cooper S (175 hp) and the MINI John Cooper Works (211 hp).
History
The first generation was drawn by Frank Stephenson. He took his inspiration from the classic Mini, which was produced from 1959 to 2000. The name was written in capital letters to make the difference with the classic Mini clear.
The first generation was developed between 1995 and 2001 by Rover (in Great Britain) and BMW (in Germany ). Rover wanted to build an economical (economical) car, but BMW wanted a small sporty car. In 2000 stripped BMW Rover itself and decided to continue the project.
The first generation (Mk I, from 2001 to 2006 ) consisted of 4 models: the MINI One (entry-level petrol engine), One D (entry-level diesel), Cooper (petrol) and Cooper S (sporty). In 2004 the convertible option was added.
The second generation (Mk II, from 2006 ) also included a break version of the MINI, called Clubman. For example, the MINI Cooper Clubman, Cooper D Clubman and Cooper S Clubman models were added.
Since 2010 there is a new addition to MINI, called the MINI Countryman . This is a larger 5-door version of the MINI.
The engines are designed and constructed by BMW in collaboration with PSA , the 1.6 in different powers (95/122/175/211 hp) can also be found in BMW , Citroen and Peugeot cars (PSA: VTi and THP)
Since mid-2014, the MINI – now the third generation – has also been produced in the Netherlands by VDL Nedcar . In that year, more than 29,000 rolled out of this factory. In November 2015 VDL Nedcar also started production of the MINI Convertible, this is the only factory where this model is produced. In 2016, production of the MINI Countryman was moved to VDL Nedcar, previously this model was assembled in Austria.
Internal names
Internal codes for the different models over the generations include:
Mini R50: "Mk I" MINI One and Cooper (2001-2006)
Mini R52: "Mk I" MINI Convertible (2004-2008)
Mini R53: "Mk I" MINI Cooper S (2001-2006)
Mini R55: "Mk II" MINI Cooper Clubman, Cooper S Clubman and Cooper D Clubman (2008-2014)
Mini R56: "Mk II" MINI One, Cooper, Cooper D and Cooper S (2007-2014)
Mini R57: "Mk II" MINI Convertible (2009-2014)
Mini R58: MINI Coupé (2011-now)
Mini R59: MINI Roadster (2012-now)
Mini R60: MINI Countryman (2010-now)
Mini F54: MINI Clubman (2015-present)
Mini F56: MINI One, Cooper, Cooper D and Cooper S (2014-present)
Mini F57: "MK III" MINI Convertible (2015-present)
Some 25,000 copies of the MINI were sold in 2001 and since then sales have seen a rapid increase. In 2012, annual sales exceeded 300,000 units for the first time. In 2014, about half of the sales were MINI Hatch sales and just over 100,000 MINI Countryman sales.
The MINI was produced in three places, in a BMW factory in Oxford, in Graz by Magna Steyr and in Born by VDL Nedcar. Construction of the car at Magna Steyr started in 2010 and continued until 2016 when the 500,000th copy was delivered and production ended there. Manufacturing was taken over by the companies in Oxford and Born.
Browse Junkyards By State