Find Used Bentley Engines For Sale
Save Time
Stop wasting phone calls! Make one enquiry & contact a large network of junk yards.
Compare Prices
Salvage yards contact you with their prices and availability.
Buy Engines Direct
No middle man costs! Buy directly from Bentley junk yards.












Source A second hand Motor For Any Bentley Quickly!
We make it simple for you to find Bentley used motors for sale from scrap yards all over the the US, allowing you a higher chance to swiftly repair your Bentley ! Just call us or submit the form and allow the relevant vendors to call you you with an estimate. Check out our engine buying guide.
About Bentley
Bentley is an English luxury car manufacturer. Over the years of its existence, it has created the image of the most prestigious and expensive brand in the world. The history of the company begins in 1919, when a highly qualified design engineer Walter Owen Bentley founded his own car manufacturing company, but they were developed jointly with F. Barges and G. Varley. After the end of the First World War, the company's management thought about creating machines of its own design, which later became the best in England and widely known outside it. The emblem of the brand is the letter "B" – the first letter in the name of the founder. Since 1920, Bentley cars have repeatedly won the prestigious races of the world. And since the 30s, the company lost its independence and began to enter the Rolls-Royce concern. Today, Bentley is part of the German concern Volkswagen.
Bentley News, Models &  Information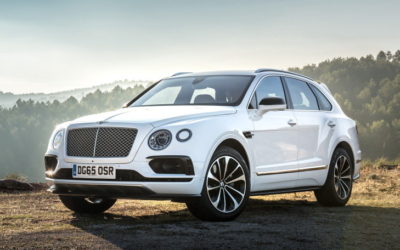 On September 9, 2015, Bentley unveiled its first Bentayga crossover, which is currently the fastest and most powerful SUV in the world. Engine six-liter 12-cylinder with a W-shaped arrangement of cylinders. Its performance is as follows: 608 hp at 5250 rpm and 900 Nm...
Recent Customer Enquiries
Browse Junk Yards By State