Quality Used Engines For Sale
in Delaware
Save Time
Stop wasting phone calls! Make one inquiry & contact a large network of Delaware junk yards.
Compare Prices
Delaware Salvage yards contact you with their prices and availability.
Buy Engines Direct
No middle man costs! Buy directly from junk yards in Delaware











Find Import or Used Engines in Delaware!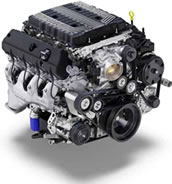 Used Engine Finder will make it simple for everybody to locate used engines as well as parts from scrap yards in Delaware , supplying an advantage to quickly mend your automobile! Just call us today or complete the form and let the relevant companies contact you with a price. Check our motor purchasing guide.
Save Time – Contact Our Network Of Delaware Engine Importers & Suppliers
Date

Vehicle Model

Year

Engine

Customer City

Comments

2020-11-25 01:38:09 +00:00

2009

3.5

Clarksburg

Looking for a Dodge 2009 SXT engine.

2020-11-24 22:26:33 +00:00

5.7

Fort Oglethorpe

I am looking for a 96-2002 L31 engine.

2020-11-24 16:35:46 +00:00

land rover Range Rover Sport

2015

3.0l

Pithburg


Please i have 2015 land rover Range Rover Sport vin: salwr2vf3fa521198..
I need the engine and i want to know the price with tax
Also if you do accept a visa for payment.


2020-11-24 00:01:38 +00:00

Cx

2000

D16y8

Birmingham

Motor

2020-11-23 19:02:06 +00:00

Camaro

2017

6.2L LT1

Rancho Cucamonga

I am looking for a used engine, any mileage is fine as long as it is in operating condition.

2020-11-23 14:25:13 +00:00

Ram 1500

2014

5.7

West Monroe

Need engine

2020-11-23 14:25:13 +00:00

Ram 1500

2014

5.7

West Monroe

Need engine

2020-11-21 20:28:28 +00:00

Ranger

2001

4.2l

Quaker city

Looking for used motor

2020-11-19 22:12:58 +00:00

f150

2012

3.5L

miami

need good engine

2020-11-19 18:46:15 +00:00

highlander

2003

3.0

coon rapids

need a toyota highlander engine. 3.0 4wd 2003

2020-11-18 18:34:10 +00:00

Sorento

2013

2.4L

Wilmington

I would like to get price on an engine for the above mentioned vehicle. Thank you.

2020-11-17 17:24:00 +00:00

1996

5.7

Allegan

Need a motor 5.7 vortec

2020-11-16 09:18:59 +00:00

Eos

2009

2.0

Long Beach

Looking for less than 80k miles.

2020-11-16 07:18:38 +00:00

camaro ss

10 -15

6.2

Santa Ana

looking for an ls3

2020-11-16 00:02:46 +00:00

Acord

1997

2.7

Loveland

Looking for a good used engine for this Accord. V6 2.7 1997

2020-11-15 04:15:49 +00:00

Corolla

1997

4 cilinder

Middletown

Engine


2020-11-14 14:32:52 +00:00

Ghibli SQ4

2014

3.0 V6 twin turbo

Brooklyn,Ny

I'm looking for a used Maserati Ghibli 2014 engine with turbos and all parts full engine for 5k or less

2020-11-14 04:22:23 +00:00

Chevrolet

2011

5.3L

DOTHAN

8th vin number 0

2020-11-14 02:32:49 +00:00

6.6

CENTER VALLEY

Looking for BMW N74 engines.

2020-11-13 20:19:32 +00:00

Ram 1500

2007

5.7 hemi

Steamboat Springs, Co

Do not have access to engine at this time

2020-11-13 01:01:28 +00:00

Sorento

2004

3.5

Flint

Looking for a motor

2020-11-12 20:15:42 +00:00

silverado

2003

duramax

North

Looking for a 2003 duramax engine for my truck

2020-11-12 20:15:40 +00:00

silverado

2003

duramax

North

Looking for a 2003 duramax engine for my truck

2020-11-12 04:57:52 +00:00

Ranger

2003

4.0

Greeley

Manual transmission

2020-11-12 03:22:43 +00:00

CTs

2009

3.6

Pine Bluff

Need a Price

2020-11-12 00:43:01 +00:00

Ranger

1999

3.0 VG Flex Fuel

TEMPLE

Need motor quick

2020-11-11 19:50:31 +00:00

envoy

2006

4.2

Waukesha

Looking for a 4.2 liter engine for my 2006 envoy low miles

2020-11-11 13:23:21 +00:00

Regal

2015

2.0l

Kenyon

used engine 2.0l FWD turbo

2020-11-11 08:34:48 +00:00

All models

2006+

Any

Kansas City

I would like to buy quantities of engines and transmissions.
Would like all engines and transmissions for cars 2006 plus.
Please contact me back at 8052643879.

Sam Brek, thank you

2020-11-11 07:15:18 +00:00

1500

2002

5.9

dunsmuir

looking for motor
Recent Automotive News and Reviews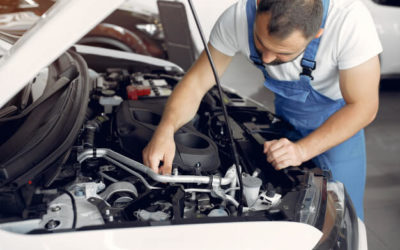 Does your car have a blown engine? Are you looking to replace that old engine with a new one? Well, then you have come to the right place. If you have a vehicle that you have kept for a long time, chances are that its engine has deteriorated to such a state that it is...
Why Use Us!
Our Salvage Yards Ship Used Engines Around Delaware
Our suppliers have supplied motor substitutions to numerous in Delaware. Our netowork of salvage yards supplies used engines for each and every model and make you can think of.
Regardless of whether you possess a Chevy, Ford, GMC, Dodge, Honda, Toyota, Jaguar, Mazda, Nissan, BMW, Audi, Mercedes or just about any car out there, our network will have appropriate used engine for your car. Wanting a diesel Engine! Our auto parts stores have got those too!
About Delaware
Delaware is a state in the mid-Atlantic region of the United States of America. The capital is Dover and the largest city is Wilmington.
Delaware has a population of 0.9 million and an area of ​​6,452 square miles. Delaware is bordered on the north by Pennsylvania, on the east by New Jersey, and on the south by the west by Maryland. The Atlantic Ocean as well as the Delaware Bay lie to the east. Delaware is the second smallest state, but it is the first state to be admitted to the Union. Due to its location near the Atlantic Ocean, the state has a moderate climate.
The Honda accord is one of the most popular vehicles on the road in the state of Delaware.
Are you weary of having to pay high prices for engines! For a fact, the real obstacle here is not discovering top-quality engines at affordable selling prices. It's just a waste to buy used engines that wouldn't be serviceable for several years. The thing you need are quality tested used engines that cost a part of the new price. On usedenginefinder.com, you can get second hand engines for all varieties of vehicles. With our help, you will find used engines which include a fantastic combination of high-quality and reduced prices. Usedenginefinder.com is in association with several junkyards in the Country, which makes getting the right engine for your car uncomplicated. We're connected to a community of wrecking yards in the US. All you have to do is enter the engine you are searching for along with details about your automobile such as year, model and make. Plus, from there we would be more than pleased to do all the work for you. Usedenginefinder.com takes satisfaction in offering you the great engines that you'll require. Usedenginefinder.com, is very pleased to say that we're a fantastic portal to help you find top quality second-hand engines that could precisely meet your needs and suit your anticipations. Also, you can select from varieties, and anyone you choose will surely be great for your automobile.


We Help You Save Money & Time

We realize that you are seeking hard to come by motors for your Ford mustang or reasonably priced OEM replacement parts for the Thunderbird inside your car port. In addition we understand that you're attempting to cut costs during this process. You don't have worry due to the fact we'd find the engine straight from the salvage yard so as to refrain from dealing with middlemen and cut down the price. Alternatively, our competitors get engines after which raise the price up to 90%. Most people who may have used our services have observed how we professionally work with our great network of salvage yards, and how we effectively make the used engine purchasing process less costly and troublesome. Discovering the right engine for your car in any of our wrecking yards will cause you to know that our service is the best. You obtain the best price simply because our engine importers prize your continued support. Whenever you want good quality second hand engines for your car or truck, you don't have to pay high prices that render you troubled financially. We're not paid via your purchase, so you can be be assured that you are receiving the very best price for the engines you need.
Rely on usedenginefinder.com with obtaining a low-price used engine

When you are practically done finishing the settlement of your automobile, it becomes not practical to look at buying a brand new automobile simply because the motor is not working or the transmission failed. It's more cost-effective to get a second hand engine or transmission and put it in place. Fortunately, our firm has an incredible network of junk yards to find outstanding used engines like these. In addition to, transmissions and engines are just one of our most well-known options. Are you are looking for a specific engine for a vehicle you are restoring! Or, are you probably searching for an engine with low miles for your small van! We can assist you to no matter what your issues are – we'd offer you a service that won't force you to spend more money yet assist you to buy high-quality parts at low prices. Our recyclers are content to supply warranties of many engines, to help you buy with certainty. It doesn't matter if you're trying to find a powerful V8 or V6 engine to increase hauling potential. Usedenginefinder.com will help you get a perfect match at a cost you are able to accept.
Browse Junkyards By State
AMAZON ASSOCIATES DISCLOSURE
Used Engine Finder is a participant in the Amazon Services LLC Associates Program, an affiliate advertising program designed to provide a means for sites to earn advertising fees by advertising and linking to Amazon.com