Quality Used Engines For Sale in Montana
Save Time
Stop wasting phone calls! Make one enquiry & contact a large network of Montana junk yards.
Compare Prices
Montana Salvage yards contact you with their prices and availability.
Buy Engines Direct
No middle man costs! Buy directly from junk yards in Montana











Find Import or Used Engines in Montana!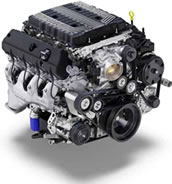 We make it easy for any person to locate engines as well as spares from scrap yards in Montana, supplying you with an advantage to speedily restore your car! Simply call us or submit the form and allow the appropriate vendors contact you with their price. View our engine buying guide.
Save Time – Contact Our Network Of Montana Engine Importers & Suppliers
Date

Vehicle Model

Year

Engine

Customer City

Comments

2020-10-29 15:23:12 +00:00

Springfield

I am looking for Mazda CX9 ENGINES for years 2009+

I am in the United Arab Emirates, and would like to buy 100 engines.

Can you provide these?

2020-10-29 15:23:11 +00:00

Springfield

I am looking for Mazda CX9 ENGINES for years 2009+

I am in the United Arab Emirates, and would like to buy 100 engines.

Can you provide these?

2020-10-29 00:17:44 +00:00

Tahoe

1999

5.7

Fawnskin

need engine quote

2020-10-27 18:51:07 +00:00

Ranger

1995

3.0L v6

Statesville

Manual transmission

2020-10-26 19:13:23 +00:00

Freelander

2005

Augusta

Not sure about engine size.

2020-10-26 07:26:54 +00:00

Mazdaspeed 3

2012

2.3L turbo

Gaithersburg

Looking for 10-13.

2020-10-25 15:23:54 +00:00

Tundra

2008

4.0

Houston

Need pricing on used engine for 2008 Toyota Tundra 4.0L.

2020-10-25 14:35:17 +00:00

TRUCK

1993-2006

4.3 VORTEC

CENTRAL FALLS RI

LOOKING FOR A 4.3 VORTEC ENGINE, ANY YEAR 90'S TO 2000'S, LOW MILE RUNNING, OUT OF TRUCK.

PLEASE REPLY WITH PRICING

2020-10-25 02:29:03 +00:00

Farenza

2007

2L I4 16V

Riverside

Looking for complete running motor

2020-10-24 16:55:15 +00:00

S60

2006

2.5t

Elberta

Low miles

2020-10-24 01:23:39 +00:00

Fusion

2010

Charlotte

Need an engine

2020-10-23 21:18:09 +00:00

Rx 300

2003

Birmingham Ala 35234

Need a motor Rx300 2003 lexus

2020-10-23 20:19:26 +00:00

3500 van

2014

4.8

Stanton

I need a 4.8 motor now please and the chaper the better

2020-10-23 13:14:37 +00:00

B3000

2002

raleigh

Need a reliable used engine for this truck

2020-10-22 01:22:21 +00:00

yukon

2009

6.0

hagerstown

n/a

2020-10-21 22:07:23 +00:00

Q5

2011

2.0

Glen Burnie

Engine needed. Thank you

2020-10-12 23:40:22 +00:00

C230 Kompressor Sports Sedan

2005

1.8L L4 DOHC 16 valves Supercharged

Florence

Looking for a used engine for a 2005 Mercedes Benz C230 Kompressor Sports Sedan -
1.8L L4 DOHC 16 valves Supercharged.

2020-10-12 19:11:07 +00:00

Stewartstown

I need an engine with transmission for my ElaNtra GT

2020-10-12 18:28:43 +00:00

Sierra

1996

350

SUN PRAIRIE

I need a used motor for a 1996 GMC Sierra 2500 4X4

2020-10-12 06:49:18 +00:00

Rave 4

2001

4 cylinder

Cullman, Al

Looking for a good used engine for my vehicle.

2020-10-11 22:50:28 +00:00

toyota tundra

2002

4.7 l

Birmingham al

need engine assembly

2020-10-11 22:50:27 +00:00

toyota tundra

2002

4.7 l

Birmingham al

need engine assembly

2020-10-10 09:20:59 +00:00

Accord

2007

3.0

Phoenix

J30A5 6th letter of vin is 8

2020-10-08 18:53:03 +00:00

Jaguar XJ

2011

5.0 L

Phoenix

Need rebuilt engine

2020-10-08 02:09:22 +00:00

Traverse

2010

3.6

Glen Carbon

Looking for a complete used engine

2020-10-08 02:00:11 +00:00

G35x

2004

3.5

Flint

Engine

2020-10-07 08:11:10 +00:00

journey

2010

DAKAR

Hi, I need a 2010 Dodge journey engine that costs around $ 1000.

2020-10-06 20:16:38 +00:00

Caravan

1991

V6

Jasper

I need a motor that will fit my van.

2020-10-06 12:32:55 +00:00

Ranger

2000

3.0 liter

mesa

price on 3.0 liter v6

2020-10-05 23:20:31 +00:00

Tl

2005

Los Angeles

2005 Acura TL motor
Recent Automotive News and Reviews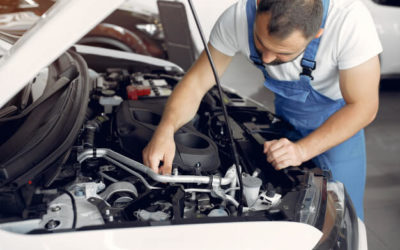 Does your car have a blown engine? Are you looking to replace that old engine with a new one? Well, then you have come to the right place. If you have a vehicle that you have kept for a long time, chances are that its engine has deteriorated to such a state that it is...
Why Use Us!
Track down Engine or even Part in Montana For Virtually Any Automobile Really fast!
Each of our Scrap Yards Ship Used Engines Around Montana
Our scrap yards have provided engine replacements to numerous in Montana. Our netowork of scrap yards provides motors for every make and model imaginable.
Whether you have a Chevy, Ford, GMC, Dodge, Honda, Toyota, Jaguar, Mazda, Nissan, BMW, Audi, Mercedes or just about almost any car to be found, our network will have appropriate used engine for your automobile. Trying to find a diesel Engine! Our network of suppliers have got those as well!
Montana is a state in the northwest of the United States of America ( USA ). The state borders Canada in the north, Wyoming in the south, Idaho in the west and South and North Dakota in the east. The Missouri River originates at Brower's Spring.
Find Used Engines For Sale Quickly in Montana
Are you on the verge of giving up in your quest for cheap used engines! The biggest challenge isn't getting a used engine for a good deal. It's just a squander to buy used engines that wouldn't be serviceable for several years. The thing you need are top quality tested used engines that sell for a tiny part of the new price. If you wish to purchase solid car or truck engines which are designed for all brands, Usedenginefinder.com will allow you to track down premium quality engines. With our help, you'll find engines which include a fantastic mixture of superior quality and reduced prices. We make finding the right engines easy. Our website enables you to easily contact a huge network of auto junk yards in the USA. You only need to type in the type of engine you're seeking plus the full details of your vehicle such as the year and model. Our web-site will do the rest of the work for you. At usedenginefinder.com, we're great at what we do. Whether you possess an older overseas automobile or perhaps a newer local automobile, we search scrap yards throughout The United States to help you find the proper engine, transmissions and various other hard to find parts. In addition, you can select from varieties, and anybody you choose will surely work well for your automobile.
We Help You Save Money & Time
We know that you're in search of difficult to find engines for your Ford mustang or cost-effective OEM replacement parts for the Thunderbird in your car port. Plus, you want to do this at the cheapest price possible. It is not necessary to get worried since we would discover the engine straight from the salvage yard so as to avert discussing with middle men and lessen the price tag. As opposed to other organizations, we aid our clients locate the engines they need with out extra fees and very steep expenses. Most people who may have used our services have witnessed how we professionally work together with our broad network of salvage yards, and how we effectively make the second hand engine buying process less costly and daunting. It's an open market system where they are made to compete with one another to give you the very best prices and options. You'll find the lowest prices and greatest options without any haggling or negotiating. You shouldn't have to pay steep prices that could distress you financially. Be sure that what you are obtaining is the better rate in the market and that we do not bear costs on you because you have made a purchase.
Let Usedenginefinder.com Be Useful For Finding Used Engines At Reasonable Prices

Do you own a motor vehicle that is almost paid for, and with a broke transmission or a wrecked motor! Sure thing, it's smarter to get a used gearbox or motor to prevent more expensive expenses. We've found the ultimate network of wrecking yards for locating premium quality engines such as these. Not to mention, transmissions and engines are just one of our most well-known selections. Whether you want to purchase a second hand engine for that 1976 Camaro or perhaps you are searhing for an excellent motor for the family minivan, or you only want to avoid wasting cash, or perhaps you have found what is just unusual, we have got your back. Perhaps surprisingly, extended warranties are from our wrecking yards on many of the motors, so you are sure and positive by what you're acquiring. For this reason, whether you seriously need something which can perform outstandingly or in need of a powerful engine to increase your hauling potential that best fit your price range, Usedenginefinder.com is here now to assist you.
Browse Junkyards By State
AMAZON ASSOCIATES DISCLOSURE
Used Engine Finder is a participant in the Amazon Services LLC Associates Program, an affiliate advertising program designed to provide a means for sites to earn advertising fees by advertising and linking to Amazon.com