Quality Used Engines For Sale From Junk Yards in South Dakota
Save Time
Stop wasting phone calls! Make one enquiry & contact a network of South Dakota junk yards.
Compare Prices
South Dakota Salvage yards contact you with their prices and availability.
Buy Engines Direct
No middle man costs! Buy directly from junk yards in South Dakota











Looking For A New or Used Engine in South Dakota?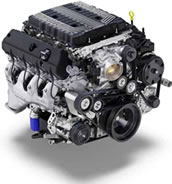 This website will make it easy for any person to locate second hand engines in addition to spares from junk yards in South Dakota , offering you an advantage to rapidly fix your car!
Simply phone us or complete the form and let the relevant sellers contact you with a price. Have a look at our motor buying guide.
Save Time! Contact our Supplier Network
Used Engines For Sale On Ebay
| Date | Name | Brand | Engine | Requirements |
| --- | --- | --- | --- | --- |
| 2020-07-08 21:14:26 +00:00 | Duane Barney | Mercedes-Benz | 3.8 | need a used engine or cheaper rebuilt |
| 2020-07-08 19:43:39 +00:00 | Orlando Mendez | Toyota | 4.0 L 6 cil | engine used 4.0 L 1GR-FE V6 with gasoline fuel injection with VVT-i |
| 2020-07-04 01:59:17 +00:00 | Shane Kostelec | Ford | 3.5 | Need a 3.5 engine low mileage at a great price |
| 2020-07-01 14:56:35 +00:00 | Cyril | Dodge | 5,7 | Hello, I'm searching a complete engine with low mileage please. Thank you |
| 2020-07-01 12:38:00 +00:00 | Ricardo | Ford | 4.6L | Price of engine and installer |
| 2020-07-01 00:07:14 +00:00 | Richard | Dodge | 5.9 ltr | 293000 |
| 2020-06-30 18:31:53 +00:00 | julie vaught | Mazda | | this vehicle comes with turbo engine I believ 2.0 |
| 2020-06-30 01:37:27 +00:00 | McPherson | Mazda | 2.5 | looking for engine |
| 2020-06-27 14:40:53 +00:00 | Ann Farrow | Nissan | | Looking for and engine and installation if possible. Please email when possible |
| 2020-06-24 14:55:49 +00:00 | Stephen Duffy | Ford | 5.4 | Please quote me a cost for an engine |
Recent Automotive News and Reviews
Breaking in a new car is an exercise that's been encouraged by car companies for years. It's a mix of precautions, driving techniques and maintenance jobs, that are in the long run meant to help lengthen your car's life-span. Would you like the engine parts to settle...
Why Use Us?
Our Salvage Yards Deliver Used Engines Around South Dakota
Our suppliers have supplied motor substitutions to numerous in South Dakota. Our netowork of salvage yards offers engines for each and every brand name imaginable.
Whether you possess a Chevrolet, Ford, GMC, Dodge, Honda, Toyota, Jaguar, Mazda, Nissan, BMW, Audi, Mercedes or just about just about any brand available on the market, our scrap yards will have best motor for your automobile. Hunting for a diesel Engine? Our network of suppliers have those too!
About South Dakota
South Dakota is a state in the mid-west of the United States. It is named after the Lakota and Dakota Native tribes. South Dakota's capital is Pierre and the largest city is Sioux Falls. It covers an area of ​​199,905 square miles and a population of 814,180. South Dakota is to the north by North Dakota, to the east by Minnesota and Iowa , to the south by Nebraska, and to the west by Montana and Wyoming boundaries. It was the 40th state admitted to the Union.
South Dakota's nicknames are The Mount Rushmore State and The Sunshine State. The state's motto is Under God the people rule.
Mount Rushmore, located in the Black Hills, is a historic monument.
Why Use Our Service
Paying out lavishly for engines is definitely a pain in the neck. The leading nightmare isn't obtaining a quality used engine for a affordable price. The solution to your trouble is not used motors that break after a couple of 1000 miles. All that's necessary are good used engines that performs even at a modest price. Usedenginefinder.com makes a speciality of tracking down used engines for all brands from your dependable truck to your favorite sports car. With our help, you will find engines that feature a great mix of high quality and affordable prices. Our firm will make finding the appropriate used engines less burdening for you. We're linked to a network of scrap yards in USA. All you have to do is enter the engine you are searching for together with information regarding your vehicle such as make, model and year. Our website will do the rest of the work for you. Usedenginefinder.com takes satisfaction in providing you with the great engines that you need. Regardless of whether you own an old overseas car or a newer local vehicle, we search scrap yards all around The United States that will help you find the proper engine, transmissions and various other difficult to find parts. With our company, you can rest assured to be given lots of options from which to choose and these really would be anoutstanding match for your vehicle.
We Help You Save Money & Time
We are mindful of the reality that you simply are in search of a hard to come by engine for that motor vehicle within your yard. Additionally we appreciate that you're attempting to save money in the act. We find the engine directly from the scrap yard to remove the middleman and save you money. Other companies obtain the engines after which increase the cost by as much as 90 %. On usedenginefinder.com, we source engines for you directly from junk yards, without any kind of fees or high prices. It's an open marketplace system where they are forced to compete with each other to provide you with the best prices and options. You can find the lowest costs and best options with no bargaining or negotiating. You don't have to pay painful prices that would distress you financially. Be sure that what you are getting is the best rate in the marketplace and that we don't incur costs on you because you have made a purchase.
Let Usedenginefinder.com Assist You In Finding Used Engines At Cheap Pricing
When you are practically done finishing the payment of your car, it would be not practical to think about buying a brand new vehicle because the engine is broken or the transmission failed. Do not go seeking to obtain a another one because it is affordable to get the broken parts swapped out. We have got the best network of wrecking yards for tracking down high quality engines such as these. As a matter of fact, we're most commonly known for the supply of transmissions systems and engines. Are you trying to find the perfect engine for a 1973 Camaro you're restoring? Maybe you just want an engine with low miles for the family minivan. We are able to help you no matter what your concerns are – we would give you a service that won't make you spend more but assist you to buy high-quality parts at low prices. It's good to note that our firm's recyclers tend to be more than happy to supply warranties on many of their engines; this is their way of encouraging our clients to shop with certainty. Hence, whether you very seriously need something which is capable of doing outstandingly or in need of a powerful engine to improve your towing capacity that best fit your price range, Usedenginefinder.com is here now to assist you.
Browse Junk Yards By State
AMAZON ASSOCIATES DISCLOSURE
Used Engine Finder is a participant in the Amazon Services LLC Associates Program, an affiliate advertising program designed to provide a means for sites to earn advertising fees by advertising and linking to Amazon.com
EBAY PARTNER NETWORK DISCLOSURE
Used Engine Finder is a participant in eBay's eBay Partner Network affiliate program, and is authorized by eBay to retrieve all the listings for relevant listings appearing on eBay and present them to you in an easy-to-use format.