Online Automotive Car Parts Marketing
Try Engine Finder For Free!











Take Your Business To The Next Level!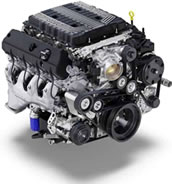 Every day thousands of customers are looking online for used engines for sale and if you don't have a website that is ranked highly in the search results, then you are seriously missing out on thousands of dollars in lost revenue.
Let us send you an additional stream of customers that are in desperate need of replacing their engines. Regardless of the size of your business, let us help you quickly sell your stock!
Subscription Details
First 60 days FREE!
$39.00 per month (cancel anytime).
Payment via Paypal or Bank Transfer.
Lifetime free option available, inquire for more info. (Limited availability)
Complete the sign-up form to get started today!
Date

State

City

Vehicle

Engine

Requirements

2023-09-28 17:54:26 +00:00

Ohio

Akron

navigator

5.4

Engine assembly

2023-09-28 17:49:58 +00:00

Illinois

Addison

Eclipse

3.8L

Must be Mivec (Eclipse GT) engine.

2023-09-28 16:27:24 +00:00

Alabama

Birmingham

Ram 1500

5.7l

5.7 l, 8 cyl

2023-09-28 13:48:44 +00:00

Oklahoma

Oklohoma city

Ram 1500

5.9 L

Used replacement engine, 5.9L size

2023-09-26 17:29:50 +00:00

Nevada

Pahrump

Sentra

1.8 Liter with automatic transmission

Need used engine for vin number listed

2023-09-26 02:48:12 +00:00

Georgia

Marietta

Sonata

2.4l

Engine

2023-09-25 23:44:37 +00:00

Indiana

Indianapolis

G35

3.5 high rev

Looking for a 06 infinity G35 high rev engine

2023-09-25 18:23:04 +00:00

Missouri

Kansas City

Ranger

4.0 V6

Looking for a used engine or long block for a 2002 Ford Ranger 4.0 V6

2023-09-24 17:39:10 +00:00

Georgia

Covington

Ford F150

Long Block; Ford 4.2 01-08 RWD Engine

Long Block; Ford 4.2 01-08 RWD Engine

2023-09-23 02:45:23 +00:00

Texas

Longview

Chevrolet

3.7

complete engine

2023-09-23 01:46:43 +00:00

Hawaii

Kailua Kona

Rio

4 cylinder

Need whole engine

2023-09-22 00:38:06 +00:00

Virginia

Richmond

Rio

1.6

Entire engine replacement

2023-09-21 20:04:55 +00:00

Georgia

savannah

glk350

v6

engine

2023-09-21 08:43:56 +00:00

Texas

Dallas

Ranger

4.0

Engine

2023-09-20 17:00:55 +00:00

Florida

Maitland

fusion se

2.5

complete engine

2023-09-20 14:14:48 +00:00

Texas

77003

Civic

1.7

Need engine for swap

2023-09-19 20:14:09 +00:00

Maryland

Hancock

Transit

3.5 eco boost

Engine

2023-09-19 13:52:04 +00:00

Indiana

Indianpolis

Rio

1.6

N/A

2023-09-19 08:41:05 +00:00

Georgia

Atlanta

Eldorado

8 425 bc

Entire engine

2023-09-19 00:19:44 +00:00

California

long beach

3500 ST crew

6.7

complete engine

2023-09-18 20:52:46 +00:00

Washington

Seattle

720

2.4L

I need the whole engine assembly

2023-09-18 17:48:38 +00:00

Idaho

Bellevue

Ram 1500

5.7

Hemi 5.7

2023-09-18 17:29:22 +00:00

Illinois

Phoenix

impala

3.5

Motor

2023-09-18 15:15:02 +00:00

New Jersey

NYC

ghibli

3.0l

used, tested, fully assembled. Either complete engine or just long block, but has to be ready to drop in and run.

2023-09-18 14:53:01 +00:00

South Carolina

GREENVILLE

RC F

5.0

ENGINE ASSEMBLY

2023-09-18 13:00:06 +00:00

Mississippi

Lucedale

Explorer

3.5L

Whole engine

2023-09-18 06:37:49 +00:00

Texas

Fort Worth

Celica

1.8L

Looking for a 1zzfe automatic engine from anywhere between 2003 to 2005

2023-09-17 06:55:11 +00:00

Virginia

Richmond

Silverado

305

305 or 350 engine

2023-09-17 01:12:39 +00:00

Texas

Dallas

Golf GTI VR6

2.8

Short block as of now might need a head not sure

2023-09-16 15:12:51 +00:00

New Jersey

Trenton

200

2.5

2016 Chrysler 200 engine

2023-09-16 14:45:36 +00:00

Colorado

Denver

Econoline e250

4.2L

4.2L motor

2023-09-16 02:26:30 +00:00

North Carolina

Henderson

Focus

2.0

Engine assy

2023-09-15 19:37:09 +00:00

Michigan

Owosso

Terrain

2.4L 4 cylinder

Need engine due to mine jumping time

2023-09-14 18:55:11 +00:00

Missouri

Polo

Forester

2.5

Complete engine

2023-09-14 18:47:37 +00:00

Alabama

HALEYVILLE

mustang

4.0 v6

4.0 v6 cologne vin#n 8th digit

2023-09-14 16:11:41 +00:00

Nevada

Las Vegas

Quest

3.5L

Engine needs to be replaced

2023-09-14 13:56:38 +00:00

New York

Ogdensburg

Tundra

4.7

Complete engine.

2023-09-14 01:09:20 +00:00

Maine

Dexter

So chevelle

350

Small block long neck engine and transmission

2023-09-14 00:01:25 +00:00

Washington

Auburn

m235ix

n55

need n55 engine, rebuilt or low miles used

2023-09-13 23:27:25 +00:00

California

Santee

Prelude

n/a

Need full Engine assembly.

the 8th digit in the VIN is 4

1991 Honda Prelude 5speed 4WS

2023-09-13 22:19:01 +00:00

Texas

Fort Worth

2500

12 Valve Cummins

12 Valve Cummins Engine

2023-09-13 19:17:45 +00:00

California

San Diego

Sierra

5.3

Used engine low mileage if possible

2023-09-13 18:22:04 +00:00

New Jersey

New York

Gibli

3.0

Engine

2023-09-13 14:44:09 +00:00

Kentucky

Louisville

2004 Nissan Pathfinder

6 cylinder

6 Cyl. 4WD SUV

2023-09-12 17:21:41 +00:00

California

Ridgecrest

Mustang GT Deluxe

4.6L

Engine assembly

2023-09-12 03:53:18 +00:00

Maryland

21234

Liberty

V6

Engine

2023-09-11 23:55:25 +00:00

California

Temecula

Jimny

660cc

Looking for used engine

2023-09-11 20:15:42 +00:00

Colorado

Colorado Springs

Durango

4.7

Used 4.7 engine ,eighth digit N , 16 ring gear

2023-09-11 14:12:24 +00:00

Alabama

Birmingham

s10

2.2

Complete Engine

2023-09-11 13:50:58 +00:00

Maryland

Upper Marlboro

workhorse chassis

8.1

complete running 8.1 for a workhorse chassis

2023-09-11 07:50:23 +00:00

Florida

Orlando

325i

2.5

Long block

2023-09-11 06:04:50 +00:00

Kentucky

Danville ky

Civic Ex Special edition manual transmission

4 cylinder

K20 or k24

2023-09-10 21:06:23 +00:00

Illinois

Chicago

V70R

2.5

I need the long block in running condition for the V70R model

2023-09-10 14:44:28 +00:00

Ohio

Cincinnati

Malibu

3.6

Engine

2023-09-10 14:15:25 +00:00

Virginia

fredericksburg

F250

5.8L

entire engine assembly

2023-09-09 14:12:20 +00:00

New Jersey

Neptune

Equinox

3.4

All

2023-09-08 14:39:12 +00:00

California

LOS ANGELES

XF

5.0

ENGINE ASSEMBLY

2023-09-08 14:37:16 +00:00

California

LOS ANGELES

Jaguar XF

5.0 SUPER CHARGED

USED ENGINE

2023-09-08 09:52:34 +00:00

Connecticut

Waterbury

E250

4.2L

97 V6 4.2L Ford E250 engine..

2023-09-08 00:56:22 +00:00

Florida

Miami

mustang

4.6L V8 3v

COmplete engine
How can car parts companies take advantage of the digital channel?
The sale of spare parts for cars online has become a clearly booming sector. The price, much more competitive than in the official workshops and houses, together with the excellent quality and service that these companies provide, is making many potential buyers begin to explore this emerging market.
If to these mitigating factors, we add that the scourge of the crisis, especially virulent in the automotive sector, has triggered the destruction, from 2007 to the present, of many auto wrecking yards, the perfect breeding ground has been created for the proliferation of companies specialized in online spare parts for the car.
It is a fact that online car parts are growing exponentially. The latest reports from studies are clear, 3% of users buy cars online, while accessories and accessories for cars receive a percentage increase of 14 points, which strengthens the presence of the automotive sector in Internet purchases.
And the forecasts were equally promising: over the next 12 months, 45% of potential customers will buy auto parts and accessories.  The main reason, as the report points out, and which we already mentioned at the beginning, is the low price of these products, which encourages their widespread purchase, such as that of windshield wiper blades, which is a great opportunity this year, to capitalize on the online market.
How and where do consumers buy parts for their cars?
Regarding the online channel, 35% of buyers buy accessories or auto parts for their car in second-hand stores, 34% on the websites of official national stores, and finally, 31% trust international stores ( there is great diversification in this market).
The main peculiarity of this sector is based on the demand of the consumer. Users who buy car parts and accessories require many comparisons to find the best price and quality.
Studies have shown, 42% of consumers dedicate several days to finding out and looking for details of the spare parts before purchasing them, although it is necessary to emphasize that there is 16% ensure that they make the purchase in just a few hours. In addition, there are also users who make the decision to consult information moments before the purchase  (11%) and only 2% even collect information.
With all this context, and helped by the generation of trust and reliability, the automotive auto parts sector has positioned itself as one of the sectors with the most growth potential for the coming years. Companies are aware of this, and competition is intensifying.
External factors that mark a new competitive environment
In a sector in constant movement, there are several factors that are influencing the creation of a new competitive framework. The main forces that are driving the growth of the sale of auto parts through the Internet are related to 2 points: change in consumer buying habits and technological evolution.
1. Consumer's buying habits
The behavior of the buyer of car parts changes depending on different aspects: the time of possession of the vehicle, the price, the type of maintenance required and the age. Depending on all these variables, the consumer tends to favor the official workshop or auto wrecker.
Furthermore, almost 40% of car owners only take the car to the workshop in the event of a breakdown and only half carry out the relevant maintenance checks in the workshop itself. In addition, customers take their car to the official service when it is under warranty. Upon expiration, only a small number, around 20% continue to trust the official dealer.
In short, the value of the vehicle, together with the quality/price of the spare parts, decisively influence the purchase process since there is much reluctance on the part of buyers to go to official workshops (distrust in official houses has turned into a luxury opportunity for auto parts companies )
2. Technological evolution
The notable increase in the range of cars on the market, as well as the substantial extension of their life cycle and the increase in more technological elements for their operation, has helped the market for auto parts to grow.
– An original spare part is a component of the same quality as the components used for the assembly of a motor vehicle and which are manufactured following the specifications and production standards established by the vehicle manufacturer for the production of components or spare parts for the vehicle's engine in question.
One detail: unless proven otherwise, parts will be presumed to be original parts if the manufacturer of the parts certifies that they meet the quality requirements of the components used for the assembly of the vehicle in question and have been manufactured according to the specifications and production standards of the vehicle manufacturer.
– The regulation also introduces the concept of quality spare parts equivalent, which refers exclusively to parts manufactured by any company that can certify at all times that the parts in question are of the same quality as the components that are used or used for the assembly of the motor vehicles in question ( they can even offer higher performance than those installed in the vehicle's assembly line.
3- Strengths, weaknesses and opportunities of the sector
WEAKNESSES
– Market excessively atomized.
– Not loyal customer and very sensitive to price.
– Problem with qualification (not everyone is able to replace a part).
THREATS
– Robustness of the new vehicles.
-Longer life cycle in the components.
-Independent workshops associated with a specific brand.
STRENGTHS
– Automated distribution channel
– Multibrand.
– Capture of potential customers (anyone likely to buy a complement can be a potential customer).
– OPPORTUNITIES
– Implementation of new technologies.
– Incursion in foreign markets.
– Big data: access to valuable information.
– Association with independent workshops.
4- The new online landscape: from branding to attracting potential customers
Companies in the automotive parts sector have realized that a digital strategy based on the Inbound Marketing methodology can transform the way they do business on the Internet. Until relatively recently, many managers and marketing directors of these companies, only bet on the digital channel to enhance the branding and brand image of their companies, but today, the landscape has changed radically.
Companies in the automotive auto parts sector have found in the digital channel a new way of relating to their potential customers and achieving:
– Visibility
It is the first step to prepare your Inbound Marketing strategy. At this time it is necessary to analyze the state of your business in the digital environment and that of your competition (benchmarking). It is very important to define what steps you will need to take in the following phases.
– Capture
Through the growth of qualified organic traffic, and increasing the number of keywords, related to the sector, and positioned in the first results of search engines, companies manage to position themselves as relevant companies within the automotive parts sector.
– Conversion
Once segmented business opportunities have been generated. It is time for them to advance through the sales funnel, until they become a simple prescriber, who was interested in a certain product, into an end customer. It is time to start generating valuable assets: quality articles on the blog, ebooks, success stories, trials, demos (always oriented to 3 typologies: TOFU, MOFU, and BOFU ) and start using all the tools that Marketing Automation offers you: CTAs, landing pages, workflows, forms, … to achieve this goal.
– Loyalty
The Cost of Acquisition of a Client (COCA) is 6 times higher than what it costs to retain an old one. Marketing Automation allows us to analyze a new approach to customer loyalty with the aim of involving companies in the automotive spare parts sector to adapt to the increasingly demanding customers.
Browse Salvage Yards By State