Find Used Audi Engines For Sale
Save Time
Stop wasting phone calls! Make one enquiry & contact a large network of junk yards.
Compare Prices
Salvage yards contact you with their prices and availability.
Buy Engines Direct
No middle man costs! Buy directly from Audi junk yards.












Source A Used Engine For Any Audi Fast!
Our website will make it straighforward for anyone to locate Audi second hand engines from salvage yards throughout the US, giving you an advantage to quickly repair your Audi ! Just call us or complete the form and allow the relevant vendors to contact you with a price. See our engine buying guide.
About Audi
Audi is a German automobile manufacturer that combines sophisticated design and modern technology. Its headquarters is located in the city of Ingoldstadt. In 1909, the story of this automotive giant begins when August Horch set up a car manufacturing company. In 1910, the first Audi-A car was launched. In 1965, Volkswagen bought out a controlling stake in Audi. One of the large-scale developments of the company's specialists was the branded four-wheel drive, which in 1982 was equipped with Audi 80 quattro. The 90s for the company were filled with technological innovations. For the production car A8 they made an aluminum case, for A6 they created a variator with a metal belt. Today, Audi produces a whole gamut of cars of various classes.
Audi News, Models &  Information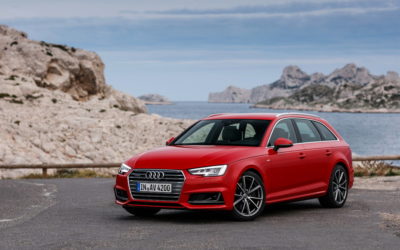 Production wagon Audi A4 Avant B9 body began simultaneously with the release of the A4 sedan. The new generation of these vehicles shows a more sophisticated technologies (eg, such as LED lights, a virtual instrument panel, wireless charging your phone, a new range of...
Recent Customer Enquiries
Browse Junk Yards By State