Find Used Audi Engines For Sale
Save Time
Stop wasting phone calls! Make one enquiry & contact a large network of junk yards.
Compare Prices
Salvage yards contact you with their prices and availability.
Buy Engines Direct
No middle man costs! Buy directly from Audi junk yards.
Find A Second Hand Engine For Any Audi Fast!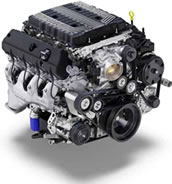 Our website will make it straighforward for anyone to locate Audi second hand engines from salvage yards throughout the US, giving you an advantage to quickly repair your Audi ! Just call us or complete the form and allow the relevant vendors to contact you with a price. See our engine buying guide.

Contact Our Network Of Audi Salvage Yards & Auto Wreckers
Past Customer Enquiries
Date

Vehicle Model

Year

Engine

Customer City

Comments

2022-01-27 20:17:35 +00:00

hummer or suburban

2008

6.2

pasadena

need short & long block kit

2022-01-19 05:50:12 +00:00

a5 cabriolet

2012

2.0T

ewa beach

Need long block for Audi part 06H-100-035-A
I4 inline 2.0T

2022-01-19 05:50:10 +00:00

a5 cabriolet

2012

2.0T

ewa beach

Need long block for Audi part 06H-100-035-A
I4 inline 2.0T

2021-12-19 05:09:51 +00:00

Q7

2007

4.2

Chicago

H

2021-10-19 18:35:42 +00:00

6ML

2013

2.0L

Irving

Engine

2021-10-08 00:42:04 +00:00

Savana 3500

2005

4.8

Nashville

Used engine

2021-09-15 03:07:54 +00:00

Golf R

2015

2.0

Monrovia

Complete Engine Assembly CYFB 2.0L engine, any engine out of a 2015-2017 Volkswagen Golf R or 2015-2017 Audi S3 will work.

2021-08-24 20:13:25 +00:00

2008 Audi A4 Convertible/Cabriolet

2008

4 Cylinders

Coral Gables

2.0l (engine codes:BGP, BWT)
(VIN F, 5th digit, turbocharged) engine (BGP)

2021-04-03 01:22:15 +00:00

Audi A4 quattro

09

2.0 turbo

Reno

Whole engine

2021-03-22 18:33:53 +00:00

Audi

2014

3.0

San Luis Obispo

engine for s5

2021-03-17 20:23:45 +00:00

A4

2006

4.2L

La Grande

Engine

2021-03-11 17:46:20 +00:00

A5

2013

2.0L vin F,5th digit

Chicago

Motor

2021-03-01 22:24:00 +00:00

a4 quattro

2000

1.8t

bonners ferry

1.8t engine code atw automatic transmission 5th digit vinC

2021-02-26 00:06:02 +00:00

Tucson

2012

2.4

Waterbury

Engine whole

2021-02-24 14:51:09 +00:00

Tucson

2012

2.4

Waterbury

Whole engine

2021-02-04 13:55:28 +00:00

Enclave

2008

3.6

Detroit

2021-02-02 15:39:08 +00:00

Q7

2008

3.6

Gaborone

Timing kit complete with gears

2020-08-30 18:31:51 +00:00

A6

2005

3.2

Cranston

>120k miles

2020-05-08 06:33:09 +00:00

Q7

2007

3.6

Salinas

Necesito

2020-03-26 22:47:48 +00:00

S4

2006

4.2

West Chester Towns

Full engine
About Audi
Audi is a German automobile manufacturer that combines sophisticated design and modern technology. Its headquarters is located in the city of Ingoldstadt. In 1909, the story of this automotive giant begins when August Horch set up a car manufacturing company. In 1910, the first Audi-A car was launched. In 1965, Volkswagen bought out a controlling stake in Audi. One of the large-scale developments of the company's specialists was the branded four-wheel drive, which in 1982 was equipped with Audi 80 quattro. The 90s for the company were filled with technological innovations. For the production car A8 they made an aluminum case, for A6 they created a variator with a metal belt. Today, Audi produces a whole gamut of cars of various classes.
Audi technology
In 1926, the company Horchwerke AG introduced an inline four-cylinder model. It was modified several times in the following years but was not replaced by a V6 until 1933. Shortly thereafter, in 1931, the DKW Front were introduced. The DKW brand is responsible for popularizing front-wheel drive cars in the automotive industry .
In 1938 Auto Union AG begins to perform crash tests and overturn its models, becoming one of the first automotive companies to carry out this type of tests on its vehicles.
Years go by and in the 1950s the rival company NSU Motorenwerke AG and one of its engineers, Felix Wankel , developed the rotary piston engine, a propeller that had as a great advantage its greater lightness as it was made up of fewer elements. Audi was a pioneer in completely galvanizing the bodies of its cars to prevent corrosion .
Each of the brands that formed Auto Union – Horch, Audi, Wanderer and DKW – contributed their small grain of sand in the technological field. However, in terms of technological milestones in the history of Audi, we must mention three for their impact in the current moment of the industry: location of the left-hand drive wheel , the quattro drive and the TDI engine.
In 1921, with the Audi K model, the first car appeared with the left-hand drive (until then, the vehicles had the right-hand drive, as a legacy of the previous horse carriages in which the driver sat at the right).
Before the introduction of the Audi 80 and Audi 50 in 1972 and 1974, respectively, Audi had led the development of the EA111 and EA827 families of in-line four-cylinder engines. These new engine units underpinned the renaissance of Volkswagen's parent water-cooled engines (in the Polo , Golf , Passat and Scirocco ), while the many derivatives and descendants of these two basic engine designs have appeared in every generation. of VW Group vehicles to this day.
The quattro drive was embodied in an apparently simple principle: the force of the engine had to be transmitted to all four wheels. Audi engineers research and work on quattro all-wheel drive and finally, at the 1980 Geneva Motor Show, the Audi quattro sportcoupé was born .
At first, this technology is applied in the world of competition, and successes (in rallies, especially) are not long in coming. Audi takes advantage of the virtues of its system and begins to offer quattro versions for street vehicles, in such a way that in 1987 all models had at least one version with all-wheel drive. The Audi quattro wins the World Rally Championship from 1982 to 1984.
Audi 100 is the first to launch a TDI- denominated engine in 1989. At the 1989 Frankfurt Motor Show, the Audi 100 TDI is presented. That model had a 2.5-liter engine with 120 HP of power. Two years later, in 1991, a new engine is developed for the Audi 80 and Audi 100 models . Said engine was a 1.9 TDI, four-cylinder and 90 HP. While Audi was the biggest promoter of the direct injection turbo-diesel era, the application of these improvements to automotive diesel engines began in 1986, when the TDiD-denominated Fiat Croma became the world's first turbo diesel-powered automobile. direct injection.
The Audi R8 uses "Space Frame" technology.
In the design of its models, Audi is independent from Volkswagen and also coordinates the model strategy of Seat, Bentley and Lamborghini.
Date

Vehicle Model

Year

Customer City

Comments

2022-01-27 20:17:35 +00:00

hummer or suburban

2008

pasadena

need short & long block kit

2022-01-19 05:50:12 +00:00

a5 cabriolet

2012

ewa beach

Need long block for Audi part 06H-100-035-A
I4 inline 2.0T

2022-01-19 05:50:10 +00:00

a5 cabriolet

2012

ewa beach

Need long block for Audi part 06H-100-035-A
I4 inline 2.0T

2021-12-19 05:09:51 +00:00

Q7

2007

Chicago

H

2021-10-19 18:35:42 +00:00

6ML

2013

Irving

Engine

2021-10-08 00:42:04 +00:00

Savana 3500

2005

Nashville

Used engine

2021-09-15 03:07:54 +00:00

Golf R

2015

Monrovia

Complete Engine Assembly CYFB 2.0L engine, any engine out of a 2015-2017 Volkswagen Golf R or 2015-2017 Audi S3 will work.

2021-08-24 20:13:25 +00:00

2008 Audi A4 Convertible/Cabriolet

2008

Coral Gables

2.0l (engine codes:BGP, BWT)
(VIN F, 5th digit, turbocharged) engine (BGP)

2021-04-03 01:22:15 +00:00

Audi A4 quattro

09

Reno

Whole engine

2021-03-22 18:33:53 +00:00

Audi

2014

San Luis Obispo

engine for s5

2021-03-17 20:23:45 +00:00

A4

2006

La Grande

Engine

2021-03-11 17:46:20 +00:00

A5

2013

Chicago

Motor

2021-03-01 22:24:00 +00:00

a4 quattro

2000

bonners ferry

1.8t engine code atw automatic transmission 5th digit vinC

2021-02-26 00:06:02 +00:00

Tucson

2012

Waterbury

Engine whole

2021-02-24 14:51:09 +00:00

Tucson

2012

Waterbury

Whole engine

2021-02-04 13:55:28 +00:00

Enclave

2008

Detroit

2021-02-02 15:39:08 +00:00

Q7

2008

Gaborone

Timing kit complete with gears

2020-08-30 18:31:51 +00:00

A6

2005

Cranston

>120k miles

2020-05-08 06:33:09 +00:00

Q7

2007

Salinas

Necesito

2020-03-26 22:47:48 +00:00

S4

2006

West Chester Towns

Full engine

2019-07-09 15:26:58 +00:00

2019-07-09 15:23:00 +00:00

2019-07-09 15:17:51 +00:00